Staying physically active and fit isn't easy, especially when you're juggling other life commitments.  However, you'll find it far easier to stay on track when you actively enjoy the workouts.  Let's face it; it was difficult to stay fit during childhood, and that's because the fun factor was beating strong. Use the following 10 ideas to rediscover the love of exercise, and the fun side of fitness.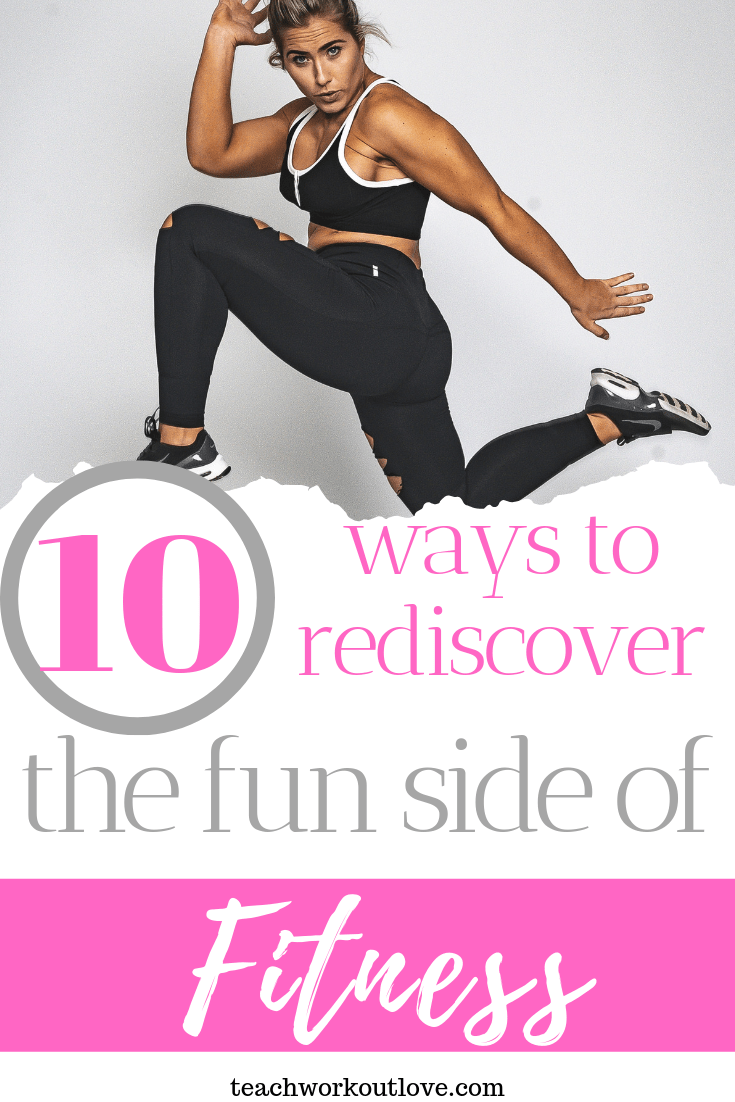 1| Gain The Right Mindset
While there are many incentives for staying fit, focusing solely on the idea of getting abs or a beach body can be problematic. For starters, you'll never be happy with your progress unless it meets the (often unrealistic) targets you initially set out to achieve. Secondly, you won't be able to enjoy the workouts themselves because everything will be focused towards results.
When you were a child, the focus was solely on enjoyment. As a result, staying fit occurred naturally. Develop the mindset where you work out because you want to rather than because you need to. By doing this, you'll find yourself on the track, court, or treadmill far more regularly. Even if the activities selected aren't the most effective for your goals, all exercise is better than sitting on the couch.
For some people, the physical improvements are the greatest reward. If this is your source of motivation and enjoyment, that's fine. For many, though, a change of mindset is the key. After all, those other benefits will follow.
2| Find New Activities
Completing the same workout cycles week after week can get a little tedious. Worse still, the body is very quick to acclimatize to your activity levels. This can make repetitive exercises less effective. For the sake of your body and spirit, learning to mix things up can be hugely beneficial. Embracing this idea is crucial for ongoing success.
There are plenty of different exercises and routines to try at home or in the gym. Meanwhile, embracing the success of the FIFA Women's World Cup to start playing soccer could be another great way to try something new. It might take you a few weeks of trial and error to find the sports that you love best. But it'll be worth it.
3| Invest In The Best Equipment
The old cliché says that if you look good, you feel good. This is especially true when dealing with the idea of working out. Not only does wearing the right attire put you in the right mindset. It additionally provides the performance boost needed to find the fun side of fitness and the rewards from workouts.
Different sports require different clothes and equipment. Whether it's packing a running bag or weightlifting bag, the right choice of goods is vital. Your base layer is crucial for comfort and performance. Perhaps the most important piece of attire, though, is the footwear. Aside from aiding performance, it'll reduce the threat of injuries.
When playing a sport like tennis, softball, or golf, the equipment is crucial too. The choice of club, racket, or bat will help you perform better. Whether you like it or not, this is one of the most important factors or anyone wishing to inject enjoyment into their activities.
4| Eat Well
Nutrition is naturally a huge part of weight loss or transforming your body for the better. However, those benefits aren't the only reason to eat well. The truth is that fueling the body before workouts is crucial to performance. Moreover, it'll make exercise far more enjoyable as you'll have the right energy levels without feeling bloated.
Eating well can be defined in many different ways depending on a host of factors including your height, weight, and activity. Above all else, though, you need to stay hydrated at all times. Even a 2% drop in hydration can seriously damage your concentration as well as your physical capabilities. Feeling drained in this manner will inevitably ruin your enjoyment.
5| Treat Your Injuries
Even if you love your sport and physical activities, the fun will be seriously impacted by injuries. There's no greater frustration than being out of action, which is just one of the reasons not to leave minor issues untouched. In truth, though, even the injuries that wouldn't harm your long-term health will reduce the fun.
Wearing the right types of supportive clothing is key. This can range from tape to prevent blisters to braces for weak joints. Meanwhile, CBD pain relief cream will reduce the irritation and discomfort during and after exercise. The list of issues it can treat is vast. Additional options include heat sprays and similar products.
Persisting with small injuries like strains can prevent your body from repairing itself. In turn, exercise can become a chore rather than a hobby. Be sure to remember the importance of healthy sleep patterns too, and you won't go far wrong.
6| Take An Interest
Throwing yourself into an activity fully will always encourage you to seek greater enjoyment. Your exercises and physical activities shouldn't be any different. If you've started playing a new sport, supporting the local team can be an ideal solution. Likewise, reading about the latest news and developments will promote a positive relationship.
Knowledge is power, and the tips gained can seriously boost your sporting performance. Similarly, gym routines and exercise plans can be taken to the next level by utilizing the info gained from paying greater attention. If nothing else, the desire to try out new ideas will give you the right motivation. This will certainly make fitness more fun.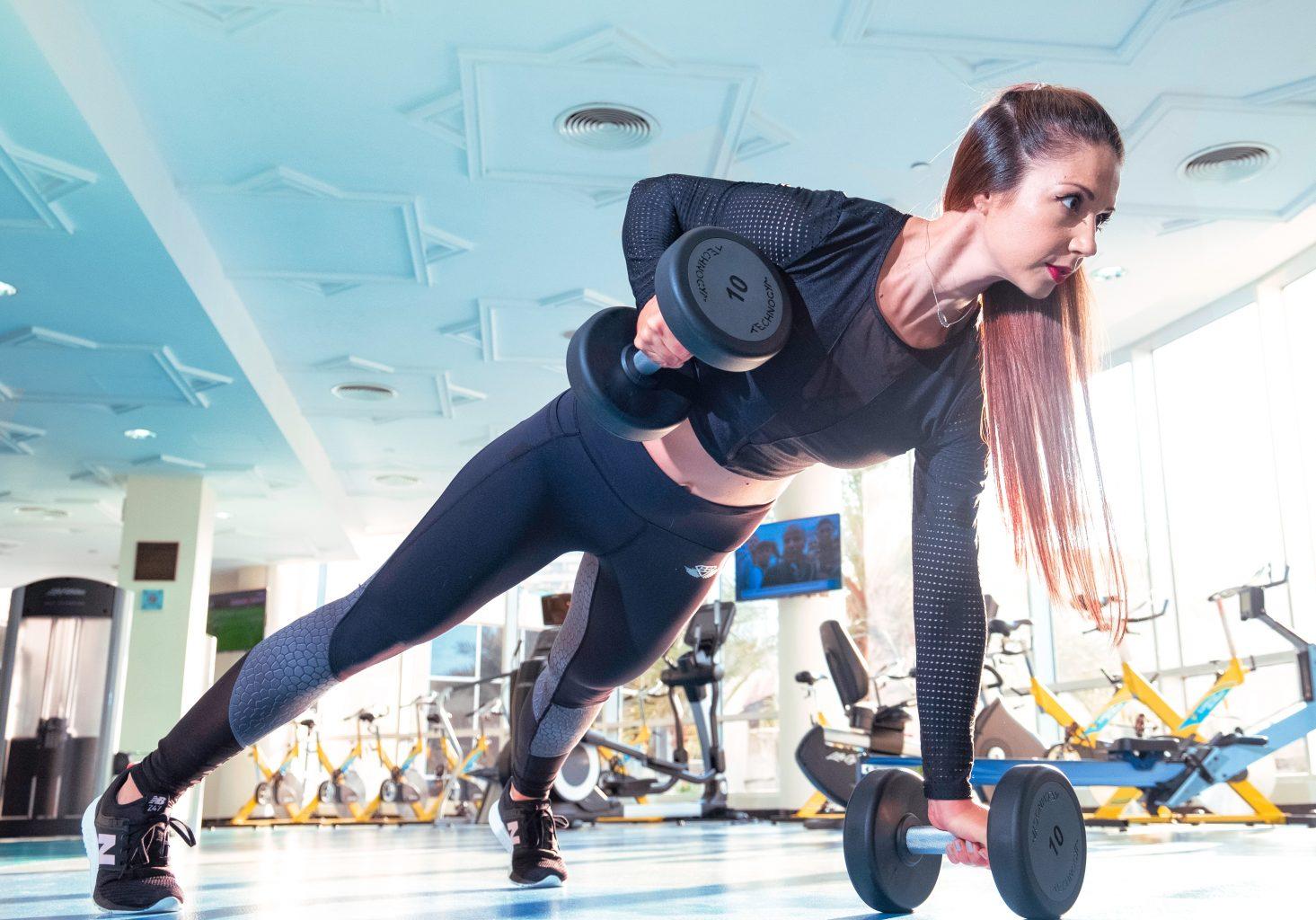 7| Add A Social Element
Finding the time for exercise is arguably the hardest challenge facing anybody looking to keep fit. Therefore, combining it with your social life is one of the smartest solutions of all. Human interactions are a central ingredient in the recipe for happiness, and can make all the difference to your exercise.
There are many different ways to make this happen. You could join a local sports team. Enjoy group fitness classes including yoga and spin cycling. Alternatively, you could try to launch a fitness scheme at your place of work. Given the benefits of increased health, most employers will be happy to support these endeavors.
Another solution is to join social media groups and online forums. This is great for gym-goers and those that perform individual sports. Modern tech Apps even allow you to track your progress against other people. This makes exercise social and competitive. Perfect.
8| Work Towards Challenges
The competitive edge is one that can truly transform your approach to fitness in many different aspects. Cranking up the levels of fun is just one of them. Many people fall victim to setting challenges related to their weight and body image. Yours should be about performance and bucket list items. Once again, this underlines the need for a winning mindset.
Whether you want to complete a marathon training plan or complete a famous cycling route doesn't matter. Working towards those goals is great for motivation and enjoyment. Meanwhile, many find that raising money for worthy causes is the greatest source of smiles. Whatever the challenge might be, giving exercise a purpose can have a telling impact on your future.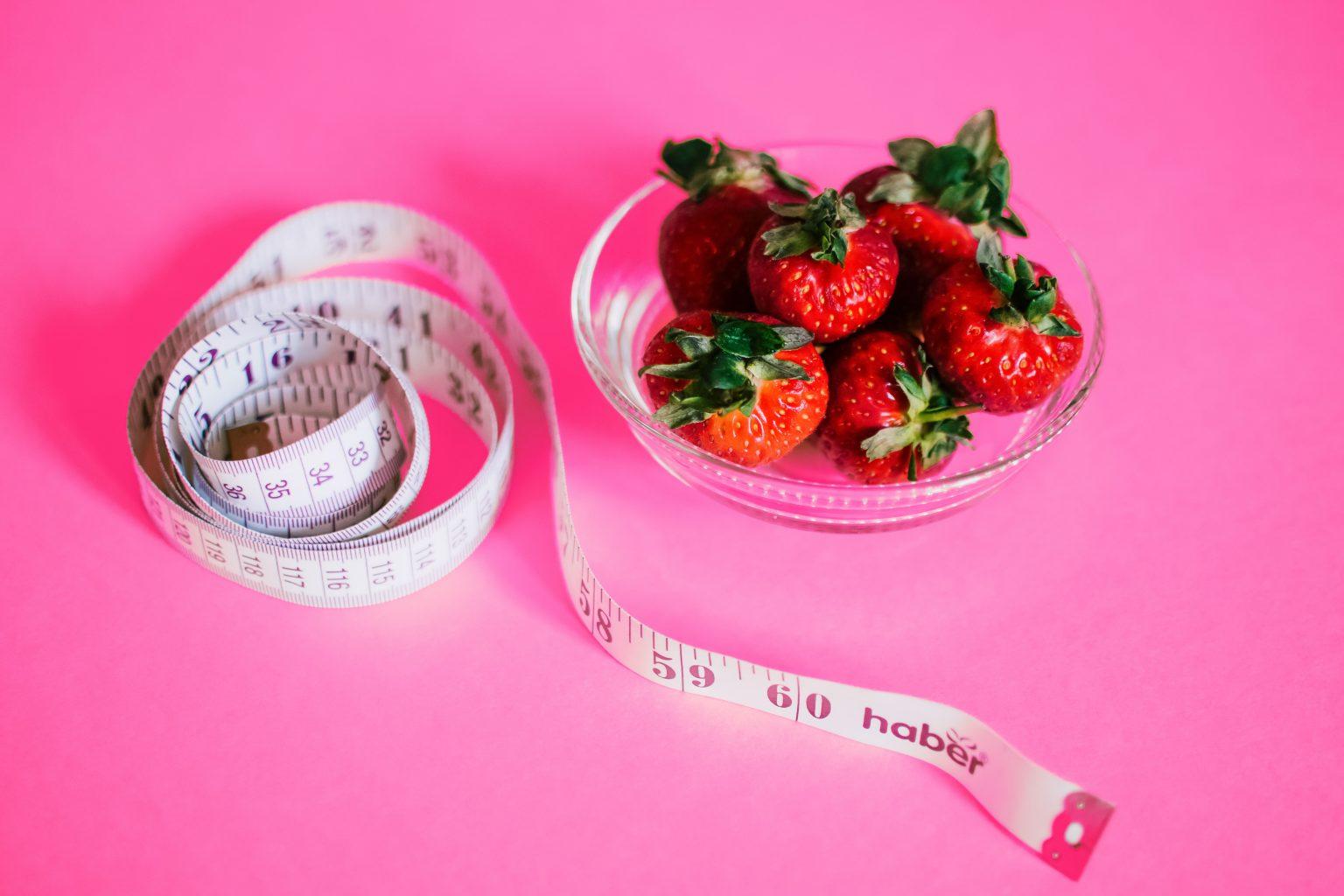 9| Find The Right Routine
The simple changes often make the biggest impact to your fitness strategies. In truth, there are several small adjustments that can completely change everything. Now is the time to make it happen, and one of the best ways is to exercise at the right time. Whether it's before work, at lunch, or late at night is up to you. Either way, the right selection will pay dividends.
Another key item to consider is the music you listen to. Creating the right Spotify playlist can set your mood and pace. Whether you're in the gym, on the court, or the streets doesn't matter. Enhancing your activities in this manner can have a significant influence on them. In many cases, it'll be the factor that makes you actively look forward to them.
Once again, this is an aspect where a little trial and error may be required. When you get it right, though, the results are phenomenal. Besides, you can always make minor tweaks as your plans evolve.
10| Enjoy The Rewards
Last but not least, you need to remember that fitness isn't the only key aspect of your life. If you truly wish to maximize your love of working out, it's imperative that you learn to fit those sporting endeavors into a better lifestyle. Until you do, there will always be something holding you back from the full potential of loving physical activities.
This can range from enjoying your new body with a beach holiday to decorating the home with printed photos or medals from those activities. When fitness becomes a positive part of your entire existence, it will leave you smiling before, during, and after sessions. If this doesn't signify success, nothing will.
The Final Word
When fitness is fun, you'll get far more out of those activities. While you might not need all of the above steps, focusing on the ones you do will make all the difference.
This post contains affiliate links and I may receive a commission, at no additional cost to you, should you purchase through one of my links. Please see my disclosure for more information.