If you're looking to improve your mental health, you need to start with your physical health. There's a direct connection between nutrition, exercise, and sleep, and your emotional health. Individually, eating poorly, not being physically active, or a chronic loss of sleep can exacerbate the symptoms of problems like depression and anxiety. This is why, to improve your mental health, you first need to improve your physical health.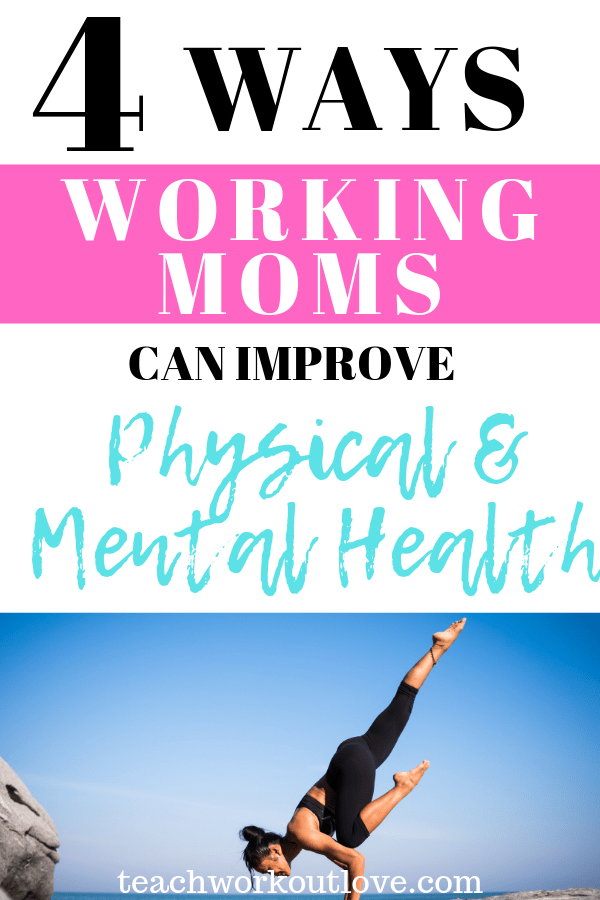 Realize you're not alone
When experiencing health problems in relation to your mental health, feeling alone will make things a lot worse. Working moms are arguably at greater risk of this situation than any other demographic. Whether it's seeking psychiatric services, help with depression or a related treatment doesn't matter. A professional diagnosis and response will make a world of difference. 
You must also remember that it's good to talk. A support network of friends and family can provide mental comfort. Moreover, their knowledge may guide you to the best solution for overcoming physical health issues. Meanwhile, joining an online community of people going through similar situations shows that you're not alone on the road to recovery.
Clean it Up
Nearly as many women suffer from addictions as men do. Admitting yourself to a women's rehab clinic is a good way to begin to get free of those addictions. Being addicted to drugs or alcohol can cause serious issues with both mental and physical health. Getting clean is where you need to start when you want to get both physically and mentally fit. When these options are not enough for you, try finding an online specialist that can talk with you. BetterHelp has a great online therapist website resource here: https://www.betterhelp.com/advice/psychologists/is-online-psychiatry-effective/
Get Enough Sleep
According to the CDC, 35% of people in the US suffer from a lack of sleep. Seven hours of sleep a night is what's recommended. If you don't get this amount of sleep on a regular basis, it can have a negative impact on your mood. The fact is that the loss of sleep impairs your emotional processing and reactivity.
For that reason, if you're looking to improve your mental health, try to get enough sleep each night. Set up a regular time for bed and get rid of distractions, like electronic devices, in your bedroom. Little changes like that can make a massive difference.
Move More
Are you aware that physical activity can reduce the symptoms of depression while enhancing your emotional wellbeing? If you're able to get a bit of exercise each day, you'll see an improvement in your mood.
To increase your chances of making an exercise habit that you'll stick to, do what's easy and feels comfortable to you. Instead of taking the elevator, opt for the stairs. Go for short walks on your break. Put some music on and dance to your heart's content. If you enjoy what you're doing, you'll be more likely to stick to it.
Eat Properly
Proper nutrition is critical for your emotional health. You should strive to eat a balanced diet that's rich in omega-3s and tryptophan. Both of these work to stabilize your mood. Both processed foods and sugar can contribute to anxiety so try to limit those. You should also try to limit your consumption of alcohol, as described above. Some people might use this substance to self-medicate when they're feeling depressed or out of sorts. That being said, having too much to drink can actually make the symptoms of depression worse!
Final thoughts
In the end, your mental health is directly impacted by your physical health. Making just a few small physical changes can make a massive difference when it comes to your emotional wellbeing. If you are able to get clean, get enough sleep, move more, and eat properly, you'll see a reduction in the symptoms of depression and anxiety. This is how improving your physical health can have a positive impact on improving your mental health.
This post is sponsored and contains affiliate links and I may receive a commission, at no additional cost to you, should you purchase through one of my links. Please see my disclosure for more information