There's no doubt that superfoods have been an important part of an Australian household, specifically the kitchen. In our cupboards and pantries, we curate our superfood collection. They range from nuts to mushrooms, berries, and more.
But just like any other medicines and supplements, superfoods also come in different formats and can be ingested in a lot of ways. Most superfoods are powdered extracts, some are contained in a capsule, and some are in tincture bottles.
If you're looking to expand your collection, you must find out which super format will best suit your lifestyle. In this piece, we're listing the pros and cons of each format to guide you on your next superfood shopping.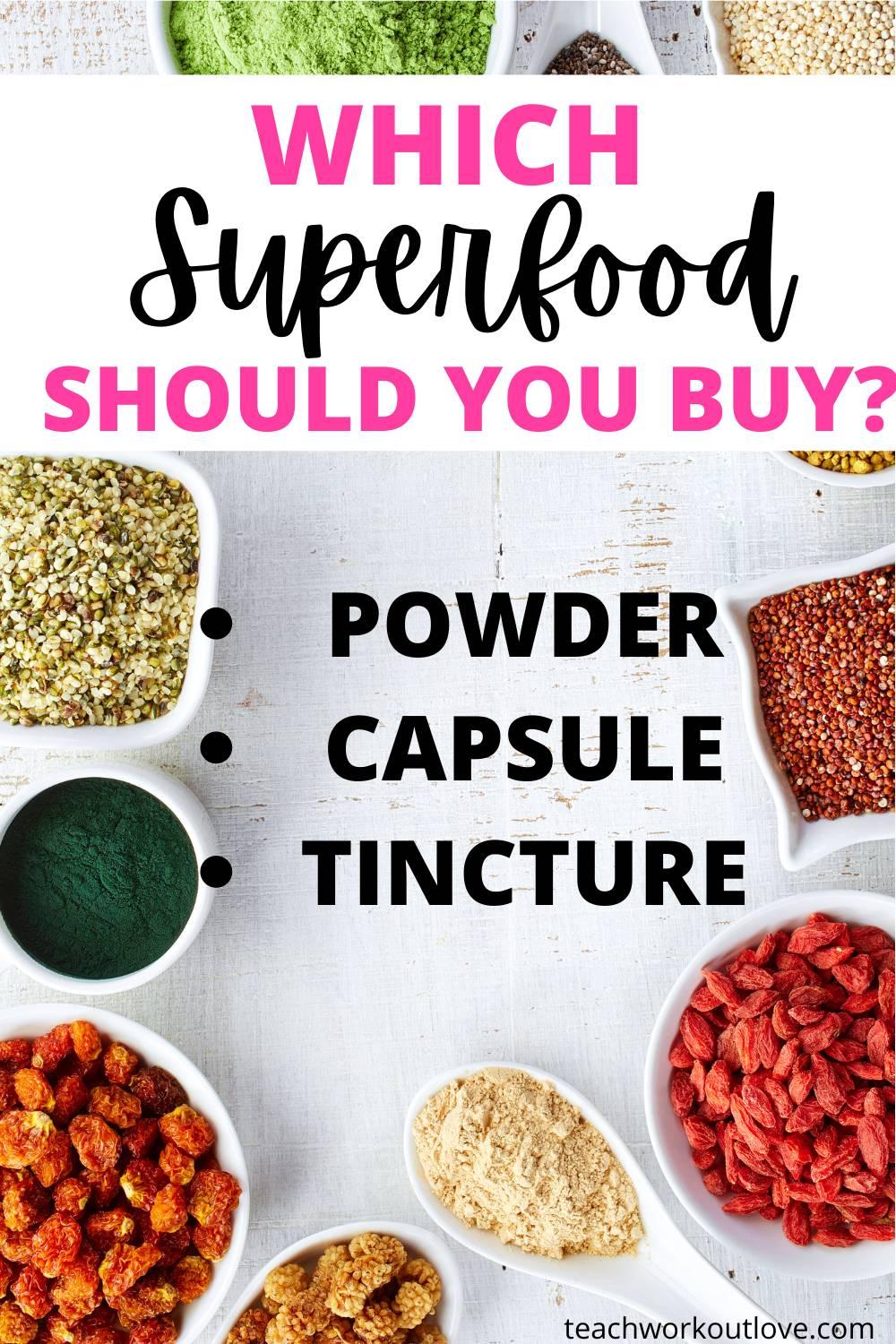 Superfood Powdered Extracts
Powdered products are the most popular type of superfoods. Almost all superfoods out there, from roots to herbs, barks, leaves, and mushrooms are often available in powdered extracts.
The process of extraction may vary depending on the manufacturers and the superfoods that they are processing. Some use the simplest way of extraction where the superfoods are steeped in a solvent and letting that liquid evaporate.
The process will produce a concentrated powder which will be packaged into the superfoods that we know and love.
On the other hand, some superfoods undergo a much more complex process called freeze-drying. In this process, the superfoods are completely frozen. The frozen plants will then be placed in a vacuum to extract all the moisture. The final step is drying the superfoods using extreme heat until they break down into a fine powder.
Pros:
Superfood powders can be stored for a longer period under room temperatures. That's why they're much easier to transport or distributed to farther locations.
Incorporating them into your recipes is as easy as 123. You can brew your coffee, make your smoothies, pastries, and other delicacies, just by mixing enough portion of your herbal extracts collection.
Cons:
Beware of the superfood powders on market right now because not all of them are gluten-free. Some of them are filled with artificial flavors and sweeteners. Make sure that you buy only from your trusted stores and suppliers.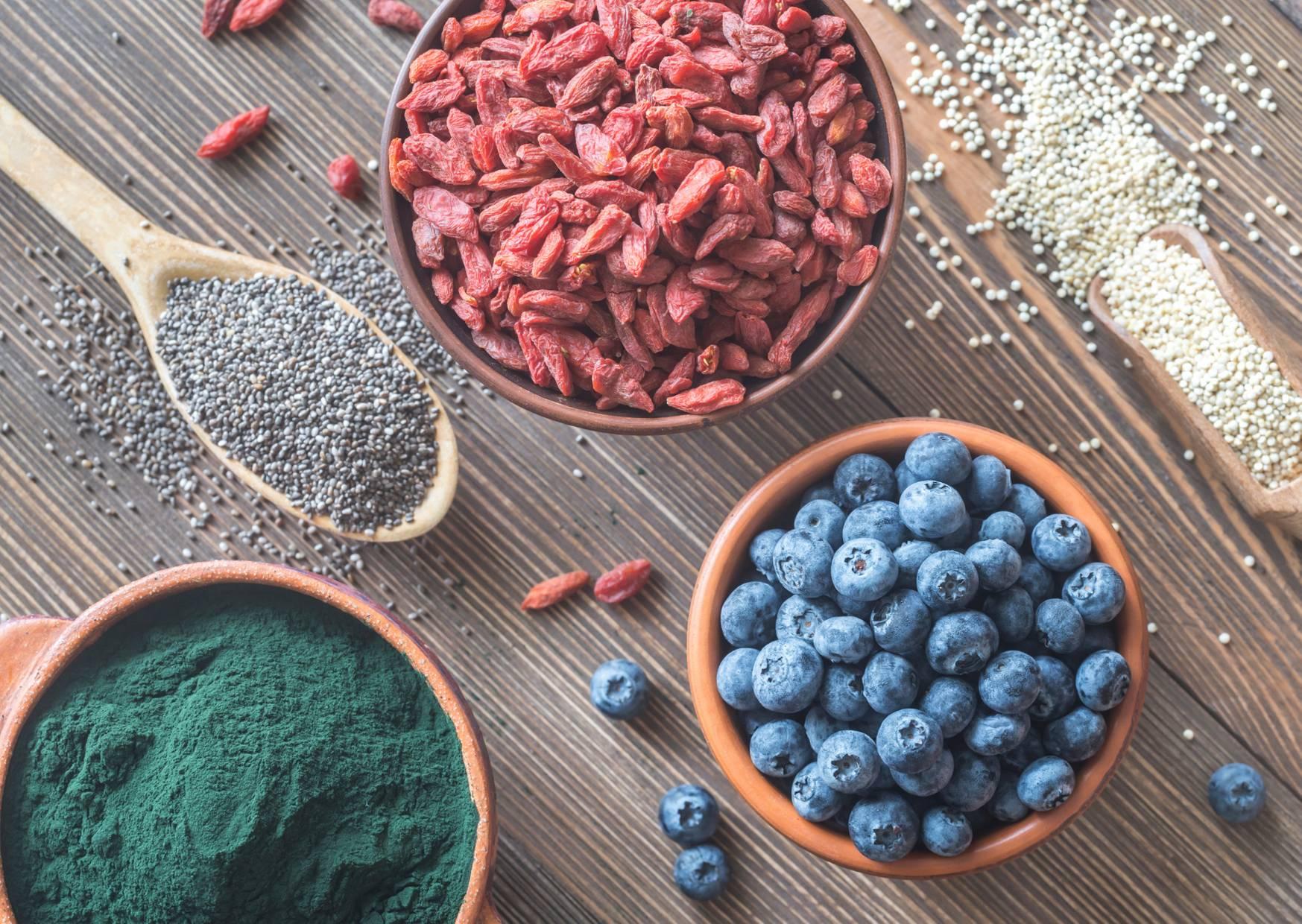 Superfood Capsules
Superfoods can either be enclosed in a hard shell or a soft gel. But most of them are hard-shelled. Hard-shelled capsules are powdered extracts that are enclosed in an outer casing that is made of different compounds.
Pros:
It's much easier for the body to absorb capsules.
If you're having a hard time ingesting superfoods with strong scent and taste, capsules are the way to go. They're scentless and tasteless.
Cons:
Capsules have a shorter shelf life.
Superfood Tinctures
If you've experienced taking vitamin drops before, tinctures are no different.
Tinctures are made by steeping a superfood in alcohol and water. Then the liquid extract will be packaged in amber-colored glass bottles with specialized droppers. To get the most out of a superfood tincture, a drop of the tincture under your tincture is enough.
Pros:
They are easy to ingest so your body will absorb the nutrients easily. You can also drop a few of the tincture in your fave beverages like milk, tea, and juice.
Since tinctures are generally stronger than tea and other health supplements, you don't have to take them every day. It's better if you just take it easy on the tinctures.
Cons:
There are a ton of resources online that teach you to make superfood tinctures at home. Yes, DIY. While it sounds more appealing and cheaper, not all superfood tinctures can be done at home because some herbs are more harmful than they look.
Here's a tip: just buy from your trusted suppliers.
Now that we've laid out all the pros and cons of each superfood format, the rest is all up to you. Choose the best type that will suit your taste and lifestyle, If you're an avid fan of superfoods, there's no harm in collecting them all!
This post contains affiliate links and I may receive a commission, at no additional cost to you, should you purchase through one of my links. Please see my disclosure for more information.