When you have a baby, everything you do suddenly becomes about them. No longer are you the most important person in your life. Instead, you have this little human who you'd do anything for and there needs always come above your own. However, it doesn't mean to say you need to give up on yourself completely. Maintaining your own hopes and dreams and working to better yourself isn't a selfish act. It helps you to retain who you are as a person which can boost your self esteem. It can also help to better the lives of your family, since a happy parent is the best parent they can be. Studying is one example of how you can still work towards your own goals and continue working towards the career you want. This article gives tips on how working moms can study to advance their career.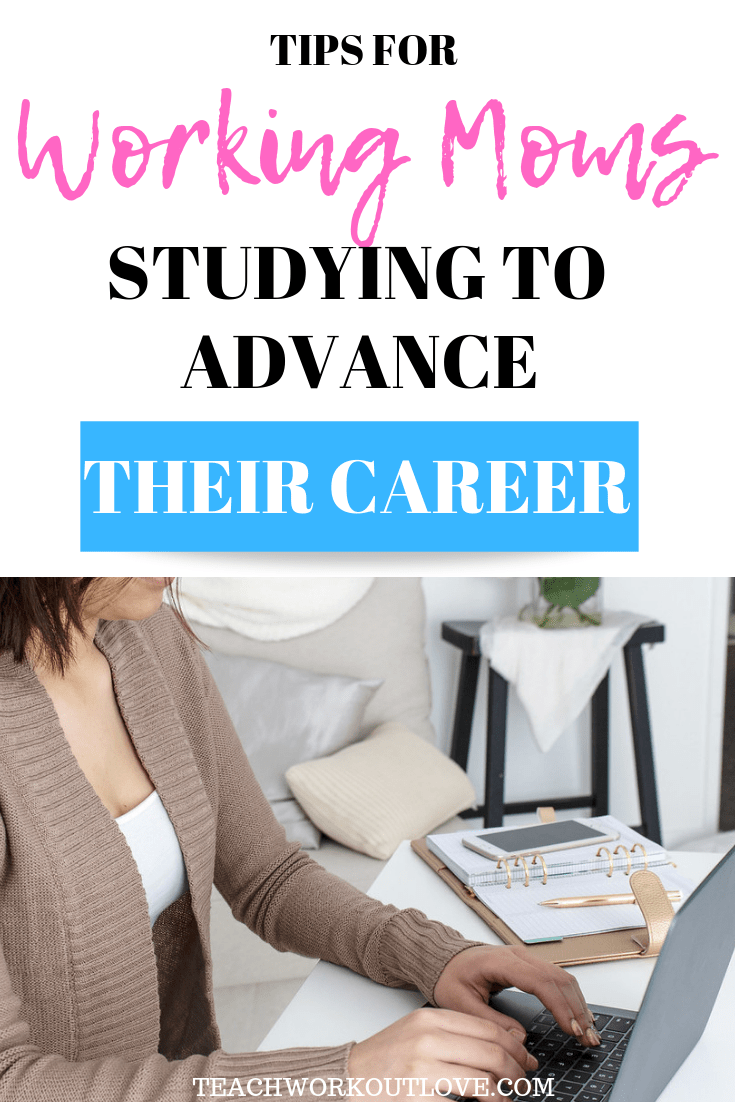 Find a flexible course
Education is much more accessible than it once was. No longer do you need to go back to university to gain a diploma, a degree or a masters. You can get accredited qualifications from studying to advance your career right from your own home. Many online courses are flexible, allowing you to study in your own time. Others will ask that you attend webinars at set times where possible, but do check this out and choose one that's right for you.
Choose the right course
Once you've found an online college or university that you're happy with, your next step is to choose the right course. While you should always pick something you're genuinely interested in, you need to go with something that's going to improve your job prospects. Lots of careers are very competitive and so just a qualification won't be enough. If you're planning on getting a job in the field you've studied in later down the line then pick carefully.
Fit it in around your care duties
As busy parents, we don't get all that much time to ourselves. And so finding ways to fit in study can be tricky, but it can be doable if you go about things in the right way. If you're able to get your partner, friends or family to help out, all they'd need to do is babysit for a couple of hours each week to give you chance to watch your webinars, take notes and revise for assignments. You could even get some work done here and there while your kids are in bed, this night vision baby monitor from All The Stuff would enable you to sit and study in the evening while keeping your eye on your baby. If your children are a little older, you could utilize the time they're at school.
Final thoughts
Balancing life with parenthood– whether it's work, study, friends or anything else is always going to be difficult as your kids come first. However, if you're set on achieving your goal, it's a great way to avoid large gaps on your resume. When you come to apply for jobs later down the line you'll be so glad you put the effort in.
This post may contain affiliate links. Visit the disclaimer page for more information.