Featured Photo by Toa Heftiba on Unsplash
Being a working mom and a blogger, life is very busy. If I don't schedule something into my planner, it doesn't get done. Life has never been so busy for my little family. Every week there is something. Extracurricular activities, work meetings, play dates – you name it. Getting in doctor, dentist, facials, pedi/mani's are incredibly difficult. Usually I can only schedule those appointments on times when I am off from school and my daughter is in daycare. This is close to never, so my self-care has really turned into the DIY at home care. DIY home care is easy when you know what direction to go in.
As a coffee drinker for years, I have always looked into teeth whitening and just never went through with it. I never had time to come back and get to the actual appointment and I never had made it a priority. It was also not covered under my insurance and the cost to whiten teeth was pretty hefty. All the more reasons why not to do it.
Because of the amount of coffee that I drink, I started to notice how yellow my teeth were getting. It wasn't really a problem until recently, where I was starting to notice it outside of my makeup light mirror. I could see it in pictures! This was not okay for me. I am a teacher during the day and I talk to people all day long. I wanted to make sure that I was always looking my best and feeling confident each day so that my positive attitude would rub off on my students each day. Coming to work with a yellow tint on my teeth was not really making me feel so positive anymore.
Smile Brilliant, my savior!
I found Smile Brilliant, an at home whitening kit, online and decided to try it out. What was the worst that could happen? At least I would be able to do it at my house on my own time and hopefully see some results.
Being so busy, I was not sure how I was going to fit this into my daily schedule to whiten my teeth myself. I had no idea what I was doing. But I was determined to make it work.
When the box came, I was really excited to see that the directions were extremely easy to follow. At night with running around after a toddler, trying to make dinner, trying to write blog posts and fold laundry at some point, whitening my teeth seemed like the last thing I was going to be able to do!
I was so wrong. I was able to set up the whitening trays after making dinner and then I would wear them during my blogging time. I would also wear them during loading and unloading the laundry. I would set them up right after finishing dinner and then I could read a book, I could watch tv, or finish doing the dishes after dinner. It took no extra time at all! I can't believe I had waited so long to look into a product like this.
The Setup
When you first receive your kit, you need to create trays specifically for your teeth. It is a super easy process and took me about 10 minutes from start to finish. You drop the trays into the mail and they will send you over your trays made just for you!
My Nightly Whitening Routine
Every night for 7 nights, I made dinner, got my whitening kit ready and I would put it in right after. I chose this time because you are not able to eat or drink anything after. Since it was a good time right before bed, this worked well for me. I would put my trays in and I would write blog posts, read a book, watch tv, fold laundry, clean up the dishes, get my outfit and my daughters outfits ready for the next day and put my daughter to bed. I left the whitening on for 1 hour and the desensitizing for about 15 minutes. You can pick your own times but the longer the better for the whitening. I thought 1 hour was a perfect time for my results and just wearing a new product in your mouth.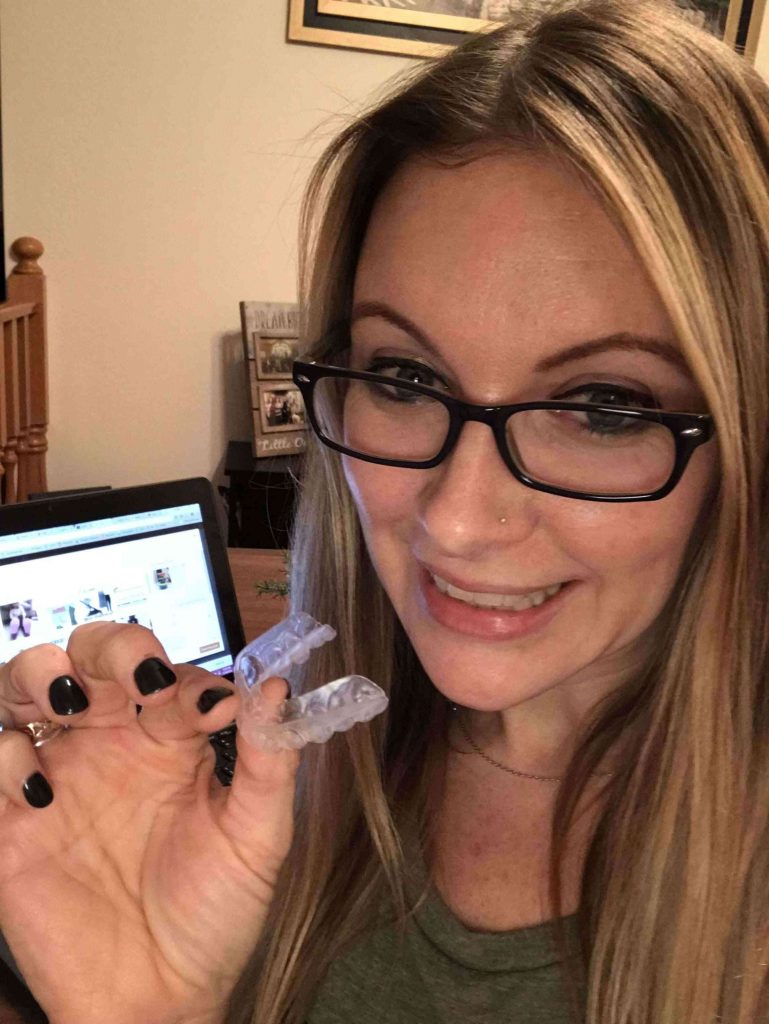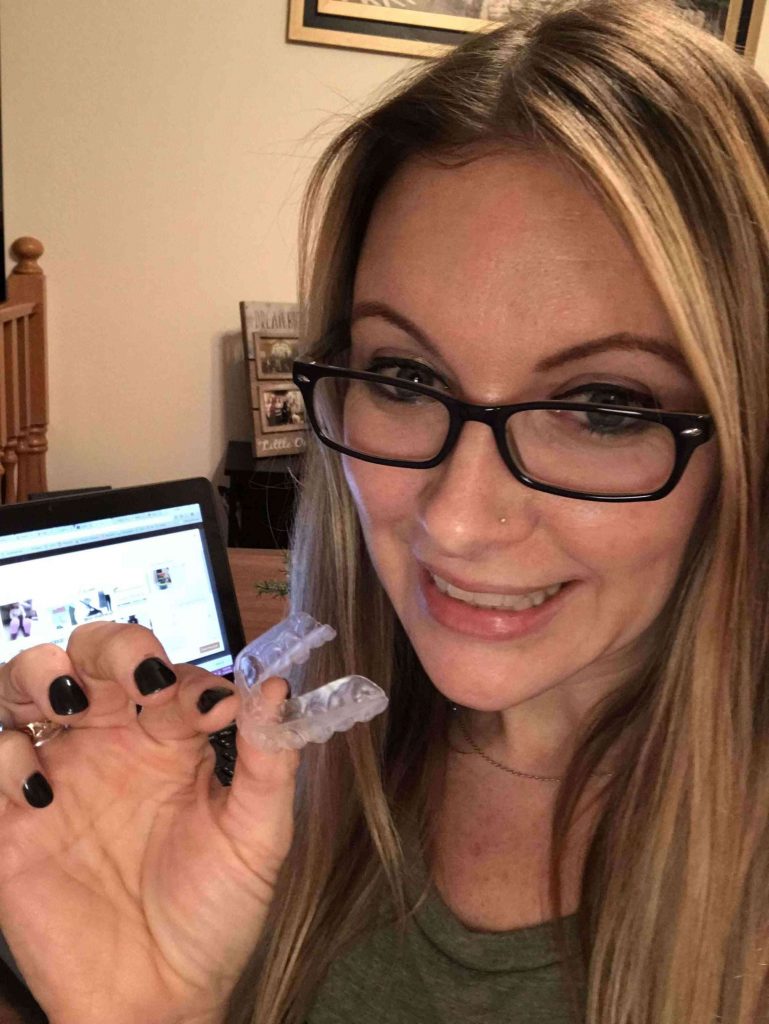 Wow! I thought it was a miracle. My teeth were much whiter than I could ever remember them being. Being an avid coffee drinker, I thought I was doomed to never having white teeth and Smile Brilliant has totally proved me wrong. When I go to work I feel way better about the way that my teeth look and working on my resolution of drinking less coffee.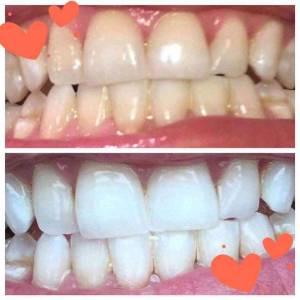 Mom's You Need This
Like I said before, being a mom, you are always so busy and pretty much all of the time, your self-care comes last. Smile Brilliant makes a product that is:
Easy to use
No hassle
Affordable for moms like you
See results!
I highly recommend this to any of my busy mamas out there that are struggling to even find time to get a manicure, you need this product. Start taking care of yourself and being the best that you can be! Feel more confident in your everyday look.
Do you love this? Do you WANT this!? I have a great way for you to get this! Enter this giveaway!
Giveaway Details:
*When you enter you will receive a special, additional discount just for entering!!
*Giveaway open for two weeks ending February 3rd.
*Eligible countries: US, UK, Australia, & Canada
Do you want to order trays now? Use the code: teachworkoutlove15   for $15 off any tray set
[this is a sponsored collaboration in exchange for my 100% honest opinion. please visit my disclaimer page for more information.]