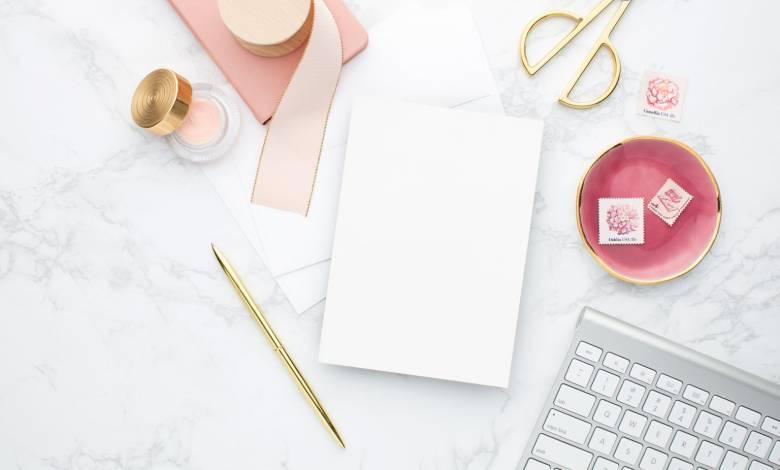 Want To Write For T.W.L?
T.W.L (Teach.Workout.Love) is looking for Guest Blogging Contributors!  We are looking for working moms who want to share their stories and bloggers who are interested in broadening their blogging audience and writing portfolio. Guest blogging on similar niche blogs is the perfect place for you to increase your page authority on Google.
Do you have some great stories or advice to share? Then write for us! We want you!
Our Audience
This motherhood blogging community is dedicated to all stay at home moms, working moms + military spouses. Motherhood involves teaching + loving your children daily with hopes to fit in self-care + fitness sometimes. Together we are sharing educational advice through means of personal stories, recommendations, and reviews. We are covering all of the basics.
What Can I Write About?
T.W.L is currently looking for contributors in the following areas:
We do not accept an article on the topic which we have already covered. Use the search bar on our homepage to check the topics.
We give priority to trending Pinterest posts. Here is how to find (Not For you: We can create a content mentioning how to find trending post in Pinterest)
Motherhood
Parenting
An inspirational story of motherhood that can be helpful to other moms
Your adventure story or traveling experience.
Recipes: easy, fun, special, healthy
DIY PROJECTS for mom or son or for both
Life story of mom bloggers
A career guide for the mom
Maternity and childcare topics
And any topic relevant to motherhood and parenting.
We are open for a broad range of topics as long as they will benefit our audience (working moms + military spouses). Please run it by us before writing the article. We will then add you as a contributor and you'll be able to add articles to be approved.
Guest Blogging Guidelines
Being a working mom and freelance writer, I am always looking to work with others. If you are interested in guest blogging, here are some guidelines to follow when writing:
Content must be relevant to our blog niche. It should be engaging and should always make people read the entire content of the article.
Minimum 1,000 words. (in a few scenarios 800 word is acceptable).  Longer and in-depth posts do well with our audience.
Use subheadings – H2 or H3 (proper headings (h2), subheadings(h3), and paragraphs). Use anecdotes and ample screenshots to showcase examples to clarify your points. Link the relevant resources.
Be educational and not overly self-promotional.
We do not allow low-quality backlinks from the article. Please inform me prior if you want to add a link to your website from the content.
We may edit and adapt your guest blog content as we see fit, and update it in the future for accuracy and comprehensiveness
If you provide an image without source, we will not publish it until provided the source or we will use the copyright free images.
If your website sells products, please inquire within.
Inquire within about Dofollow Links
Publish time for a guest post is 30-40 days of approval, sponsored posts take priority
PLEASE EDIT YOUR WORK! Use spell check and Yoast SEO to help with the editing. As a reminder, no more than 20 words in a sentence – they tend to not pass the readability test.
You MUST have a profile picture and bio to publish an article.
NO duplicates – this article is unique content created for TWL only
Links: If the links in your article sell a product, please inquire about sponsored posts.
No affiliate link is allowed. But you can include their personal links in your author bio. External links included in articles must be sources that benefit our wonderful readers and can't otherwise be found on our website.
(you can keep other guidelines eg. h2 tags, check titles, no duplication, etc…)
When will my article post?
As a guest blogging community, we have many guest bloggers interested in posting. In order for each article to be optimized correctly, we try to post 1article every 2-3 days. That being said, our guest blogging timeline for an article posting is no earlier than 30-40 days from your article's approval date. Understand that we work to optimize your article as best we can and want to make sure we get to every guest blogger that submits a post into our guest blogging community. If you are on a time deadline, we do offer premium posting positions.

No double submissions
Don't do it. Do not send us an article that has been submitted elsewhere unless you have formally withdrawn it (emailing to say the article has been published elsewhere). We put a lot of time into editing submissions. If we use that resource only to discover you have decided to publish your article in another outlet, you will no longer be welcome to publish with us.
WHAT YOU GET OUT OF IT:
Guest post examples we love
Want to see what we're looking for? Below are some wonderful guest blog posts from fellow moms!


How to submit the article?
Please contact us with topic ideas. Once the topic is approved, you will be given access to the TWL Wordpress page. You will be provided with a user name and password to upload your article, author's bio and any pictures to the site. If you like to post again, you can log back in and submit another article. Want to write more than two articles? Become one of our top contributors! Submissions are published within 2-5 weeks from article approval date.