‍If your cat has diabetes, it doesn't mean he or she's going to have a harder life. In fact, having diabetes in your cat is like having an invisible friend who never leaves but always needs something from you. Rather than seeing their new friend as an inconvenience or burden, owners of diabetic cats should see their feline friend for who they are and treat them as such. With patience and care, you can care for a diabetic cat just like any other.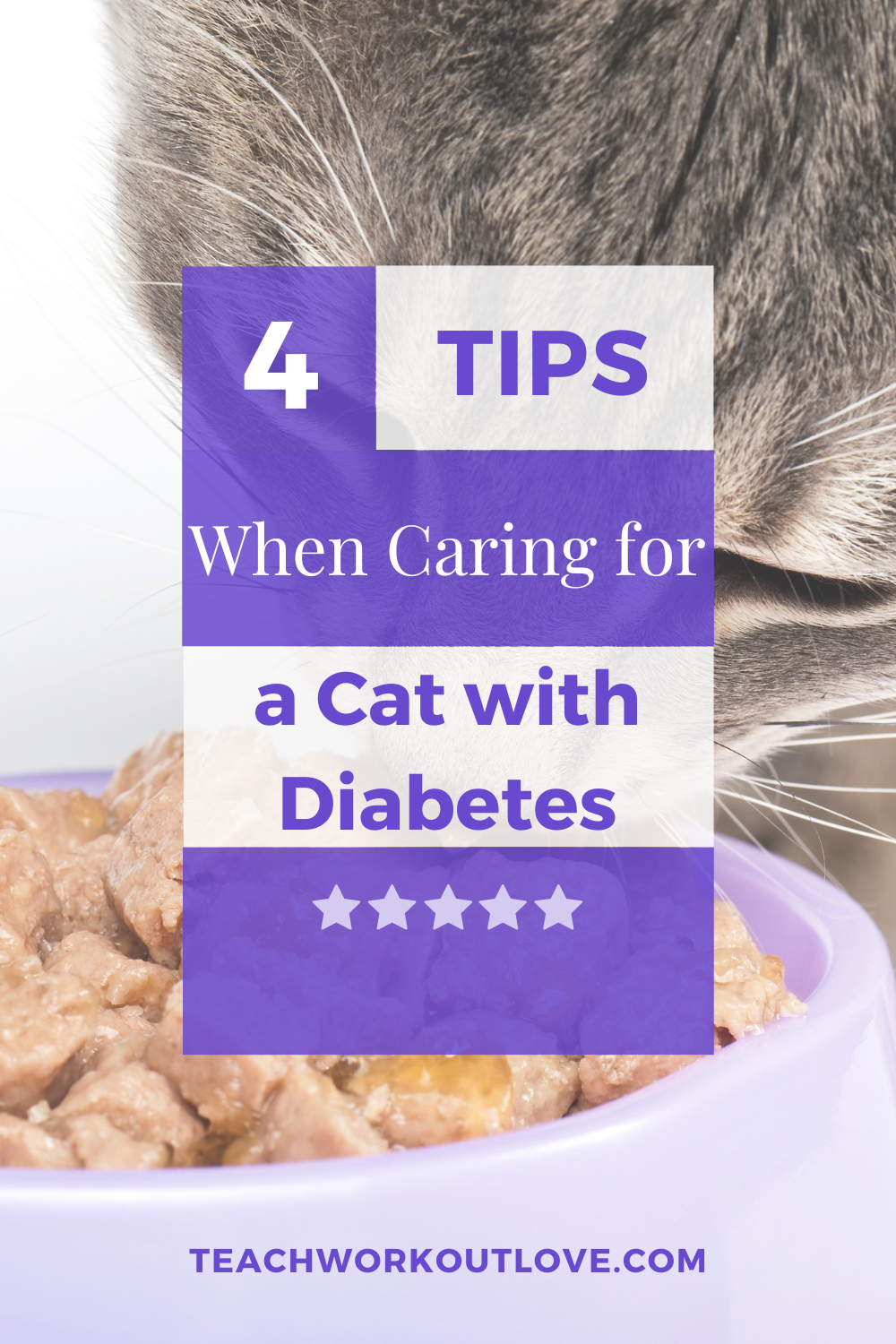 Monitor your cat's glucose levels
When your cat has diabetes, it's important to monitor his or her blood glucose levels on a daily basis. Regularly checking your pet's glucose levels can help you prevent any complications related to your cat's pre-existing condition. Missing one glucose reading may not make a huge difference, but missing several at a time can mean putting your pet at a huge risk of developing serious complications associated with diabetes.
Administering insulin is also a very important step in managing your pet's condition. This may seem intimidating at the start, but you should try giving insulin in an environment that isn't too stressful for you and your cat. You should also administer it at the same time and place as much as possible so that you and your cat become used to it after a while.
Plenty of exercise
One of the best things you can do for your diabetic cat is to get her moving as much as you can. Regular exercise can also help prevent diabetic complications such as kidney disease, nerve damage, and heart disease. Diabetes is a major risk factor for all three of these conditions.
For cats with diabetes, getting the right amount of physical activity is extremely important. This can help lower blood glucose levels and prevent excess weight gain. If your cat is overweight, losing weight may be difficult at first. So it's best to monitor your cat's weight and gradually decrease it rather than trying to get him or her to lose a lot of weight at once.
Well-balanced, low-carb diet
To help manage your cat's diabetes, you'll want to make sure he or she's eating a well-balanced, low-carbohydrate diet free of artificial preservatives and sweeteners. There are a variety of brands of low-carbohydrate cat food available commercially. You can also try making one yourself.
A low-carbohydrate diet will help to lower your cat's blood glucose levels. It is also beneficial for other reasons, for example, it can help reduce your pet's risk of diabetes-related complications such as heart issues and bladder infections.
Get cat insurance that covers pre-existing conditions.
Getting pet insurance that covers pre-existing health conditions can be a lifesaver for pet owners. Not only can it help reduce the financial burden of expensive vet bills, but it can also help ensure that your cat gets the medical treatment they need in a timely manner. By knowing your pet's pre-existing health conditions are covered, you can rest assured that your pet will be taken care of if they experience a medical issue. This can give you peace of mind knowing that your cat will receive the best treatment available, no matter the cost.
One of the most important things you can do for your diabetic cat is to monitor her blood glucose levels. You should also keep a close eye on your cat if she's receiving insulin. Check her glucose levels regularly, and if you notice any changes, make sure to contact your veterinarian right away.
This post contains affiliate links and I may receive a commission, at no additional cost to you, should you purchase through one of my links. Please see my disclosure for more information.