Are you one of the many people who set resolutions for the year ahead but struggle to maintain them after January? If so, you will know how frustrating it can be to want to make improvements in your life but be unable to make them happen. Sticking with new year resolutions is something many people find challenging as it takes a lot of commitment and perseverance to change your habits.
But, if you want to make meaningful changes in your life in the new year and beyond, it is vital to find the commitment to keep going even if you don't see results right away. Finding your focus will help put you on the path to success and will make it so much easier for you to make your new year's resolutions happen. Take a look at these tips to help you stay focused on your goals for the new year: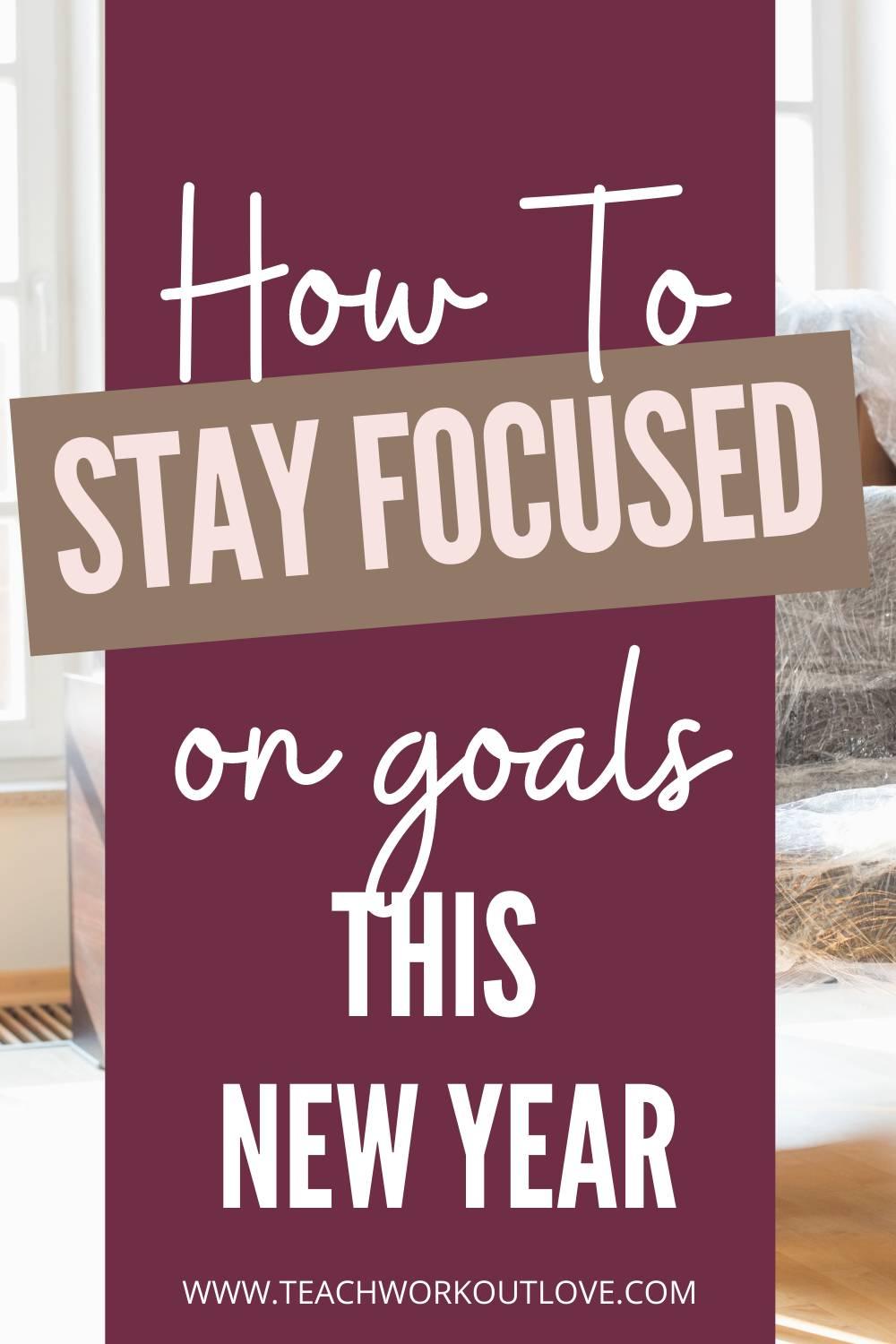 Set Clear Goals
Having a general goal in place, such as being healthier or getting out of debt, may sound like a good idea, but you need to be specific to make your goal happen. The more detailed your resolution is, the more likely you will be able to stick with it and achieve success. So, rather than saying you want to be healthier, you could set yourself a goal of visiting the gym twice per week and only getting takeout twice each month. Specific goals make it easier to stay focused, as you know precisely what is expected of you and what you need to do to achieve them.
Examine Your Barriers to Success
Sometimes, people want to achieve a goal but become their own worst enemy. Setting yourself invisible barriers to success can be a form of self-sabotage that prevents you from realizing your goals. You may find anxiety causes you to give up working on your goals or that self-doubt creeps in and makes you want to stop working hard towards success. Whatever internal barriers are preventing you from achieving your goals, it is crucial to identify them and then take action.
Feelings of stress and anxiety are often at the root of self-sabotaging behavior, so addressing this and easing your stress and anxiety will help to quieten down these negative internal voices. Calming your worries naturally can be beneficial, and many people choose to use CBD products to ease their stress and anxious thoughts. If you choose to use CBD products to reduce your stress and help you focus on your goals, it is essential to select high-quality CBD from a reputable manufacturer. It is helpful to look at the ingredients to ensure the product is natural and to find out the TAC results so you know what you are buying.
Take Action Every Day
An excellent way to stay focused on new year's resolutions is to take action every day towards achieving them. Even making small steps each day can put you on the path to success and help you achieve your goals faster.
This post contains affiliate links and I may receive a commission, at no additional cost to you, should you purchase through one of my links. Please see my disclosure for more information.