When we think of Bohemian fashion style, we usually think: of flowing, free-spirited, colorful, and eclectic. If you're looking to spice up your personal style and change your wardrobe up a bit, trying out this style might be the solution for you!
Of course, there's no need to make a 100% commitment to a new style all at once. Trying out a fashion style for a week is a great way to get a feel of a new look. Learning more about different ways to dress is a fantastic way to express yourself better and feel more confident.
Here's a basic primer to Bohemian fashion and some simple ways you can try it out for a week!
What Is Bohemian?
Bohemian fashion is closely linked to the hippie movement of the 1960s and 1970s. However, that's not where the movement first originated. Bohemia is a region in Eastern Europe in modern-day Czechia. Historically, certain nomadic peoples wore loose and ornate styles which we now often define broadly as "Bohemian," even though that was only a subculture of the area. The Romani population of France was sometimes described as "Bohémien," often in a negative context.
In the hippie movement, many people desired the roaming, free-wandering lifestyle that they perceived Bohemian nomadic peoples to have. Thus, they adopted elements of their style. The draping fabrics, intricate patterns, loose fits, and heaps of dangling jewelry that was associated with historic Bohemian nomads are still what define Bohemian fashion style today.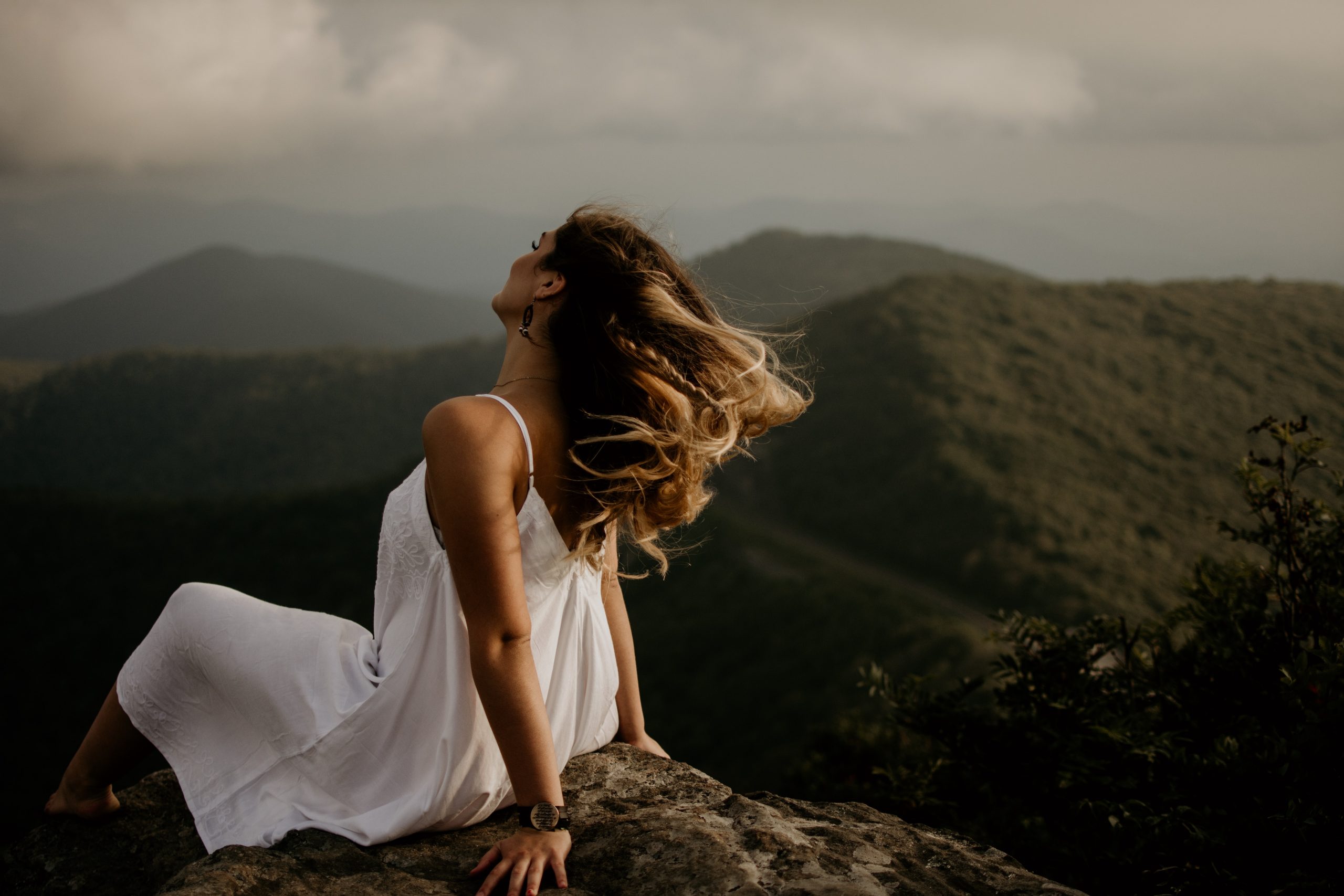 Step 1: Secondhand is Bohemian!
Reusing, reducing, and recycling is part of what defines the Bohemian fashion movement! Mixing and matching clothing items from interesting sources like antique shops, thrift stores, and secondhand stores helps you embrace the lifestyle. 
The hippie movement was also defined by increased awareness of the earth and the environment. Recycling clothes and going for secondhand apparel is a good place to start if you're after that aesthetic. 
Step 2: Don't Follow The Latest Trends
If you're after a particular style, the last thing you want to do is head into your nearest department store and hunt for the bestsellers. That's the best way to look like everybody else, and it's definitely not Bohemian fashion style.
Boho style started off as a rebellion from the norm, and that mindset is important if you're trying out Bohemian fashion. Even if it's just for a week, you should try your best to forget about what other people think of you and think about what style you actually want to cultivate. 
Besides, Bohemian fashion can definitely be both beautiful and hip in every time period! Search for trendy women's clothing with some unique style and flair, like fun felted hats and leather belts. If you really want to embrace this fashion movement, you'll skip out on the Instagram influencer vibes and create your own style.

Step 3: Go Nuts with Jewelry
Bangles galore! The multicolor, ornate aesthetic of Bohemian style wouldn't be complete without plenty of jewelry. If you look at old pictures of the Romani people, from whom this style was inspired, you'll notice large and intricate jewelry adorning not just their ears and necks, but also their clothing and hair. 
You can incorporate every accessory, from silver hair clips to big bunches of bangles if you want. If you're not a loud or bold dresser, you can always add some subtle sparkle without having to go all out. But lots of jewelry is a big part of the boho vibe!
Step 4: Go For Loose Fits
Boho fashion is easily recognizable by its flowing fabrics. If you want to try this out, try fabrics that hang loose and light on your frame. Bohemian skirts are fun to wear and gorgeous and are often found with paisley prints or simple earth tones. Get a neutral-colored skirt if you want to coordinate it with as many stylish looks as possible. Naturally, you can go wild with bohemian dresses! This is a simple and beautiful way to achieve the aesthetic. 
Loose "tunic" style shirts were a big part of the hippie Bohemian movement in the 1960s. Some of them have tassels and hang very long, sometimes even to the thighs. Bell bottoms even work if you're going for the hippie version, and they're coming back in style lately, too!
Step 5: Consider the Planet
Hippies were all about protecting the planet, and nowadays with the internet, we know more than ever about:
why protecting the planet is important, and

how to protect the planet by avoiding fast fashion and using natural fiber materials.
You'll often see Boho prints being touted for their looks alone, but if you really want to embrace this thriving fashion movement to the fullest extent for a week, you'll go all the way and live the lifestyle. This means skipping out on cheap polyester and instead opting for natural fiber materials like:
Natural fibers also breathe a lot better, which is perfect for the summery vibe boho usually goes for. You'll appreciate the breathability when you're wearing tons of flowing layers!
Step 6: Go For A Soft Color Palette
Along with natural fibers, a great way to cultivate this aesthetic is by following tones that are found in nature. This does mean the colors have to be brownish and muted. You can also use soft natural colors, like sky blue and berry red, along with neutral tones of brown, white, and beige. 
Essentially, you want to avoid bright neon hues if you're going for the boho look. Those not only don't often exist in nature, but they're not exactly earthy and laid-back. 
Have Fun Expressing Yourself!
The Bohemian fashion movement was always ultimately a form of artistic expression through getting dressed. It can be liberating and cathartic to dress in a way that makes you feel bold and confident. Remember, fashion is not about fitting into a box: it's ultimately about enhancing your own appearance and creating your sense of self-expression.
Experimenting with any new fashion style, including Bohemian fashion, is a great way to help define your personal style. We wish you a fun and fulfilling boho fashion week!