Fishing equipment, much like anything else, does require regular cleaning and maintenance. Especially your son's rods, which undergo heavy pressure when you hook into a big fish. Some rods are carbon fibre, while others are fabricated from graphite or fibreglass, but either way, there are things you can do to prolong the rod's life. This article will tell ways that you can help your child maintain their fishing rod.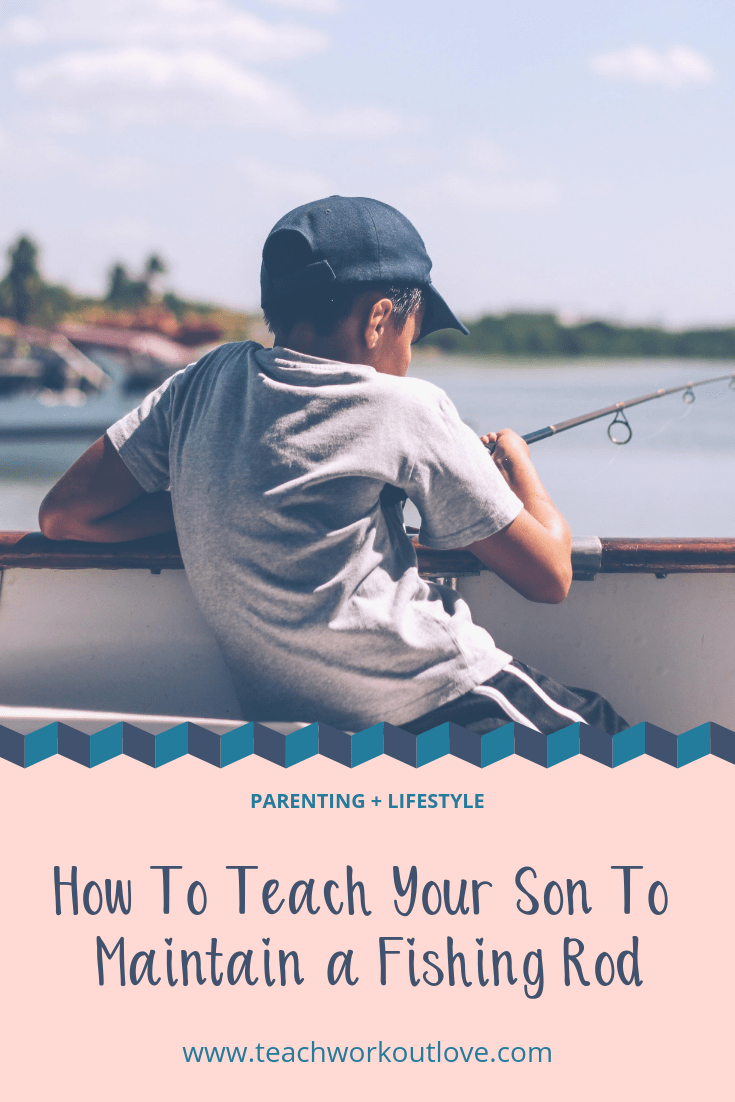 Align the Line Guides –
To begin, help your son make sure that the eyes of the line is threaded through should be lined up correctly. This minimizes the strain on the line.  Make it a habit to ensure the eye loops are always lined up with the reel and are in a straight line. Also, help your son inspect the line guides for signs of rust and replace them whenever necessary. If you are looking for Zenaq fishing rods Australia fishing enthusiasts go for, an online search will help you locate a reputable online fishing tackle supplier.
Clean the Rod After Every Fishing Expedition –
Second, things like dried ground bait can easily become attached to the rod, so wipe the rod down with a damp cloth after every fishing session. Pay particular attention to the butt end.  Especially if the reel attachment involves a screw thread. This can become caked in dirt and grime and will interfere with the smooth process of securing the reel onto the rod. Teach your son to use a solution of water and mild detergent to clean the rod, which will not damage the protective lacquer.


Handle The Rod With Care –
Next, while fishing rods are quite durable, it is easy to damage the rod with clumsy handling. Make sure your son always returns the rod to its case when you have finished fishing.  By doing this, it will help to protect against knocks and scratches. Use rod rests whenever possible, rather than resting the rod on a tree stump or other item, as this will ensure the rod is not damaged during use. If you are a seawater angler, there are guides for reel maintenance in saltwater conditions, which might prove invaluable.
Candle Wax the Joints –
The rod sections are designed to fit together tightly and it is a good idea to rub some candle wax into both sections. Which will ensure the sections always come together securely. It is often the case where the rod cannot be dismantled, due to a build-up of dirt on the connections, and in such a case, twisting both sections apart will usually work.
Taking Care of the Cork Handle –
With heavy use, the cork handle of your rod will become ingrained with sweat stains and dirt and grime. You can rub down the cork with some fine sandpaper (be careful not to sand the rod), which should help to keep it clean.
Final Thoughts
By following the above advice, your fishing rods should always be in good condition and will last for many years. Your son's fishing reels should also be maintained on a regular basis.  They also must endure some serious punishment, With regular lubrication, your reels should perform in all weathers. Most anglers set aside the time to clean everything after a session. Ensure that the next time you clean your sons cast lines, the fishing equipment is ready to perform.
This post contains affiliate links. Please visit the disclaimer page for more information.