Winter season is coming, and you know what that means!- The jackets and scarfs, warm fluffy boots, and layers upon layers of clothing to keep your body warm. Winter is the best season, sure; it might be cold and gloomy, but layer it up if you get cold!
In the summertime, not everyone has a pool; it's sweaty and a messy business, and let's be honest, there is only so much clothing that you can remove before it becomes a bit frowned upon.
However, keeping your body warm in those chilly weather conditions is easy; it is inside your home that can sometimes be a challenge. The good news is, there are plenty of great ways that you can keep your home nice and cozy during the frosty season.
Here are five tips on how you can warm up your home:
1.    Investing in a Furnace
If you don't have one already, do yourself a favor and buy one! A furnace is the best and quickest way to warm up your entire house with lennox furnace parts. This nifty gadget blows heated air through the ducts in your house and delivers warm air to all the rooms throughout your home. It is incredible what a furnace can do! Go on and see for yourself!
2.    Sealing The Windows and Doors
Walk around your house to every window and door, place your hand around the openings, and test for cold spots coming from outside. If there are any cold spots, it means that your door or window is not sealed correctly, which allows cold air to come in and lets hot air out. Ensure to properly seal all the doors and windows so that the hot air can stay inside your home.
3.    Add more Rugs and Carpets
The beauty about rugs and carpets for larger rooms is that it works like insulation which traps the heat in rooms. Make sure to have plenty of rugs in all the rooms of your house; you can even make it more modern and stylish to layer the rugs on top of each other. Be sure to have a look at how to layer your rugs online!
4.    Fire is Your Friend
If you have an indoor fireplace, light that baby up! Throw some wood, light a match and enjoy the cozy heat that only a fire can give. Having a lit fireplace in your home creates a very comfortable and relaxing atmosphere for everyone in the house.
Just be very careful as this lovely heat source is indeed fire, so do not play with it and make sure that it is properly extinguished when not in use.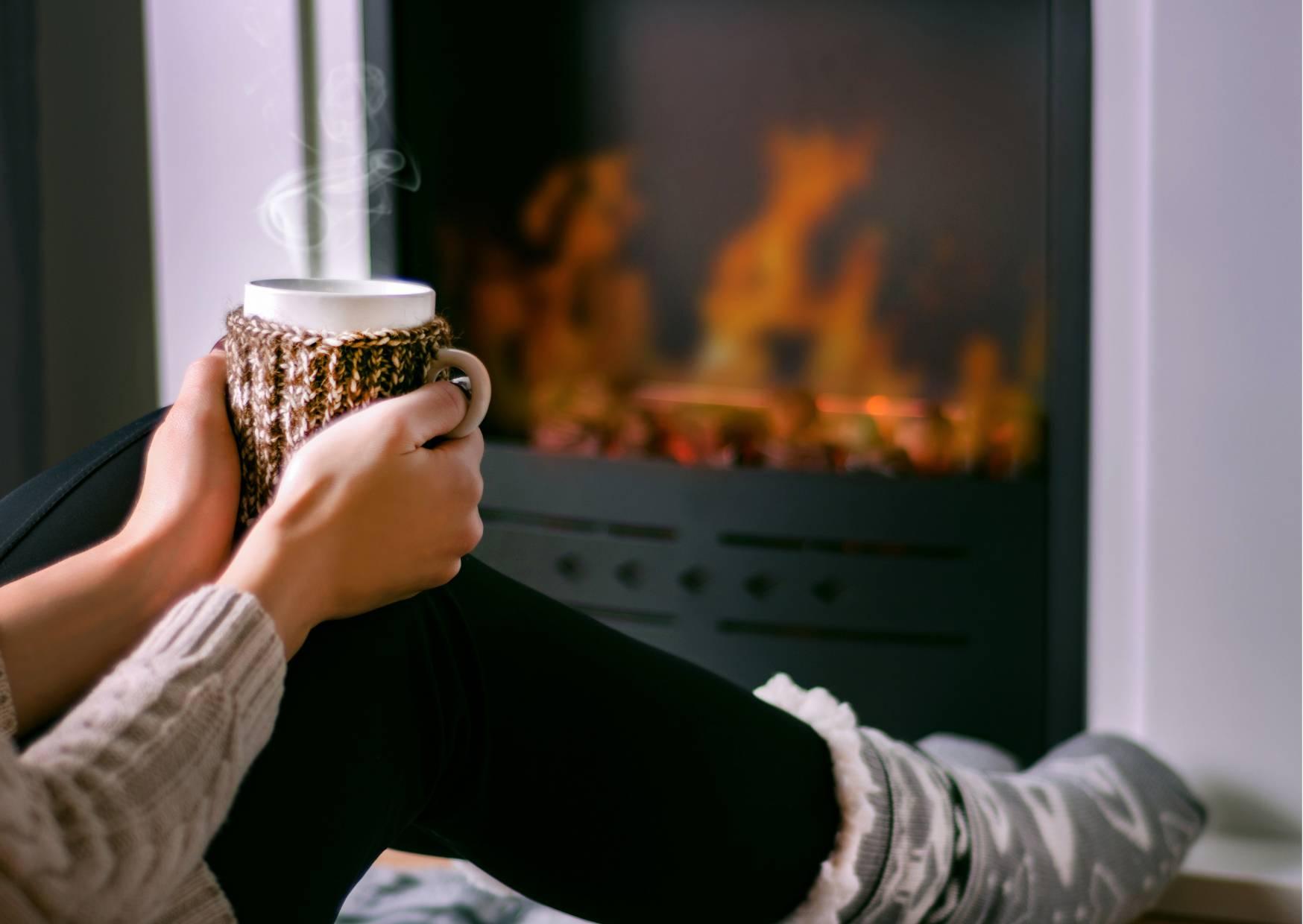 5.    Take Out The Blankets
To have a little basket in your home with a few blankets in is an excellent way for your family and guests to keep warm. You can make it look very classy by following some of the great ideas online or on Pinterest.
Then, add a couple of throws over your couches; the throws will also work like insulation which, as we know, will trap the heat and keep your furniture and home nice and cozy.
This post contains affiliate links and I may receive a commission, at no additional cost to you, should you purchase through one of my links. Please see my disclosure for more information.