As your kids go tearing through the house and out the back door, yelling with reckless abandon, do you find yourself worrying about their safety out there? Let's face it, unless you cover the entire yard in bubble wrap, you're not going to provide a 100% guarantee against any injury. But there are reasonable measures you can take to increase their safety.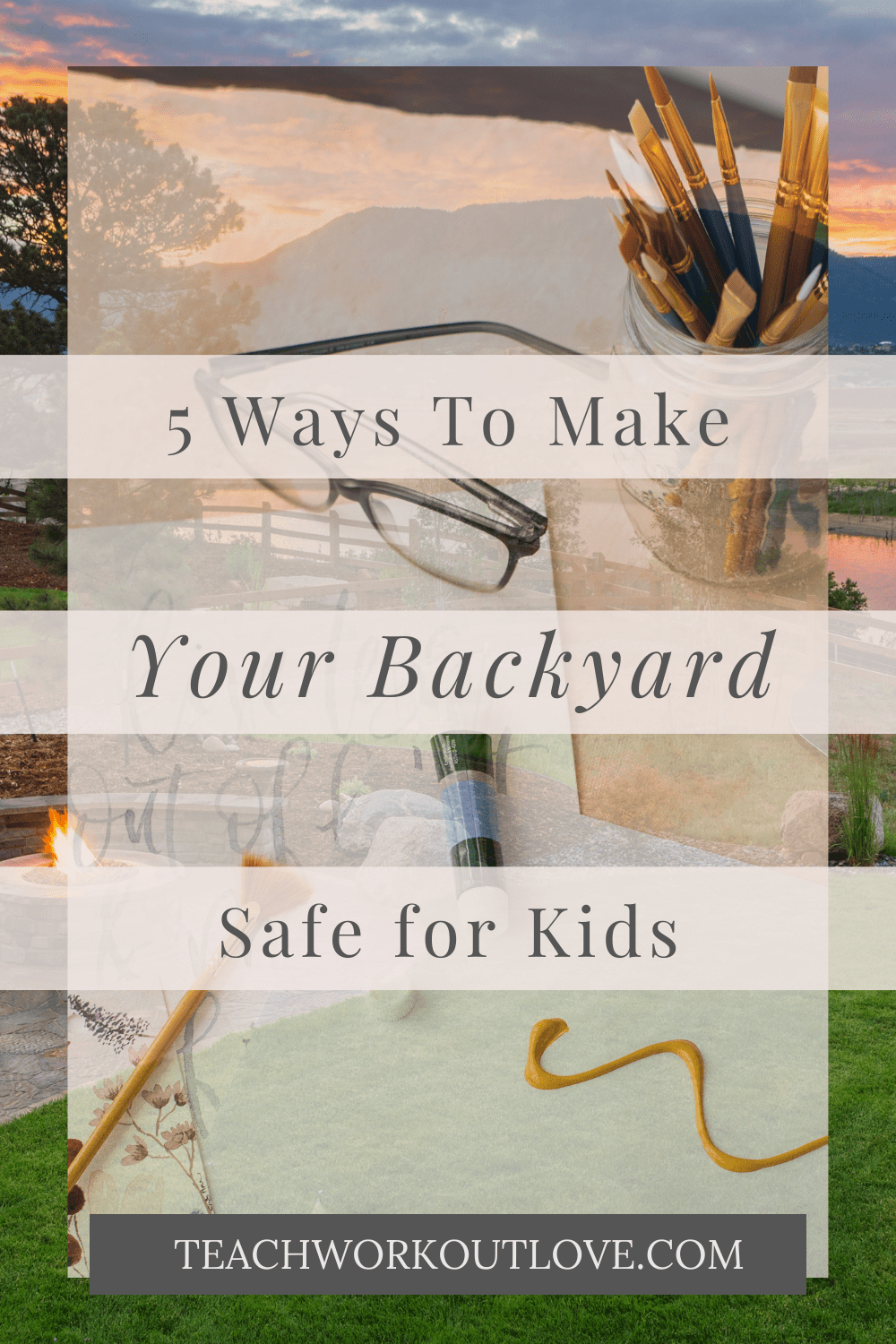 Maintenance and Repair
Backyard safety relies on proper maintenance, but it's easy to let things slip. This is particularly true if you have winter weather that keeps you indoors, and you haven't had a chance to really inspect things for a while. Also, a lot of hazards don't just pop up overnight, and you might miss a gradually weakening stair railing or deck floorboard.
As you walk the yard doing your inspection, notice structures such as fences, gates, decks, and patios. Hardware, such as latches and bolts, has had a tendency to gradually loosen over time. A quick tightening up of all fixtures can prevent a structural failure and injury. Is there damage to a wooden component? Replace it immediately if possible, and if not, block it off so nobody can access it until you fix it.
Organization And Storage
It's a real temptation to leave yard tools laying around. After all, you're going to be right back out there tomorrow, using them again. After raking the whole yard, the last thing you feel like doing is putting the rake back in the tool shed. Why not just lean that rake against the house, just for today? Because a garden rake makes an excellent toy, that's why. Properly stored yard tools help ensure your kids' safety, and a proper place to store them is absolutely necessary.
The patch of reseeded grass is starting to come in nicely, and you're tired of coiling up the hose every day, only to deploy it again the very next day. Maybe you could leave it out just this once. But if it's playtime in the yard, every bit of organization brings the safety level a little higher. Take the time to coil and store the hose on its reel, and eliminate the chance of a tripping hazard entirely.
Fencing
Particularly hazardous areas of the yard must be fenced off. This applies to a pool area, a workshop, a BBQ grill, and any other "grownup" part of the yard where children should not go unsupervised. Keeping the fencing solid and in good repair is critical to children's safety. If there is a building project underway, arrange temporary fencing around it until the project is completed.
Insects
Keep a constant lookout for signs of wasp nests, anthills, and other infestations. If you don't spend much time in the backyard yourself, it's easy to overlook these developing dangers. Insects are fascinating to children, and younger kids or special needs children will not understand the danger, even if you explain it. Eliminate all stinging and biting insects from the yard.
Lighting
Backyards aren't only great for playtime during the day but also at night. It's important to have good lighting in your backyard so that kids can be outside and play whenever they like. Whether it be motion lights, solar lights, hanging lights, etc. There are tons of different ways to make your outdoor area beautiful and also safe at the same time.
Overall
Remember, some safety issues won't seem like a big deal to you, but as you observe gaps in flooring or wobbly railings, imagine how a curious three year old is going to use that item. Remember their reckless abandon, and how likely it is that they will use the stair railing as a climbing structure. If you have a special needs child, remember they can be extra prone to safety hazards, and it becomes even more important to keep the play space clear of danger. Children with attention deficit tendencies or cognitive issues are likely to focus on the wobbly railing even more than the average kid. Think like a kid, and you'll notice the trouble spots.
This post contains affiliate links and I may receive a commission, at no additional cost to you, should you purchase through one of my links. Please see my disclosure for more information.