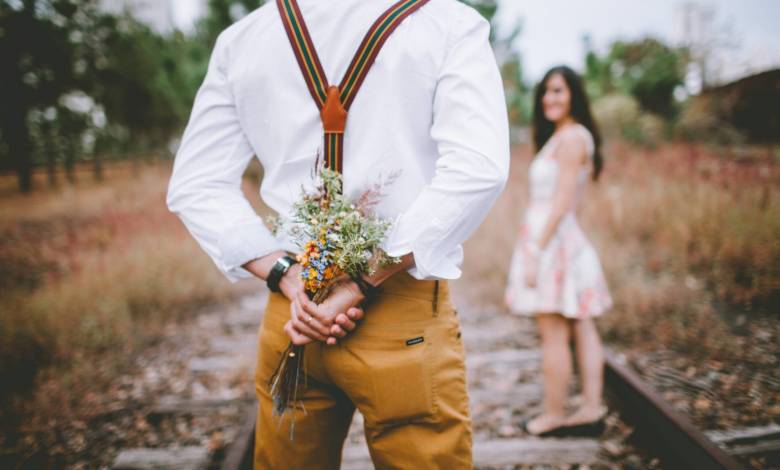 A great husband shouldn't wait for Mother's Day to show his love, respect, and appreciation towards the woman that has taken over his heart. Getting your wife a gift or two every now and then when she isn't expecting it all is the key, so are the little things. You don't need to make a grand gesture and buy ludicrously expensive gifts to make your wife see how much you love her. Often the little and unexpected things matter, and by giving her a stunning gift that you have chosen on your own, will surely sweep her off her feet. If you are in doubt what to get her, read on to find out gift ideas to surprise your wife.
Breakfast in bed
Even though it might sound like a cliché, this is a gift that every wife will know how to value. It takes diligence, patience, and effort for a guy to make a decent breakfast, or at least to try to make an effort. This is a great idea if you are short on cash, but still, want to surprise your girl. Go for standard ham and eggs, only pay attention that you don't make a huge mess in the kitchen. As you fry the ham, the butter might get all over the place, so you had better clean afterward, your wife will appreciate that even more.
Spa getaway
There is no better way to spend quality time together and unwind than dedicating a whole weekend to massages, saunas, and champagne. Surprise your wife by booking a spa weekend somewhere far away from your town. Break the ordinary daily routines and book a room in a nice hotel that has all the spa amenities. Your wife will undoubtedly be bedazzled with this gift since you will spend productive free time together while enlivening your sense with a hot bath and wine. You can even go hiking if there is a mountain trail nearby if you are keen on adventure weekends as well.
Chocolate
For centuries chocolate has known to be a fantastic aphrodisiac, especially when you mix it some exquisite limited bottle of wine. Chocolate gift hampers are perfect for any occasion since they can be packed with all the sweet delights that a girl can imagine. Chocolate and wine, chocolate and Prosecco, a fabulous bucket of love.
A captivating book
If your wife is fond of books, by giving her a book that you have selected for her will totally be wow her. Choosing a good book is not an easy task since it can be hard to pinpoint the exact taste of a keen book lover, especially if she is a bookworm. When you surprise her with a book, it will show her that you really pay attention to what she loves.
A riveting date night
Break the traditional ways of going out and cheesy date nights by organizing an adventuresome date night. Start off early, take her out to an amusement park, ride a fun carousel, try bungee jumping, and then rent a tandem bike and order a takeaway and have dinner by looking at the start. It will truly be a night to remember. Top that up by buying her a nice dress or an engraved bracelet commemorating this day. Going to a restaurant is always a good option, but it is crucial to be creative from time to time if your aim is to surprise her.
Go dancing together
If you have two left feet and not very good at dancing, but your wife, on the contrary, adores busting a move on the dance floor, make an effort by enrolling in a dance club together. Learning how to dance will surely bond you closer even more. There is something sensual, romantic, intimate and sexy about Latin dance. The moves might be hard to learn in the beginning, but with practice, you can master it in no time, and literary sweep your girl off her feet.
Pamper her unconditionally
If you are looking for a cute and unique gift for your wife, let your whole day be dedicated only to pamper her and saturate all her desires. Spending your whole free day doing the things that she loves and trying to make her feel like a queen is a really a flabbergasting gift. After a long day, welcome her with a cup of hot cocoa, make her a scented bubble bath, give her a foot massage, and then prepare her nice dinner or order something that she loves eating, and watch a romantic movie. This is a gift that she would know how to appreciate and feel grateful for, and you might get some surprise in return as well.
As long as you show your love when she is least expecting it, you will be able to nurture your relationship and make it last for a long time. Gifts are only a beautiful plus.
This post contains affiliate links and I may receive a commission, at no additional cost to you, should you purchase through one of my links. Please see my disclosure for more information.