Who doesn't love a good romance movie to watch around Valentine's Day? God there are so many good romance chick flicks to watch, but the hard part is trying to find them! I have recently embraced Amazon Prime Video and I can access it through my XBox onto my tv! How crazy right?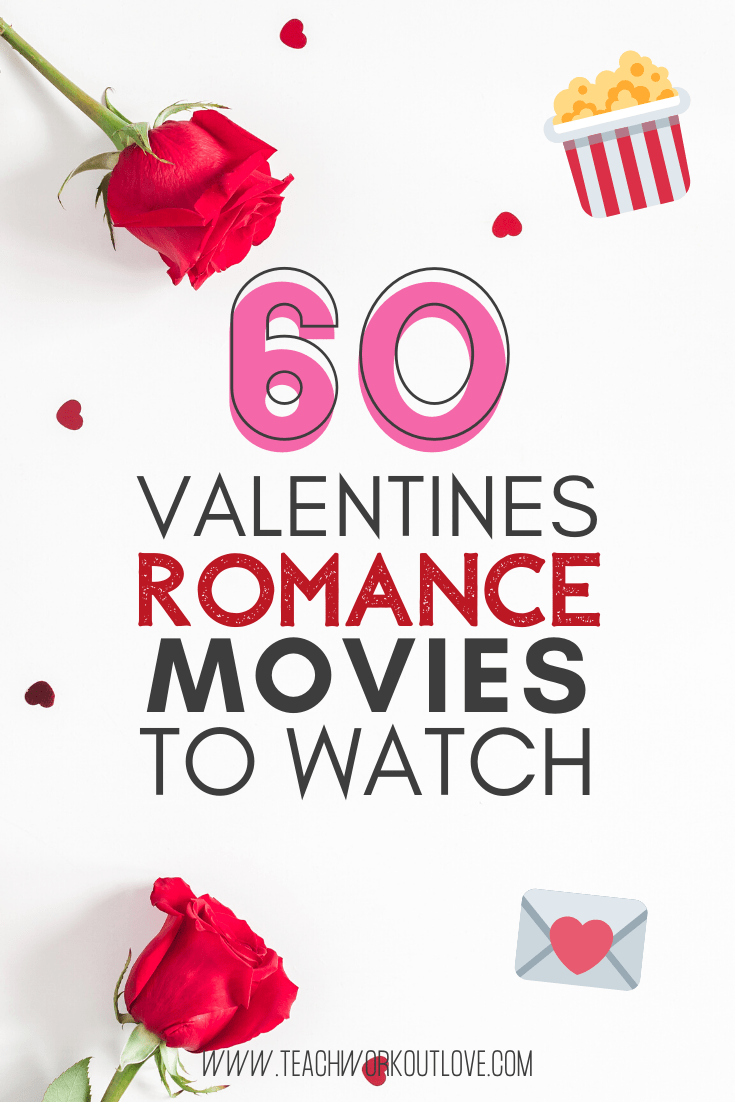 Valentine's Day
Well, I found the top romance chick flicks that I plan to watch all weekend and up to Valentine's Day in order to celebrate for myself (my husband wants no part of this). I honestly really started with 10….and it got out of control really quickly! But the more the better and these movies…. I seriously love them all! Did you know that you can rent movies on Amazon Prime….? Just saying!  So here it is, fellow sappy, romance, chick flick loving mamas, get your love movies on! Here are the top 60 Valentine's Day romance movies to watch this year:
Top 60 Valentine's Day Romance Movies:
The Notebook (duh)
For the Love of the Game
10 Things I Hate About You
Dirty Dancing
50 First Dates
How to Lose a Guy in 10 Days
The Girl Next Door
Devil Wears Prada
Ghost
Never Been Kissed
When Harry Met Sally
Pretty Woman
Maid of Honor
Say Anything
The Wedding Date
500 Days of Summer
Bridget Jones Diary
Leap Year
Valentine's Day
Eat. Pray. Love
The Proposal
Dear John
Notting Hill
The Holiday
As Good As it Gets
Silver Linings Playbook
Legends of the Fall
Bounce
Love Hurts
The Wedding Planner
Monster in Law
27 Dresses
Knocked Up
Failure to Launch
The Bounty Hunter
Reality of Love
While You Were Sleeping
Four Weddings and a Funeral
I Love You I Love You Not
Romeo & Juliet
My Big Fat Greek Wedding


What are we missing?
These are some incredible movies that are listed here. Have you seen any of them? The best part about the internet nowadays is that you can find any of these movies. If you have any that I did not list can you please comment below? I want to add onto this list with my readers favorites too!
this post contains affiliate links. please visit my disclaimer page for more information