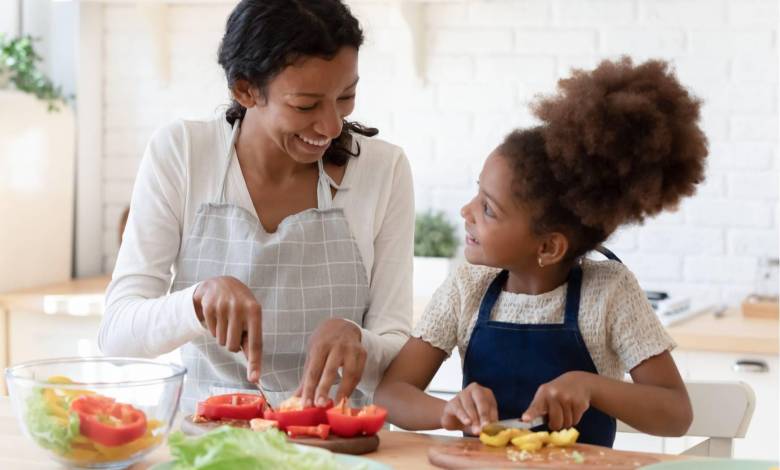 Being a mom is wonderful, but it's also hard. When you've got a packed schedule and kids to raise, it can be tough to find the time and energy to look after yourself. We often spend so much time tending to the needs of our children that we neglect our own health. The good news is that making small changes can have a big impact. This handy guide will help you take better care of your body and mind.
Setting activity targets
Finding the time to exercise is a challenge for moms. If you feel like you're chasing your tail, you might think that it's impossible to achieve activity targets. There may be some days when you don't have any time to play sports or go for a run, but making time for exercise is hugely beneficial. If you're short on time, try to maximize your minutes by doing short bursts of intensive exercise and combining activities.
You could go for a walk with your child or do yoga every afternoon or take the dog for a run with you after the kids have gone to bed. You can also work out at home to save time on getting to and from the gym or take part in virtual sessions. It's also helpful to encourage children to be active from an early age. There are lots of ways you can have fun as a family. As your kids get older, you can go for hikes, go swimming together, try activities like surfing, dancing and playing tennis, or enjoy picnics and long bike rides on the weekends.
Managing stress
It's no secret that life as a mom can be stressful. There are lots of factors that contribute to rising stress levels, including a lack of time, endless to-do lists, mom guilt and financial pressures. Most of us have days when stress gets the better of us, but it is beneficial to try to manage stress. Be proactive in preventing stress. Take time out, ask for help, relax and recharge your batteries and take control of your schedule. Learn to say no and recognize that you have limits. Talk to your boss if your workload is making you feel stressed and don't turn down favors from your parents or friends if they are offering to help.
As a mom, it's natural to want to spend quality time with your kids, but it's perfectly normal to crave some downtime or alone time. Give yourself time and space to breathe, take a moment to enjoy some peace or do something fun like hanging out with friends.
Improving mental health
Times are changing, but many of us still feel apprehensive or embarrassed about talking about mental health openly. We all have mental health and we can take steps to improve mental well-being and reduce the severity of symptoms. It's essential to understand the difference between experiencing natural reactions and emotions and having symptoms of mental illness.
It's natural to be anxious before an interview or when getting test results, for example, but what if you're always on edge, or you don't ever feel like you can switch off? Anxiety is one of the most common mental health disorders and it can affect anyone. It causes physical and mental symptoms and it can spiral and become debilitating.
EMDR
If you are worried about your mental health, it's hugely beneficial to consider treatments like talking therapies, medication and therapies like EMDR (Eye Movement Desensitization Reprocessing). This involves using EMDR equipment to help you process past events, reduce anxiety and heal.
Talk to your doctor, speak to friends and family members you trust and understand that help is available. You can also utilize self-help techniques to enhance well-being, including regular exercise, breathing exercises, meditation, journaling and spending time with people who make you feel happy and confident.
Supercharging nutrition
Most moms want their kids to enjoy healthy meals and snacks, but they don't pay as much attention to their own diets. When planning menus, try to focus on nutrition. Choose ingredients that are packed with vitamins and minerals and enjoy a balanced diet. If you're pressed for time, and you tend to resort to takeouts or snacks on the go, prepare meals in advance, look for batch cooking recipes and choose quick, easy, nutritious meals if you're in a rush. It takes a few minutes to rustle up a bowl of fresh whole-grain pasta with peppers, onions, tomatoes, zucchini and basil, for example.
Overall
Moms are often guilty of going all-out to ensure that their kids are healthy while neglecting their own health and well-being. For better health, it's essential to take care of your body and mind. Take these tips on board today.
This post contains affiliate links and I may receive a commission, at no additional cost to you, should you purchase through one of my links. Please see my disclosure for more information.