For most of the women having a baby is stressful no matter how unconditional they love their newborn. It is no astonishing that new moms feel as if they are on an emotional roller coaster. However, it is to acknowledge that these baby blues are not a matter of trouble instead quite usual.
In fact, you might experience mood swings, anxious, sad and sleep deprived. The baby blues often stay for a couple of weeks. But if it continues then you are likely to be suffering from postpartum depression. In this regard still, there is no need to put you in worry.
Going through this write-up, you will know 5 natural ways to cope with causes of postpartum depression.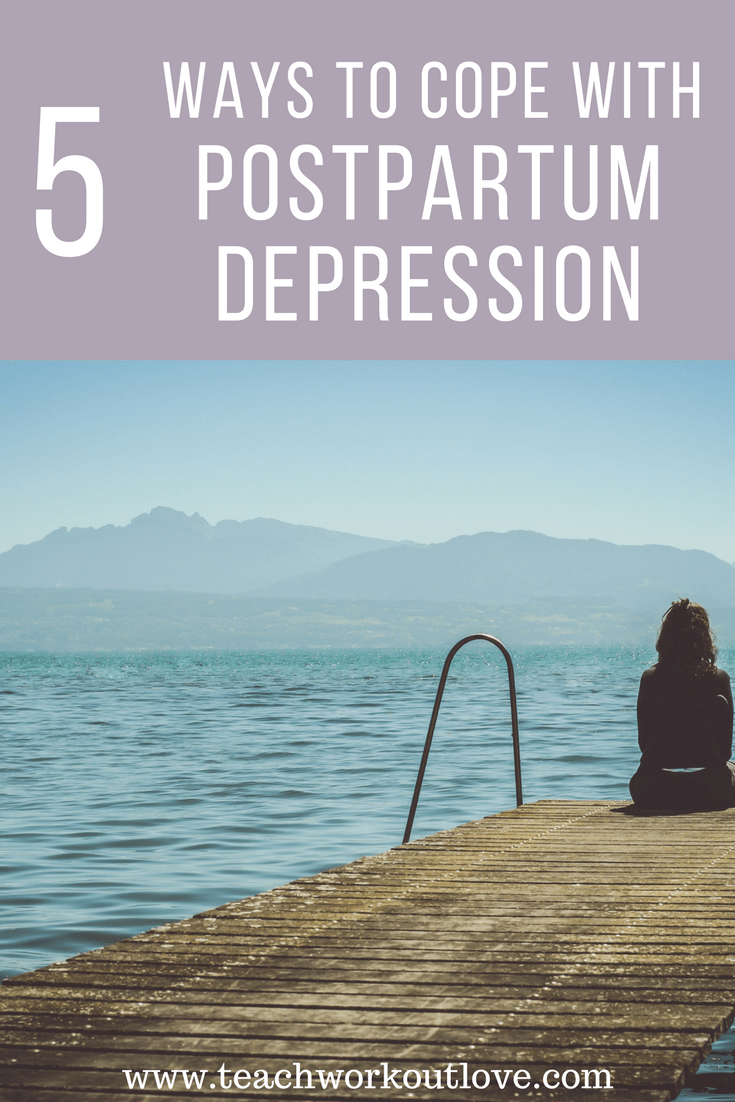 1.     EXERCISE
Undoubtedly, exercise is always helpful either you are trying to lose your weight or going through postpartum depression. When you will do any exercise brain receive more amount of oxygen. In response to that, your body releases endorphins and you will focus on a positive side of the life. However, for most of you going to the gym daily might sound an arduous task. There are tons of exercises that you can practice at your home for about 15 minutes.
2.     NATURAL BIOIDENTICAL PROGESTERONE CREAM
The balance of progesterone and estrogen is important for woman's body. It is due to the reason progesterone assists in maintaining the estrogen level and prevent estrogen to become harmful. During the postpartum depression, there might be the imbalance of both the hormones in your body. Therefore, instead of opting pills that are not natural, you can choose natural bioidentical progesterone cream. It is paraben free and can use in lowering down the estrogen level.
3.     CHANGE YOUR DIET
You must have heard the statement 'You are what you eat' that means fill your plate carefully. Most importantly diet during and after pregnancy plays a vital role in child's development. For those mothers who are fond of taking sugars and carbs then switch it with good fats. In this way, you can reduce your weight as well by choosing food that makes your mood happy as well.
Picture Source: Pexels
4.     THERAPY, ESSENTIAL OILS & YOGA
Besides using progesterone cream or controlling your diet practicing yoga can help in combating PPD. If you want to get rid of the baby blues then performing yoga can calm your nerves. In addition to it, using essential oils that contain lemon peels and Frankincense can heal several brain injuries.
5.     SELF CARE
One of the things can do to avoid postpartum depression is to take care of yourself. The more you will engage yourself in good activities the more you will feel relax and calm. Firstly, find ways to pamper yourself with taking a bubble bath or having a cup of coffee. Secondly, take care of how many hours you sleep. In the end, there is a need to take out at least 10 minutes for a sunbath. Third, dress in nice clothes or wear outfits that make you feel good. You can change into a flattering tankini swimsuit and go for a light swim in the pool or even dip in the tub. You don't have to wear pretty clothes only when you go out. You can wear them at home too.
CONCLUSION
All in all, from the period of becoming a mother to having a baby, is indeed a blessing. In this regard, keep few things in mind for example not to take self-medication. Among different kinds of treatment choose the one that you think is right for you and works effectively. Meanwhile, do not forget to visit your doctor for further advice.
This post contains affiliate links and I may receive a commission, at no additional cost to you, should you purchase through one of my links. Please see my disclosure for more information.v