Do you have a favorite piece of art? Maybe you've collected pieces over the years, or you just appreciate art from a distance. Either way, it's essential to understand the basics of art collection. In this blog post, we will discuss everything you need to know about collecting art. In addition, we'll cover topics such as what to look for when buying artwork, how to care for your collection, and where to find inspiration. So whether you're a beginner or an experienced collector, read on for some valuable information.
What Tickles Your Fancy?
When starting an art collection, the first thing to consider is what you like. What styles of artwork appeal to you? Do you prefer realism or abstraction? Figurative or non-objective art? Once you've narrowed it down, start researching artists who create work in that style. It's important to do your homework and learn as much as possible about the artist and their work. Not only will this help you make informed decisions when purchasing pieces, but it will also add a layer of excitement and anticipation when new artwork arrives.
Buying Art
When buying artwork, there are a few things to keep in mind. Firstly, always inspect the piece closely for any damage or imperfections. Secondly, be sure to ask questions about the work – where did it come from, who made it and how old is it? If you're buying directly from an artist or gallery, they should be able to provide all relevant information. Unfortunately, there are many out there who are out to hurt collectors by scamming them. Make sure that the piece is authentic and not stolen either. It's a good idea to keep your lawyer's number on your cellphone should you get tangled in a scam or even theft. If you don't have one, research firms like Sitkoff & Hanrahan, LLP who will help you through such entanglements.
What is Collectible Art?
It's a broad term encompassing everything from antiques and vintage items like furniture or dinnerware (think: grandma's china) through contemporary works of fine craftsmanship such as jewelry or sculpture – but not paintings. Collectors can focus on particular genres within these categories; for instance, some people only collect antique toys while others might specialize in 19th century French Impressionist paintings. There are also collectors who prefer certain materials over others; there might even be those whose taste runs entirely against tradition by focusing solely on modern design objects.
Value of the Piece
A critical aspect of art collecting is understanding the value of a piece. Keep in mind that this is not an exact science, and the value of artwork can vary greatly depending on individual taste, location, and other factors. However, there are a few guidelines you can follow to get started. Generally speaking, older and more rare pieces will be worth more than newer works. The same goes for artist-signed pieces as opposed to unsigned ones – although this is not always the case. It's also important to consider the condition of a work when assessing its value; something that is in excellent condition will be worth more than one with damage or wear and tear.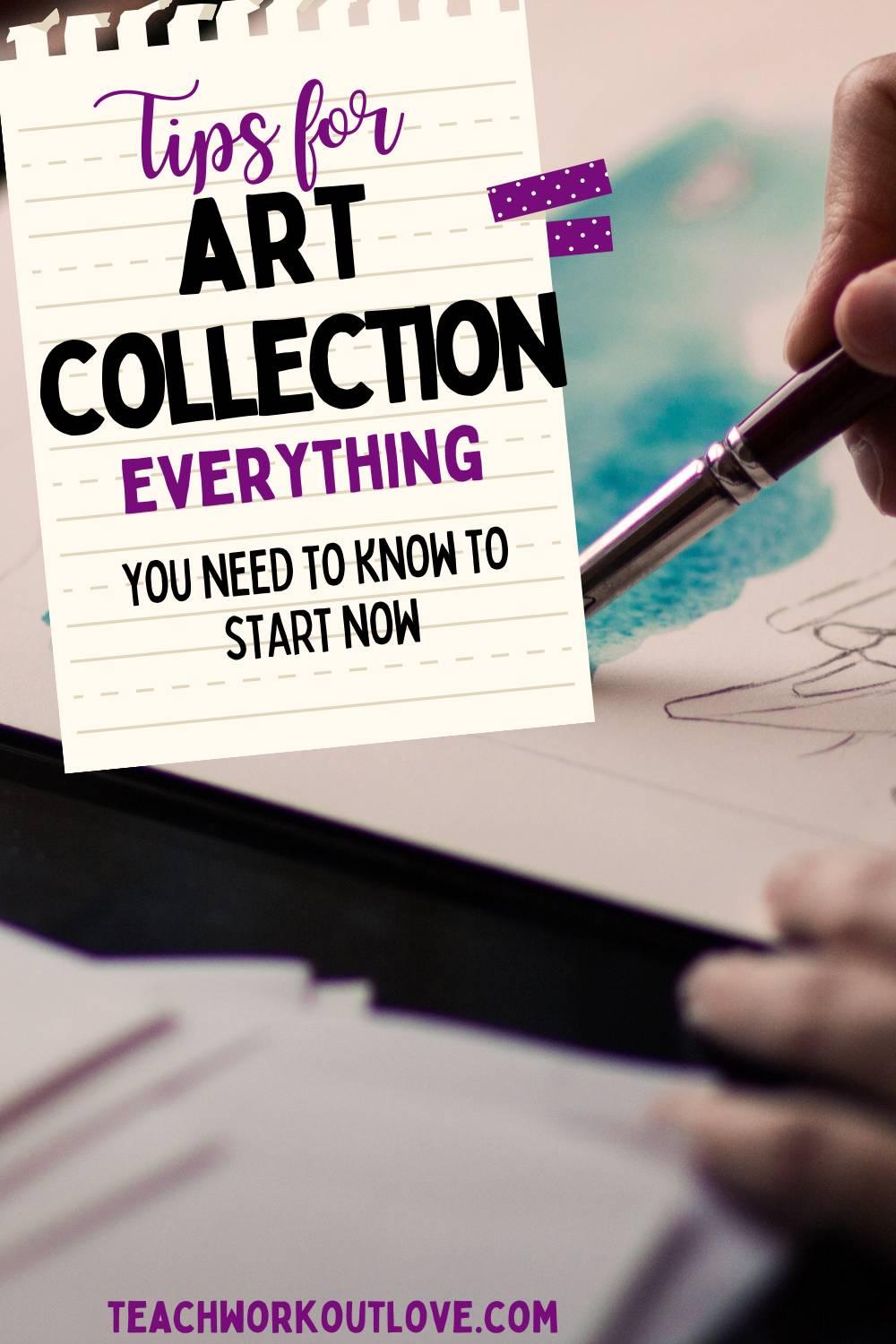 Display Your Collection
When it comes to displaying your collection, there are no set rules. Some people prefer to keep their artwork in a dedicated art room or studio, while others choose to display select pieces throughout their home. How much or how little you want your collection to be on display is up to you. Just be sure to consider things like light and humidity levels when deciding where to hang your art.
Collecting art can be a lot of fun, but it's also important to remember that it should never become a financial burden. So before starting an art collection, be sure to do your research and set some realistic goals.
This post contains affiliate links and I may receive a commission, at no additional cost to you, should you purchase through one of my links. Please see my disclosure for more information.