Experts have stressed the need to protect your home against natural disasters due to the extreme weather changes attributed to climate change. Recent data shows that natural disasters are happening more and cost the US around $237 billion in damages. Since natural disasters can be unpredictable, it is best to prepare your home before it happens. Here are some ways to disaster-proof your home and make it safer for you and your family.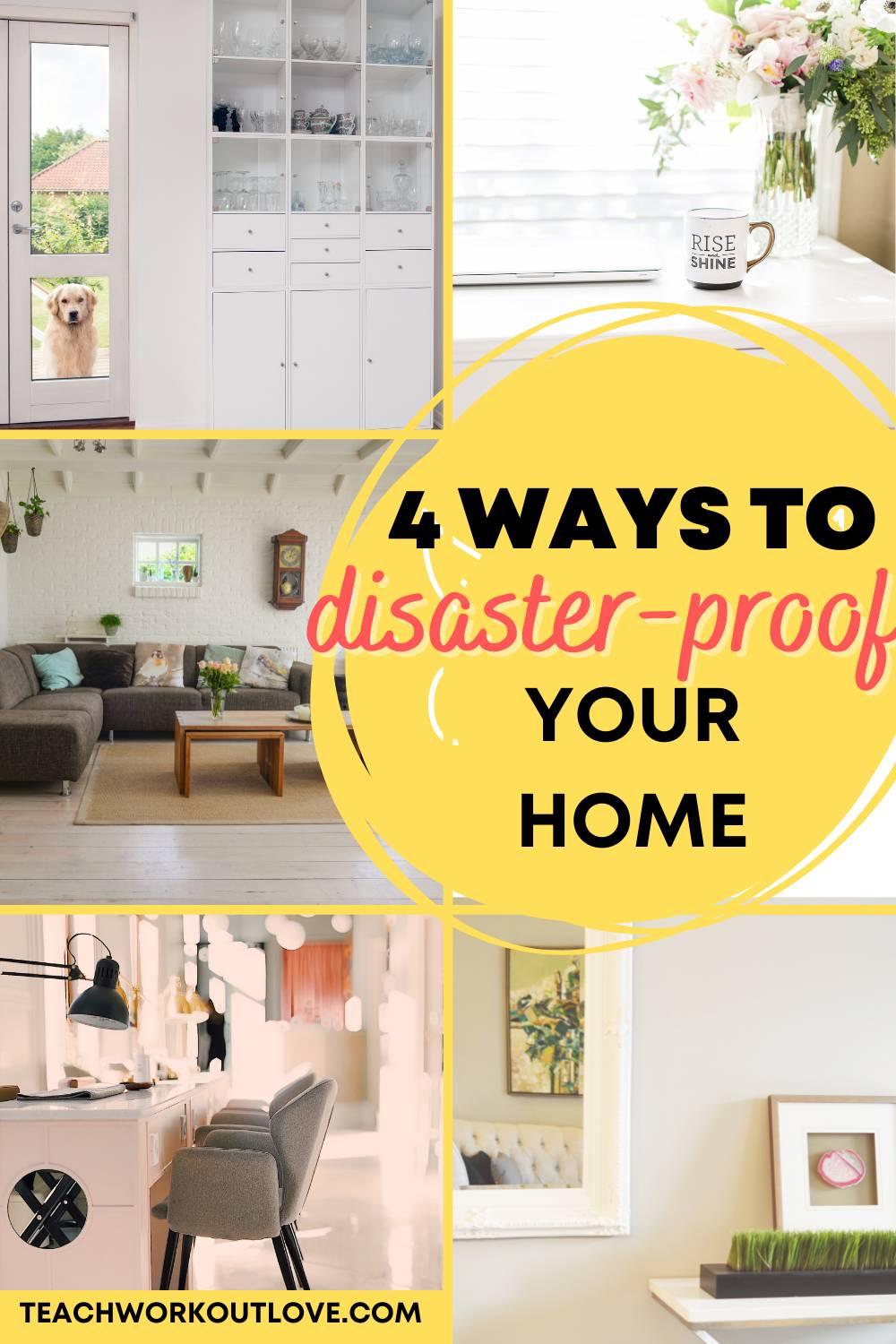 1. Reconsider your windows
Your windows can be a weak spot inside your home. Radiant waves from disasters such as wildfire can shatter them and allow flames to enter your home. It would be best to consider double-pane windows with tempered glass exterior to replace the vulnerable single-pane type. The best way to rethink your windows is to integrate or install roll-down metal file doors into your side recesses or ceiling hangings. This way, your windows or sliding glass doors are protected when they open unintentionally. However, prioritize your basement windows since they are usually the first casualty when calamity strikes.
2. Strengthen your foundation and brace your walls
It is vital to ensure the walls underneath your home are properly bolted to the foundation, especially if you live in an earthquake-prone region. You can install steel anchor plates every 5 to 6 feet along the sill to secure the house during mid-level earthquakes. However, it is best to hire expert hands for proper plate installation. Likewise, strengthen your walls to absorb earthquake shocks and prevent your home from rolling off its foundation. For foundation repair in Springfield or any location, in fact, it is essential to seek advice and guidance from experts. They will research and examine the situation before designing the right solution for you.
3. Water damage prevention
Flooding is a common and costly natural disaster that occurs almost every year in the US. It usually occurs with other phenomena such as storms, landslides, and heavy rains, and homes that suffer significant damage as a result of this may even need to contact someone like this Water Damage Restoration Company to help them get their properties safe to live in again. Available data suggest that flooding involves 90% of natural disasters and can come in various types, including river, flash, and coastal flooding.
Due to this, it is vital to consider certain flooding factors when home buying. To prevent water damage, repair your drain pipes, clean your roof and gutters, and improve your outdoor drainage system. Whether you will DIY or call for professional assistance, online shops like Mark's Plumbing Parts can help with high-quality, affordable, and unique parts for the specific works.
4. Protect against wildfires
2021 data shows that there were 44,647 wildfires in the US. Unfortunately, many people only consider the damage from the fire itself when they think about wildfires. Yet smoke from blazing fires can affect air quality hundreds of miles away. The smoke can affect your indoor air quality, especially if you have poor ventilation and filtration. It would be best if you considered ways to protect your home from wildfires, including assessing your wildlife risk, maintaining greenery around your home, keeping away flammable materials, and enclosing your decks and porches. Likewise, you should cover your chimney, install fire-resistant siding and consider special fire-resistant window treatment to secure your home.
Natural disasters happen every year, and their devastating effects continue to remind the world why disaster-proofing their homes is necessary. This article highlights just a few ways to prepare for potential natural disasters.
This post contains affiliate links and I may receive a commission, at no additional cost to you, should you purchase through one of my links. Please see my disclosure for more information.