Does your toddler love to eat junk food but has a hard time eating healthy? Have you run out of ways to get your child to eat greens? I had this same problem. My daughter wouldn't eat anything that was green. No vegetables or salad. Why? Who knows! She was a pizza, french fries, spaghetti and chicken kind of girl.
How do you get your toddler to eat healthier food? Well, I can tell you it won't happen easily, especially if you are tired after work and just trying to make dinner, you might just give in to chicken nuggets, one more time.
Recently, I have been focusing on getting my daughter to eat salad. I felt that a salad would be the perfect food for me to work into her diet because in the salad I could include tomatoes, cucumbers, lettuce, and sometimes broccoli or cauliflower. If I put a dressing on it that she chose, I was getting closer to getting her to eat it altogether.  Specifically picking the vegetables that I chose to put in my salad was huge. This way I knew what she was going to be eating and if it had a yummy dressing of her choice on top of it, she would be more likely to eat the food in the bowl.
Along with picking specific vegetables to eat in her salad, I found some really nice fun feeding bowls from Nuby that I could put her salad in and make it easier for her to pick up with a fork as well.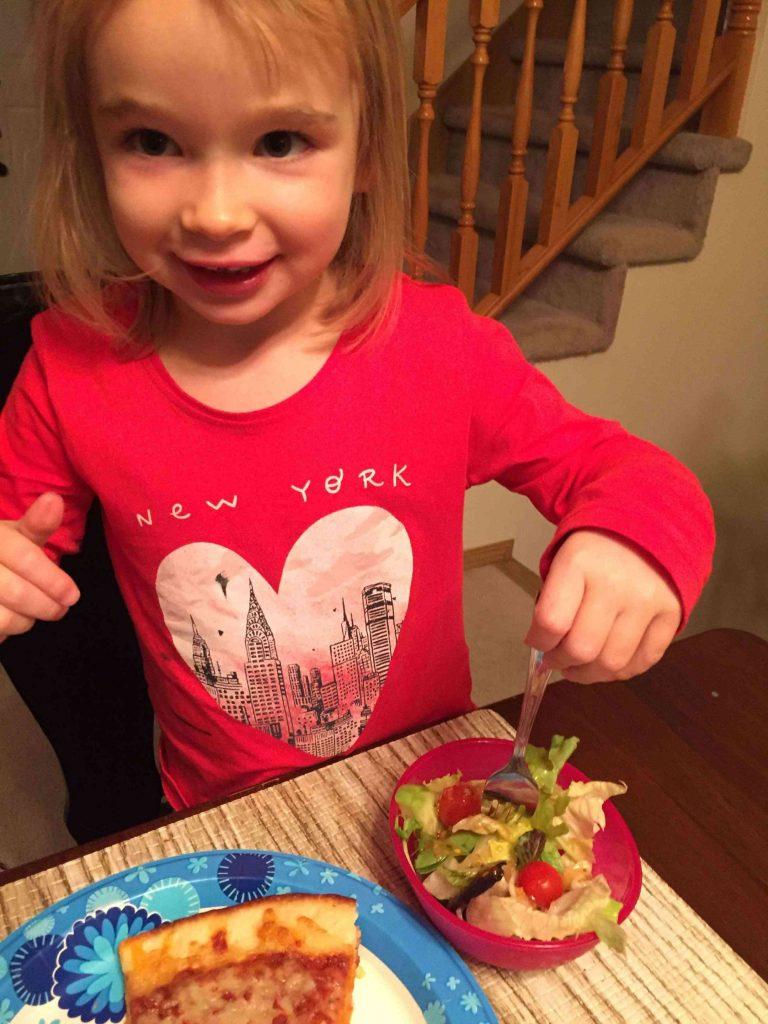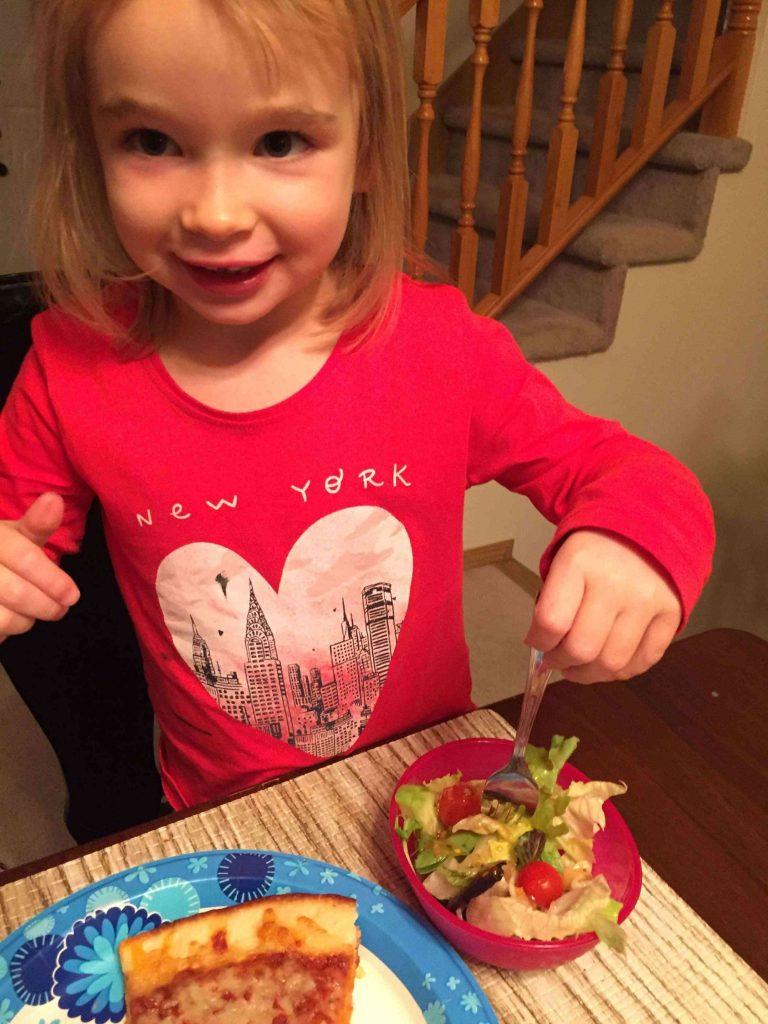 Nuby made a great little bowl called Fun Feeding Bowls and I swear they were specifically made for this! Being able to section out her food easily makes her happy and makes dinner time so much easier for me! Being 3 going on 14, she needs to feel independent so if she can get her bowls for her food and then use a fork to eat out of it just like mommy and daddy, it is perfect.  

Although I still have pizza on a plate here, the parenting win here is the salad in her salad bowl and she ate more of that than the pizza. I specifically chose a paper plate because I wanted to see if I put the food I would like her to eat more of in a colorful and fun bowl, would it make a difference in how much she ate?
The answer is yes, it totally did! She barely ate the pizza.
It's funny how little things like fun colored bowls or plates can make a huge difference in what your child will eat.
Hopefully after seeing some ideas about how to help get a toddler to eat salad, that you can take them back to your dinner table and find one that works for you.
Do you want to see more amazing baby products? Check out Nuby's sites:
[This is a sponsored post in exchange for an honest review. Please visit my Disclaimer page for more information.]