Every family stands out and has its own unique culture and dynamics. Each member plays an important role that can either contribute positively to the family or result in dysfunction. Family dynamics include the various ways in which family members relate to each other. It could be interaction, provision, support, love, and attention. However, these dynamics are known to have a direct and long-lasting impact on children, in good and bad ways.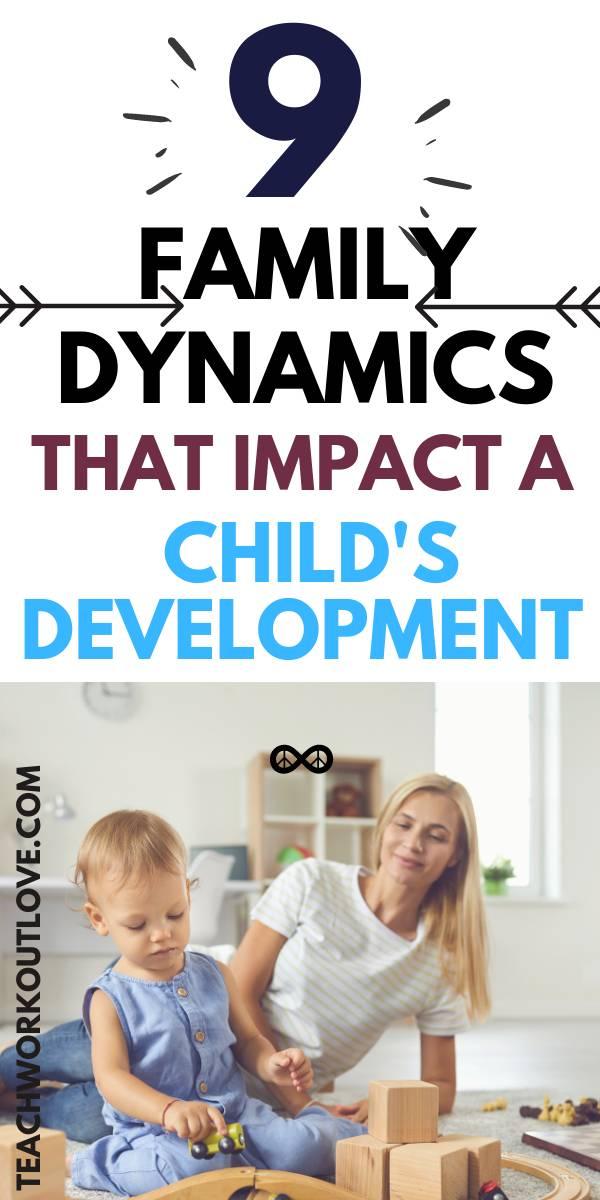 Overview
Family dynamics have a significant impact on a child's development. It lays the foundation of what children think, how they feel, what they believe, and the path they choose to take. Every childhood experience determines the kinds of choices an individual makes. Each family dynamic, whether healthy or unhealthy, explains why a person may be drawn to certain careers, personalities, or friendships. It also helps us understand why some kids get fearful or triggered while others develop toxic traits.
The types of family dynamics
A family's dynamic is usually formed by those involved in the family system. This may include both parents, the number of children, and any extended family. But there are several factors that can cause healthy or unhealthy family dynamics. It could be income issues, high-conflict relationships, cultural backgrounds, and more. Every type of family dynamic plays a role in shaping a child's personality, development, and outlook on life. Check them out below:
1. Two-parents vs single-parent home vs multi-generational household
A nuclear family structure consists of two parents and children. Both parents provide, protect, and ensure the wellbeing of the family. However, there are single-parent families where one parent cares for their children alone. We also have families where relatives such as uncles, aunties, or grandparents live with them. Then, we also have situations where grandparents are left with the task of raising their grandchildren.
2. Wealthy vs poor households
Wealthy families live in abundance and can provide most material possessions that children require. But households with little to no resources may struggle to afford necessities. Poor kids may develop low self-esteem and inferiority while wealthy kids may become entitled and egotistical. But factors such as religion, values, and parenting style helps children develop into healthy adults, regardless of their family's finances.
3. Conflict
Children are disturbed when their parents fight and they may react through fear, anger, sadness, or anxiety. Children from high-conflict homes tend to see quarreling as a way of life. Some may become aggressive and delinquent while others might end up as depressed and antisocial adults. Other forms of family conflict may include Parent-child conflict and sibling conflict. This dysfunctional family dynamic impacts children negatively and can be corrected by family therapists or social workers.
4. Religion, beliefs, and culture
Every family has its own culture which may have been passed down from past generations. It gives children a sense of who they are and helps to discover their identity. Culture determines what people eat, the clothes they wear, their languages, their social life, and their religion. A child's cultural beliefs may be influenced by parental beliefs, religious beliefs and practices, and environmental culture.
Indeed, it is critical to begin teaching your children about religion at a young age in order to safeguard them from negative influences. Religious leaders can be quite helpful if talking about religion at home is difficult. Learning from them might be a wonderful experience for your child on his or her spiritual path throughout life. Another option for learning about religion is to enroll in a children's ministry program, which makes the process more engaging and organized.
5. Emotional expression and communication
Children need to develop effective ways of managing their emotions. Social-emotional skills help them relate with others, work through negative emotions, and resolve interpersonal issues. Parents, teachers, or school social workers should help children recognize, understand, and manage their feelings. A healthy family dynamic is one where children are encouraged to express themselves emotionally. Tantrums or outbursts also need to be addressed properly rather than avoided.
6. Values
Values are important beliefs that influence everything a person does. They are moral codes that we live by, and they affect behaviors, attitudes, decisions, and relationships. Healthy morals and ethics for children include kindness, humility, courage, honesty, integrity, and compassion. Parents and guardians are responsible for instilling good values in their children so they won't imbibe negative morals from external forces. Good moral values in children help to build their character, learn right from wrong, think about others and determine their adult behavior.
7. Parenting style
Parenting style is an important part of family dynamics that affects child development. There are four main types of parenting, and each produces different child outcomes. Authoritarian parents are overly rigid, they punish children and barely listen to them. Authoritative parents also establish rules and guidelines but they are responsive and willing to listen to their kids. Permissive parents have little to no demands and they rarely discipline their children. Uninvolved parents are those who have no interest in their children's lives.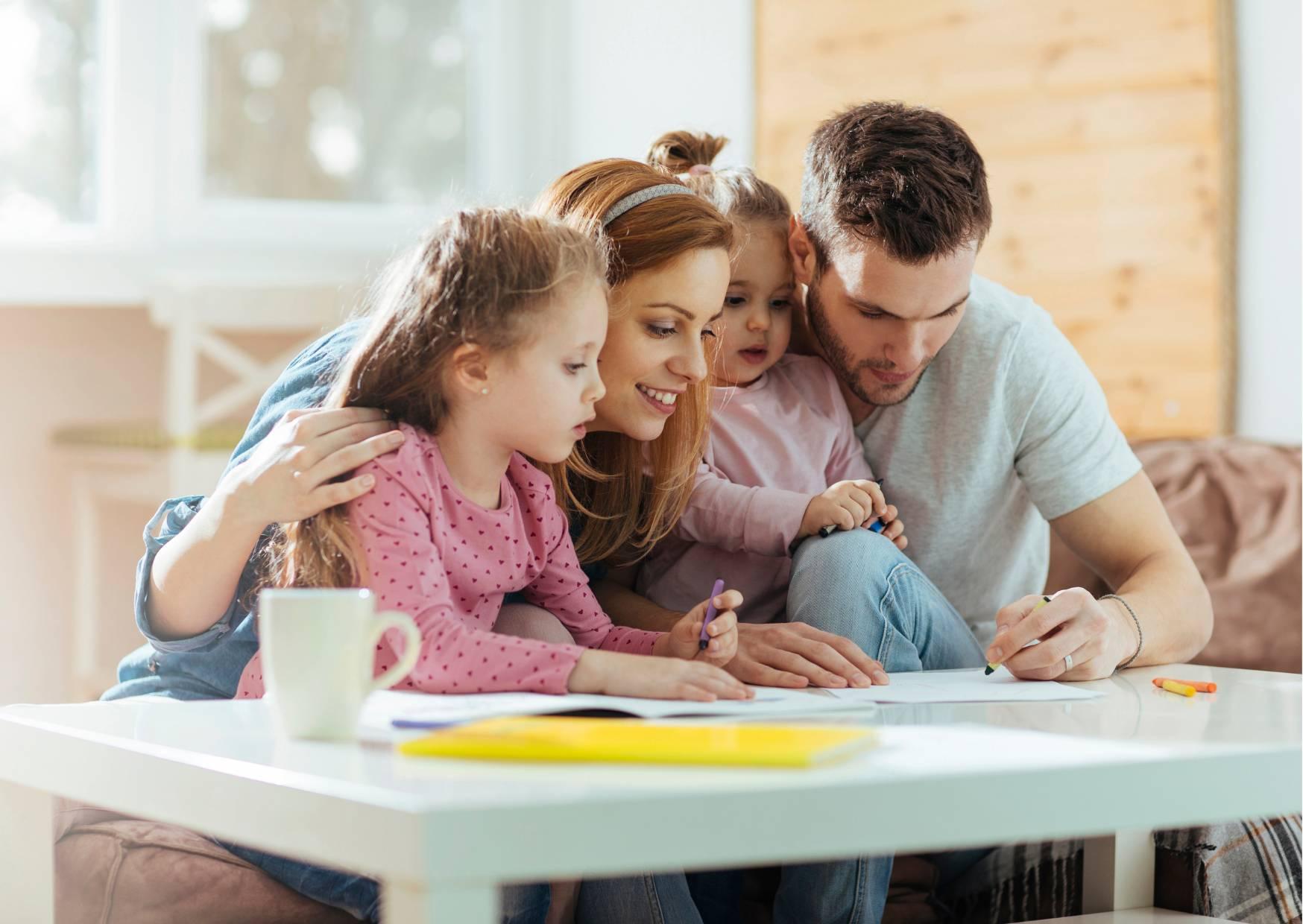 8.  Illness present in the family
Chronic illnesses, disabilities, and mental health conditions also impact family dynamics. Health is an important factor that influences children's outlook on life. When parents or a sibling has a chronic illness, children can become sad, anxious, rebellious, and reduce interest in education. Also, children who suffered severe injuries or were involved in ghastly accidents tend to develop emotional, behavioral, or psychological problems. Social workers help to support children and teens who are sick or disabled and those who have parents with chronic diseases.
9. Toxic environment
Children raised by toxic parents might grow up to become toxic adults. Domestic abuse, substance abuse, violence, and child molestation are bad for a child's development. All forms of abuse can have adverse effects on a child's self-esteem, development, and ability to function properly. Abuse goes way beyond family quarrels and conflicts. It can lead to childhood trauma where a person develops trust issues, behavioral problems, communication barriers, self-harming thoughts, and may even resort to violence.
Overall
Shifting societal trends and more diverse household structures means family dynamics and social issues are becoming increasingly complex. The number of trained professionals with the skills to address these issues will no doubt increase alongside the changing times. Those interested in this field should consider studying family dynamics through a human development and family studies program. Such a program would allow undergrads to pursue a variety of rewarding career opportunities from child life specialist, youth counselor, and social worker, among other roles.
This post contains affiliate links and I may receive a commission, at no additional cost to you, should you purchase through one of my links. Please see my disclosure for more information.