Being a mother is one of the greatest boons of life. But it is not without its own share of challenges. They say time almost flies when you have your little tyke in your life. The little cliched stories that you have heard earlier about motherhood all become a reality now.
Even though the day may seem to be unusually long sometimes, your little bundle of joy will turn 1 before you know. Undoubtedly, you will want your baby's 1st birthday to be special. After all, it is the first special occasion after she has come into your life. Naturally, you will want to remember it for a lifetime.
Here are some of the ways to make your baby's first birthday extra special. These will ensure that the baby, her parents and guests all enjoy a great day with least troubles and more fun. Take a look.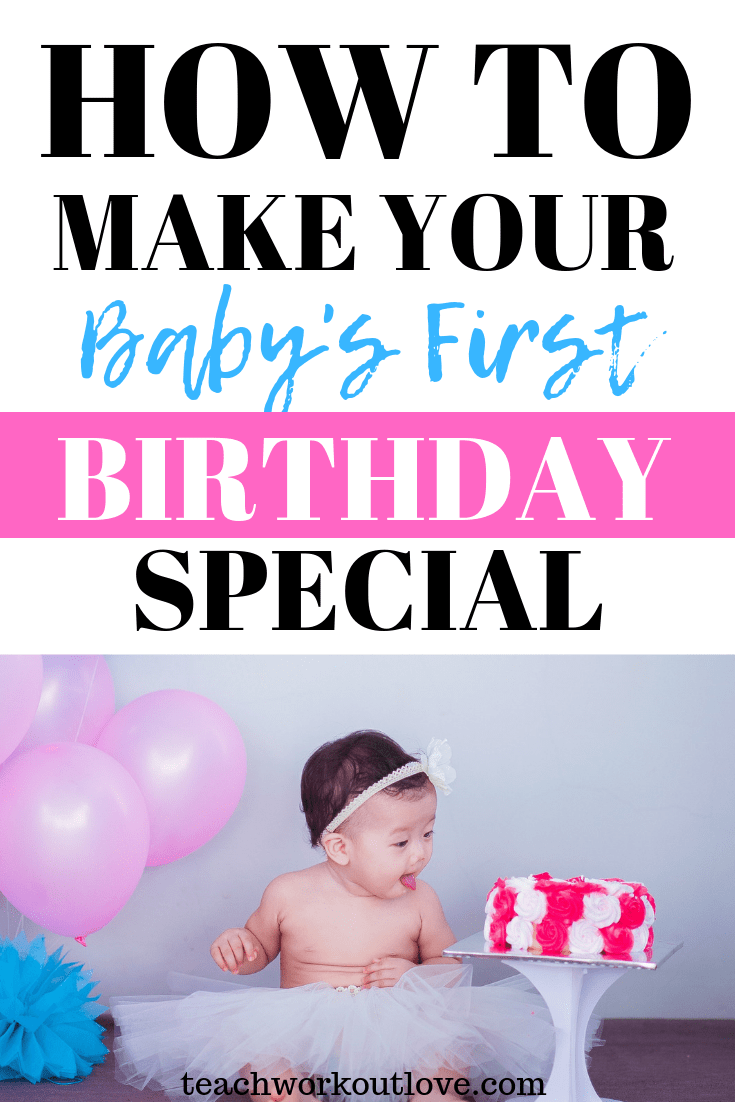 Celebrate a Year of Parenthood –
First birthdays are something that your kid will never remember. But it should not be forgotten, too, as one of the most cherished people of your life is turning one on this day. Moreover, the parents should also acknowledge the fact that they have completed and survived a year of parenthood on this day. It definitely calls for a celebration. So make it your day as much as that of your baby's.
Keep it Simple –
Many parents realize that it would not have been any less special for the little one if it were a simpler and smaller event instead of a huge party. Your baby can be irked by the presence of so many people and can end up crying all day. So many find a simple backyard barbecue or just a cake and ice cream party with close friends and family to be a bliss. It is equally special and memorable for their baby's 1st birthday. This generates splendid memories and your little one can be overwhelmed by the huge gathering.
Choose an Appropriate Time –
Your baby may still be taking the morning and afternoon naps when the first birthday emerges. If that happens you should plan the party around her nap times. Again, if there are baby guests, then you should confirm with the parents regarding their nap times. Remember that if one of them starts to cry all of them can follow that example and the entire party can be ruined. Again, see to it that the party remains brief. At this age a party that goes on for an hour is quite enough for the little one to take. That is why you should not go for the extra-longer parties.
Donate the Baby's Old Clothes and Toys –
Try to develop the habit of giving back to the society from an early age in your child. On her special day, your baby is bound to have many presents. Hence there won't be any dearth of clothes and toys for her. So you should make room for these by donating the less-frequently used clothes and toys to the underprivileged. This way your kid gets to learn the good trait of sharing. The little smiles that you bring to the lips of the less-privileged children will also make your day.
Party-proof the House –
By the time the baby turns 1, you may have baby-proofed the house already. The child-proof safety guests and cabinet locks are quite beneficial for protecting the child. You should also child-proof your new sofa or antique objects to prevent an upsetting and embarrassing accident. While hosting the party, you should survey the area a bit. You should remove all objects that come with sentimental value or are fragile. This way you will achieve some peace of mind for yourself and ensure more safety for the little ones.
Create a Video for Your Baby's First Birthday Celebration –
There is no better way to make your baby's first birthday special than a video. It is great for commemorating the occasion even years later. There is a plethora of apps available online that you can download for creating a video of your tyke. You can show her that when she grows up. You can add your own effects to these videos, nowadays, and thus can exercise full control over them. Or you can hire a professional videographer who will do the needful for making your baby's birthday extra special.
Wrapping up
The above are some of the major tips for making your child's 1st birthday memorable and special. These are suggested by experienced parents and professionals of reputed event company. They know exactly what works and what does not in order to make your little tyke's birthday a success.
[blockquote align="none" author=""]
This post contains affiliate links and I may receive a commission, at no additional cost to you, should you purchase through one of my links. Please
see my disclosure
for more information.
[/blockquote]