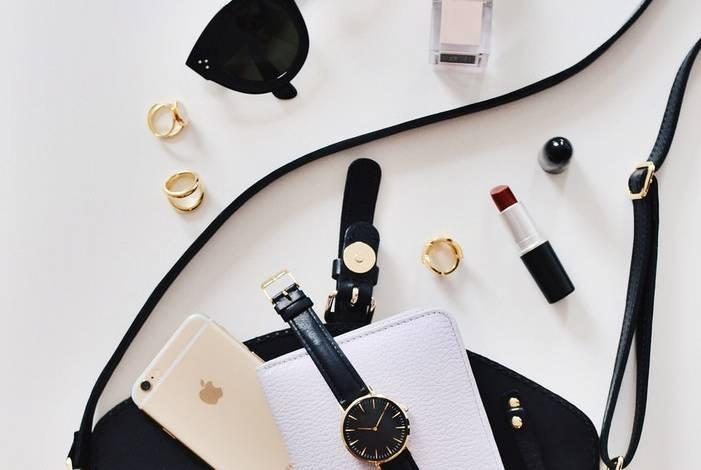 Shiny lips, defined eyes, a drop of perfume – and you are ready to capture the day. Every woman is aware that the physical appearance can build such confidence that no challenge would look unbeatable. And, for us women, cosmetic products are often that almighty weapon that helps us rule the day. Of course, I am not talking about too much makeup or makeup that makes you a completely different looking person from the person you really are. But for makeup that not only hides your imperfections and brings out the beauty of your face but is also casually natural and makes you feel secure and confident. So, here we go. 
For Shiny Lips
For shiny lips, you need the perfect shade of a non-sticky lip gloss. As lip glosses have made a comeback and overtook the top place of favorite lip products from the matte lipsticks, you must have one in your bag. Clear lip glosses are always an excellent idea as they make your lips shiny and upgrade the whole look instantly. But, if you want to add some color to the lips, you should opt for lip glosses with satin finishes. It will be like you have a lipstick and lip gloss in one tube.
What is even more awesome is that you can buy lip gloss online that has more shades in one tube and it is designed in a way that you can mix and choose which color you want. That would be a perfect solution as you will carry one tube in your makeup bag but have several different colors you can choose from depending on your mood and outfit. 
For Defined Lips
Bring your favorite lip liner always with you. If it is in neutral shade it would be even better. Your lips can be shiny, sure, but if they are not defined with a lip liner their plumpness won't be as effective. You can also apply lip liner and your regular lip balm to smooth the lines and your lips will look awesome even without lipstick or lip gloss.  
In fact, that is a favorite go-to and fast way of doing makeup to the lips of many women (myself as well) as it is easy, fast and looks very natural. Plus, it goes with any outfit and makeup. 
For Defined Eyes
For a casual eye look, you need mascara and eyeliner that will define your eyes and make them the focal point on your face. You can achieve the perfect natural look without the eyeliner too, only by using mascara that will make your lashes longer and thicker. The eyeliner can better define the eyes, but in thin lines rather than bold, dramatic strokes.  So, you must have mascara in the bag and if you and the effect of the cat eye look, then throw in eyeliner as well. 
For a Fresh Look
This one is simply a must! Why? Because it will help you look fresh all the time during the day. If you have an oily T-zone, a few dabs with the sponge will solve the issue. If you have smudges under the eyes, erase them using the powder. A pimple has appeared – cover it with the powder. And finally, your face is red, conceal the redness easily. 
Without a doubt, the compact powder is your friend, anytime, anywhere. You just need to make sure that you choose the right shade because it must be spot on and in line with your complexion. Therefore, pick one for the summer days and a different one for the winter days. 
A Drop of Perfume
Never leave your home with a bottle of your favorite perfume. It is scientifically proven that the scent you adore can uplift your spirit any time when you are feeling blue. Or it can stir up some memories connected with people and places and that particular fragrance you were wearing then.  Also, your favorite perfume can become your symbol that people will recognize you by it. You can pass by a place and people will know it is you which is one more way to attract people to you. 
Some Final Tips
Be always self-confident, optimistic and with a smile on your face. Because all the cosmetic products in the world can't make you beautiful if you are negative, grumpy and complaining. You need to shine bright so that your aura is sending positive vibes and only then you can feel beautiful. The top 5 products discussed above will make you even more confident and beautiful. When you align your beliefs and the way you express yourself to the world. Both physically and emotionally, you will see how easy is to communicate with people and broaden the horizons with new friends and love interests. 
This post contains affiliate links and I may receive a commission, at no additional cost to you, should you purchase through one of my links. Please see my disclosure for more information.