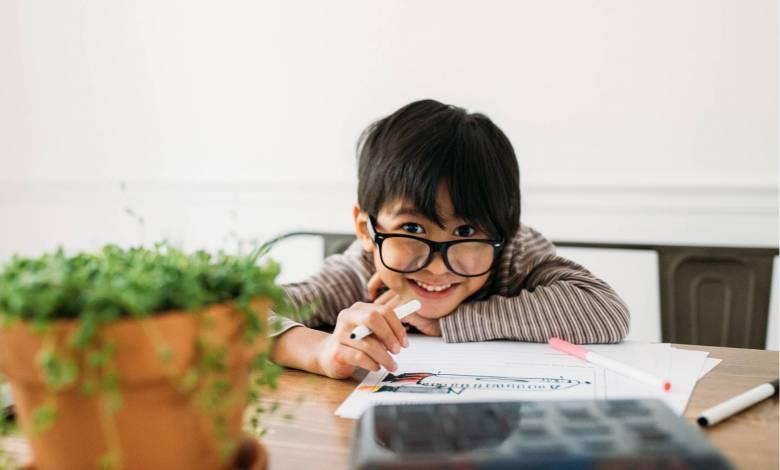 Societal, economic, and cultural shifts create a need for diverse education and learning approaches. What's more, globalization is increasing global interdependency. The creation of new knowledge and the obsoleteness of older knowledge is leading to new opportunities and changes in learning styles.
In today's time, everyone learns differently, where learning styles differ from one individual to another. There are numerous types, from verbal, logical, aural, visual, to physical techniques, but practical learning is most beneficial for students.
Can you imagine someone teaching you to drive and swim within the walls of a classroom? It's simply impossible. You have to get into the water to learn swimming and vice versa, get out on the road to learn driving. It's precisely the same for other fields and domains.
Students must be oriented towards practical knowledge at a young age than relying on bookish understanding. Some subjects are skill-based, while others are practice-oriented. Theoretical knowledge of skill-based courses needs to be supported by practice.
A practical way of learning typically includes study tours, laboratory experiments, assignments, and many others. Undeniably, practical learning contributes towards the holistic development of a student. The advantages of practical learning are unmatched, and attaining theoretical knowledge has no value until students can apply it practically.
Below, we'll discuss practical learning, its benefits, and the revolutionized educational system. Let's begin with an overview of the learning landscape and practical knowledge.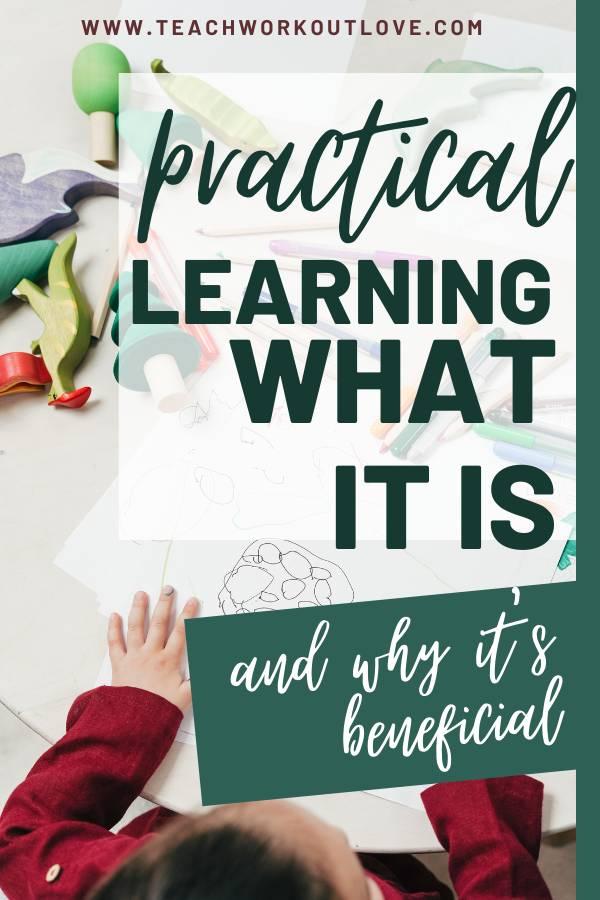 Transforming Educational Landscape
A rapidly growing domain that strives to transform and revolutionize the educational landscape is "curriculum and instruction," focusing on improving curriculum design and teaching practices. The curriculum and instruction specialists work in both schools and the corporate sector to improve learning methods. It ultimately leads to a well-educated population enjoying lucrative returns, higher career goals, and enhanced life outcomes.
Do you seek to set foot in the education sector and create meaningful classroom instruction programs? Do you want to serve in a thriving academic setting? If the answer to these questions is yes, pursuing online degrees will prove worthwhile. Online degrees with a focus on curriculum and instruction strategies will allow you to devise lesson plans that are interactive and engaging.
A curriculum specialist has the power to impact the overall educational system by creating newer and improved learning styles that drive innovation.
Overview of Practical Learning
As the name suggests, it's a practical way of learning concepts. It is a hands-on learning experience and eliminates dependency on books and theory. For instance, imagine someone teaching you to ride a bicycle or even playing cricket? Now consider all these activities being taught through a textbook but not practically. Do you think you can learn these activities via a book or even a projector?
If you want to learn these activities, the best option is to do them practically. Until and unless one doesn't perform the action, how can one learn to swim, ride or play cricket?
Practical learning interchangeably refers to experiential learning, which is more important than theoretical education. In simpler words, it is learning through doing things such as experimenting in laboratories or study tours.
Benefits Of Practical Learning
Over the past couple of years, the learning system has undergone an enormous metamorphosis where education has become more inclusive.
Don't you think that practical learning has a profound impact on students? Certainly, it improves their learning experiences. It's scientifically proven that practical learning enhances understanding of the theoretical concepts and helps students retain information for an extended period.
Growing research bodies demonstrate the benefits of moving beyond the traditional lecture-driven approaches to learning. The practical learning style puts students in the driver's seat through interactive technologies designed to engage learners and deepen their understanding. Beyond cognitive and academic benefits, experimental learning also offers socioemotional support.
1.   Practice leads to perfection
Experiential learning allows students to explore and understand theoretical concepts. Academic courses only explain the subject matter. But practical learning style encourages students to understand and work on experiments. Hence, self-learning is one of the best benefits of practical learning, leading to improved skills.
Beyond this, training and experimentation enhance your skills that cannot be acquired through academic books. Theoretical knowledge does impart proficiency and expertise to students. Still, it can never yield the kind of improved results that practical learning has the potential to deliver. For example, reading an engineering chapter won't help, but experiments will certainly improve engineering skills. Plus, practical learning allows the student to perfect themselves and their skills.
Moreover, practical learning allows students to apply their skills in a non-classroom setting. However, it's crucial to learn the theory of a subject or topic. But applying that theory to a real-life practical situation builds skills and expertise. It helps you employ your technical knowledge on the job and is also proven to improve critical thinking among students. The AACU states that practical learning enhances critical thinking and applying knowledge in complex situations.
2.   Creating deeper understanding
Practical education is more interactive than theoretical. Theoretical learning commonly employs professors who teach the subject through books that are not engaging and inviting. They also lack interactive exercises, which makes student lose their concentration.
On the contrary, practical learning is what students love as it gives them a chance to explore the concepts learned. The interactive exercises, practical experiments, and engaging sessions are essential features of practical education. They ensure full involvement from students, making them learn and understand more.
Isn't learning the fundamental purpose of education? Indeed, and what better way to enhance learning than practical education. Beyond this, it strengthens understanding and comprehension of a subject. There is no denying that theoretical learning utilizes textbooks and research papers. In comparison, experiential learning allows students to learn things firsthand.
3.   Powerful memory tool
One of the added benefits of practical learning is its powerful memory retaining capabilities. It's said and proven that students remember concepts better when they learn through experience. Hence, with good practice and experiments comes great experience and memory.
Let's take an example of driving a car; when you learn to drive and practice it well, you learn to drive better. Moreover, students reading theoretical courses or lessons tend to remember information for a shorter period. They try hard to memorize long paragraphs, theorems, and formulas but forget them during exams.
In contrast, when students learn through experiments, field trips, assignments, or even projects, they retain information for a longer duration. The reason is that in theoretical learning, our mind focuses on words, whereas, in experiential learning, our focus is on remembering actions, scenarios, and outcomes.
Final Thoughts
For these convincing reasons, practical learning is gaining popularity and transforming the education landscape. Education is significant to gaining new knowledge, and it's the key to developing a generation of capable and intellectual professionals. Hence, education is a perfect blend of theory-based concepts and practical learning. Nonetheless, knowledge has no value until put into practice.
This post contains affiliate links and I may receive a commission, at no additional cost to you, should you purchase through one of my links. Please see my disclosure for more information.