Our planet is really struggling right now and every individual needs to do their best in order to help Earth. Since kids use a lot of water on baths, tend to leave lights on and rip their clothes very quickly, it's important to teach kids to be environmentally friendly.
Luckily, teaching kids to be environmentally friendly is easy, even if you're a busy, working mother. And, learning about being green can be super fun for every kid as long as they have a good, caring and patient teacher like you!
So, turn eco-friendliness into a family hobby and show your little ones how you can protect our beloved planet together. 
Here are a few suggestions on how to teach kids to be environmentally friendly:
Save water and electricity
If your kids love to play in the water, make sure to let them enjoy their splashy time, but also explain the importance of saving water. Ask them to limit their waste and put showers in front of baths. Also, when you brush teeth and wash hands, remind them to turn off the faucet.
The same goes for saving electricity. Go around the house every time you're about to leave and start switching off lights and unplugging devices. Once a week, you can organize family game night or family park outings instead of watching TV or playing video games. 
Teaching about nature
You don't have to venture far in teaching your kids about nature—you can start in your own backyard. Encourage kids to help you with gardening or organize a little DIY project where you make bird feeders, birdbaths and insect hotels. Also, you can also include various outdoor activities on your vacations.
Visit Grand Canyon, Hawaii or rainforests of Peru and book short hikes and nature-watching trips. If you're too busy for a long vacation, a day at the beach or in your local park can give you plenty of opportunities to spot animals and learn how to protect their homes.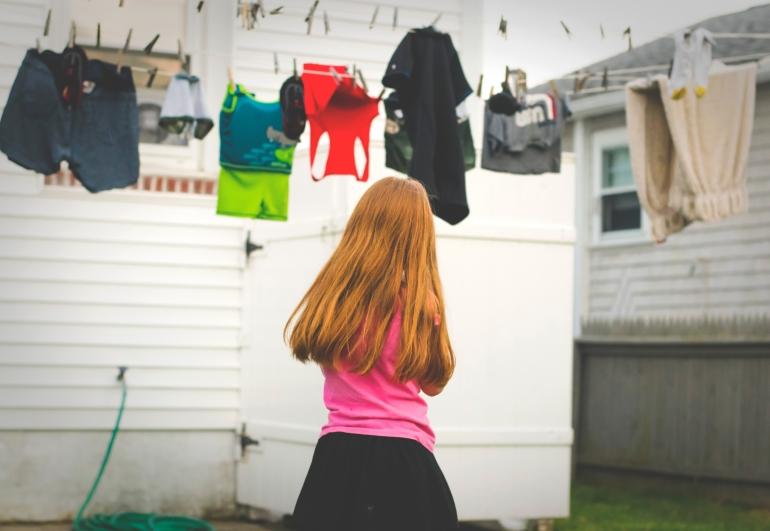 Reuse resources
Encouraging your kids to donate their old clothing and toys is a great way to teach them about reusing. Do your best to visit The Salvation Army or Goodwill once a month and donate to charity. You can also visit second-hand stores and explain that used items be useful too. Things you find can have a new life at your home and see many more years of use. 
Recycle like a boss
It's very easy to teach kids about recycling and its importance. Talk a little about landfills and all the trash you see during your walks. Try to explain what items you can recycle at home in order to prevent the garbage from covering your streets. Plastic containers and water bottles can usually be recycled in a very easy and quick way. Even the youngest of kids can sort their trash as soon as they learn the color-coding system your household or city uses. 
Teaching about eco-friendly products
Instead of contributing to pollution, try teaching your kid to choose natural and organic products. While little ones are still too young to spend money, it's never too early for some light education. For instance, instead of buying fertilizer for your garden, you can start producing humus that encourages your vegetable, fruit, lawn, and flowers to grow without harming the environment.
Older kids can help with other natural choices like food, decoration, and furniture. Bring them with you when buying your new furniture and explain why certain products without harmful chemicals are better for your family and the environment.
If you choose companies like the trusted carpet manufacturer Miss Amara, you can find natural-fiber or eco-friendly rugs and carpets that are super soft and beautiful. Allow kids to choose a pattern they like as long as the carpet is made of wool, hemp or jute. 
Ditch the car
While cars are very practical, especially for working parents, they create a lot of harmful gases and waste a lot of resources, so you can leave your vehicle at home from time to time and walk to your friend's house or bike to your local mall. With adult supervision, your kids can have a safe and relaxing trip that will be good for their health and the health of nature. 
Volunteer your time
If your local national park or playground organizes community service activities, make sure to join them with your kids. Even the youngest of kids can collect trash, rake leaves and help with easy chores.
This will teach them not only about how to take care of our collective spaces but also about giving their time to a good cause and being a valuable part of the community. Even if you're a busy working mom, you can set aside an hour during the weekend to volunteer with your kids. 
These easy lessons about eco-friendliness will not only reduce your utility bills and make the planet a healthier place but also help create good habits in your kids. Make sure to praise them on their efforts and explain how their actions make a big difference for all the animals, plants and other kids around the world.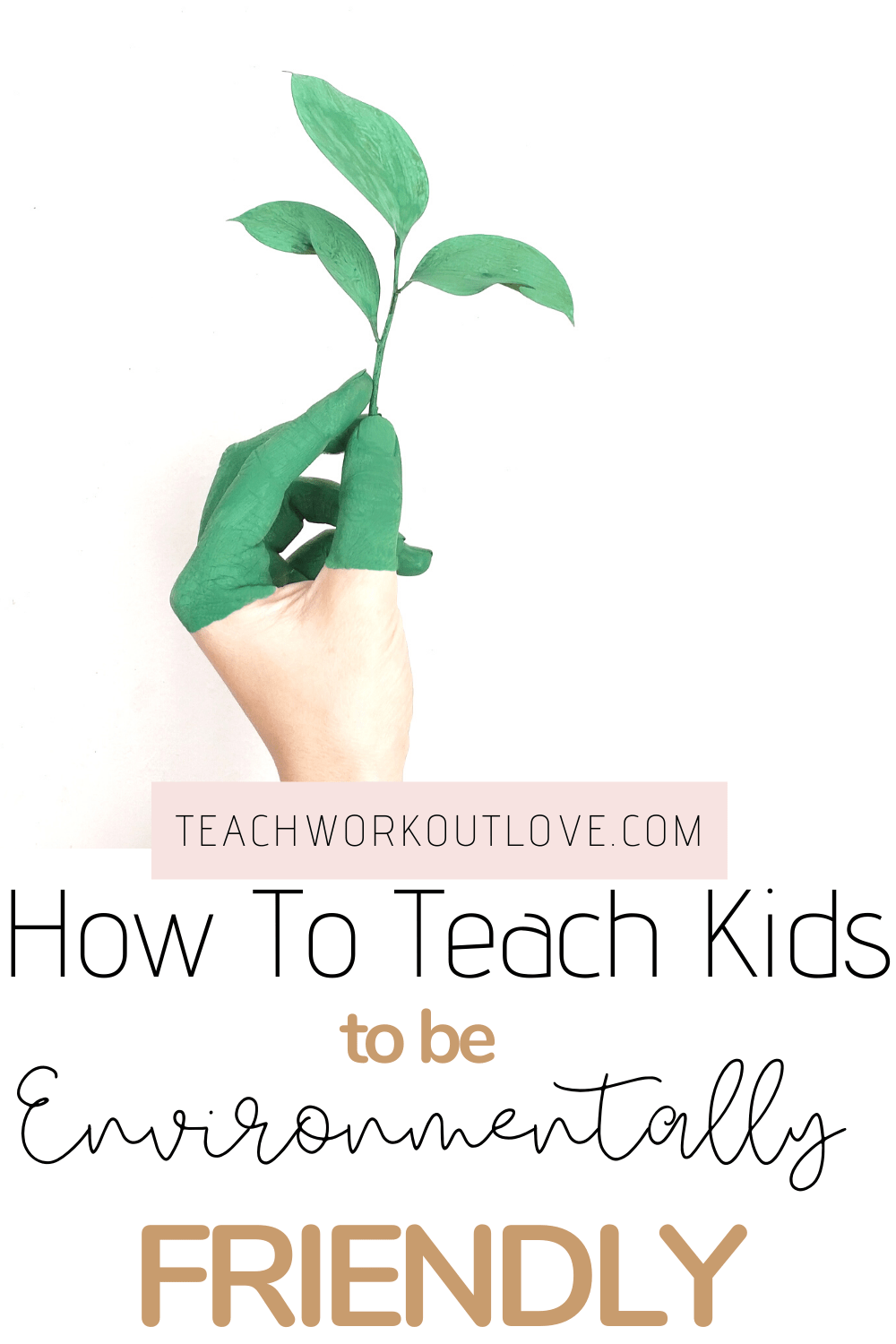 This post contains affiliate links and I may receive a commission, at no additional cost to you, should you purchase through one of my links. Please see my disclosure for more information.