The Halloween party is one of the most important events for any Halloween-loving individual. With all the spooky decorations, halloween shirts, scary movies, and pumpkin carving, it's hard to forget this annual tradition! However, if you're still in need of some tips on how to make your Halloween party the ultimate Halloween bash then keep reading!

Heads up
For Halloween, you want the guests to be as immersed in Halloween-land as possible. This means giving them a head's up about what they'll see when they get there and then setting the mood by playing spooky music or showing ghost-themed movies (check out hellhorror.com for some movie inspiration) before sending them off on their scary adventure. You can also have someone dress up in costume to welcome your friends into the party space.
Some Halloween props that are often used at Halloween parties include skeletons, ghosts, spiders, and cobwebs – so if you're fortunate enough to live near a craft store, or use an online equivalent, then these items should cost less than $50 total! Not only do Halloween decorations add spooky Halloween flair to your party, but they also serve as a great conversation starter for the guests.
Eat your heart out
Who doesn't love the smell of pumpkin spice cake baking in the oven? One thing everyone needs before they go trick-or-treating is good old fashioned food – so why not try hosting some friends over for dinner as well?! For dessert try spooky sweets that are just as delicious as they are creepy.
With all the different DIYs and scary movies on TV nowadays there's no shortage of Halloween activities that can keep everyone entertained until midnight! There are plenty of easy but fun games: dress up in Halloween costumes, set up a "zombie" obstacle course, or play a spooky board game like Monopoly. Whatever you do to get your Halloween party started, make sure that it's memorable!
Keep decorations, food options, drinks, activities, and candies as inexpensive as possible – this will help ensure you can afford more drinks and games without breaking the bank.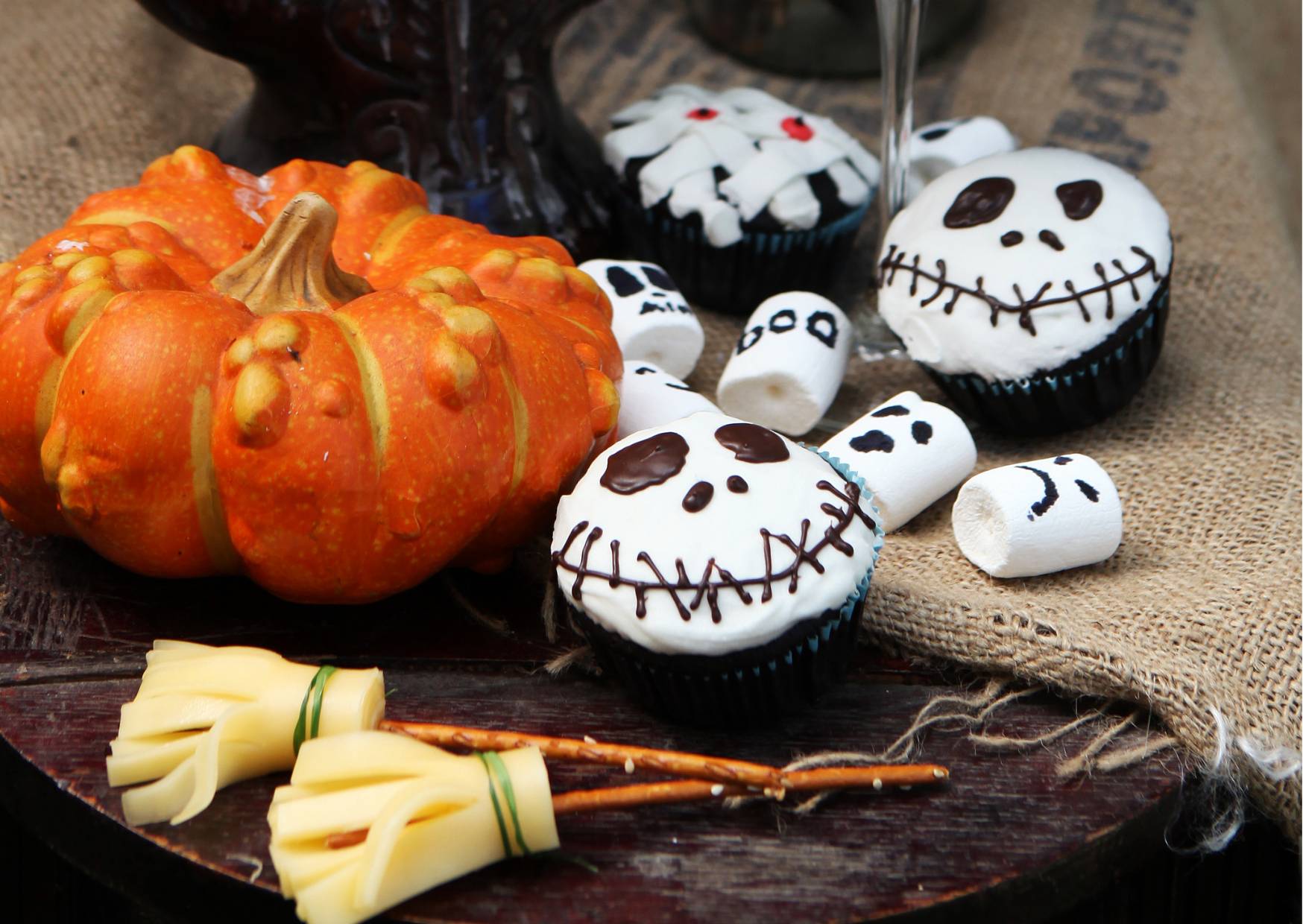 Bottoms up
With drinks in mind, you want the drinks at your party to be affordable so guests can enjoy themselves without breaking the bank. There are plenty of drinks out there with a spooky twist that will keep spirits (pun intended!) high while enjoying each other's company throughout the evening:
A blackberry Moscow mule is perfect for drinks before dinner or lunch. It's a spooky twist on the classic Moscow Mule but with blackberry juice and lime instead of ginger beer, which you can make in about five minutes at home!
A pumpkin spice latte is another popular option to add more Halloween flair to your party while keeping guests' thirst quenched (or should we say "ghoul" quenched?). A pumpkin spice latte usually contains coffee mixed with spices such as cinnamon, nutmeg, and allspice, cream flavoring, and sugar.
Spooky Halloween Punch is easy to make, just mix lemonade with fruit juices of your liking. Take a surgical glove, fill it with water, pop it in the freezer, and you have hand-shaped ice cubes which you can add to the punch bowl. Scary, right?!
This post contains affiliate links and I may receive a commission, at no additional cost to you, should you purchase through one of my links. Please see my disclosure for more information.