In life, there are always ways that you can try to better yourself, whether making subtle or sometimes larger changes. Whether it is in the way that you conduct yourself, the way that you live your life, or even how you treat the environment, we are all on a path of growth. By becoming a better person you will find that more opportunities come your way, that you are happier and that you are more content with your life. That is why we have put together some top tips to help improve yourself as a person that you can easily implement into your day to day life.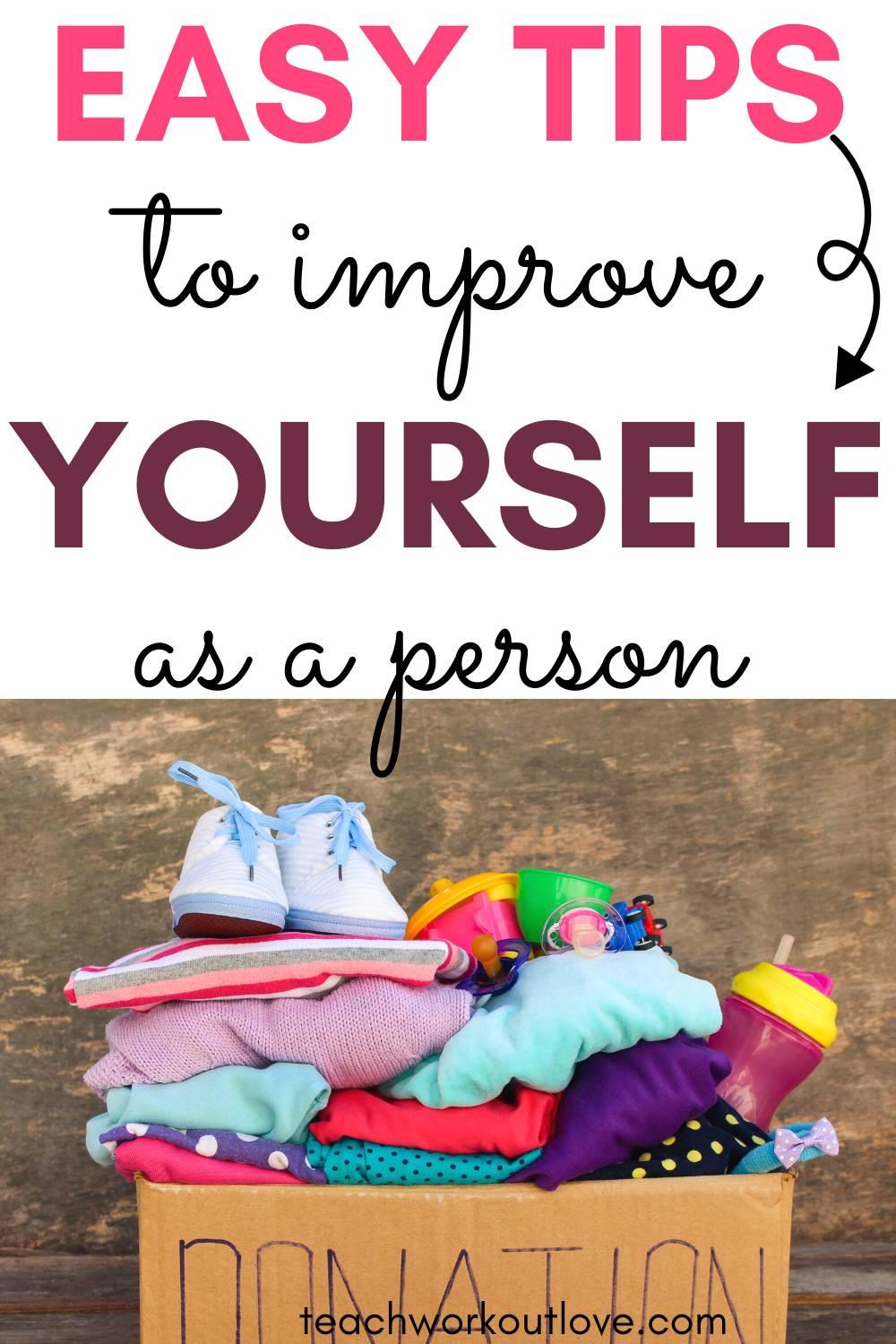 Look after the environment
We only get one planet earth and that is why it is so important that we take the best care of it that we possibly can. There are many things we can all be doing to improve on the way we treat the environment and while you might be doing some already, there could be some positive changes that you can make. You could look to do more recycling, add in solar panels or a solar roof, collect water in a water butt and try to mend things rather than chuck them away and replace them. These are all simple but can make a big difference.
Switch up your diet and exercise routine
If you are looking to improve yourself, then starting from within is the best way to go about it. Try to switch up your exercise routine – or get one going if you currently don't. Find a workout that you enjoy such as jogging, an exercise class, or cycling. When you do this, also try to eat healthily, so get plenty of fresh fruit and vegetables in your meals and drink at least eight glasses of water per day. You will feel so much better both physically and mentally when you do this.
Try to be more positive
It can be very easy to be a negative person – moaning about simple things that aren't even that big a deal. Perhaps your train is running five minutes late, or your hair isn't going right, no matter what it is, next time, before moaning, try to think of the positives. When you are happy and tell yourself happy thoughts then you will feel much better. Being negative doesn't make the situation better, doesn't rectify anything and just makes you more cross about things that are out of your control.
Donate some time to those less fortunate than you
Improve yourself by helping those less fortunate than you that need your help. Perhaps you could volunteer at a food bank? Or why not do something for charity such as a sponsored run? No matter what you choose, by dedicating your time this way you will become much more humble and grateful for what you have in life.
What are your thoughts on these top tips to improve yourself as a person? Let us know your thoughts in the comments below!
This post contains affiliate links and I may receive a commission, at no additional cost to you, should you purchase through one of my links. Please see my disclosure for more information.