Working mom life is tough ladies! We are always on the go, sleep is lacking, coffee is strong and we miss our kiddos. There are so many times we want to cry but we have to stay strong and keep going. We have compiled a list of tweets that show all the emotions of a working mom. We know you can totally relate!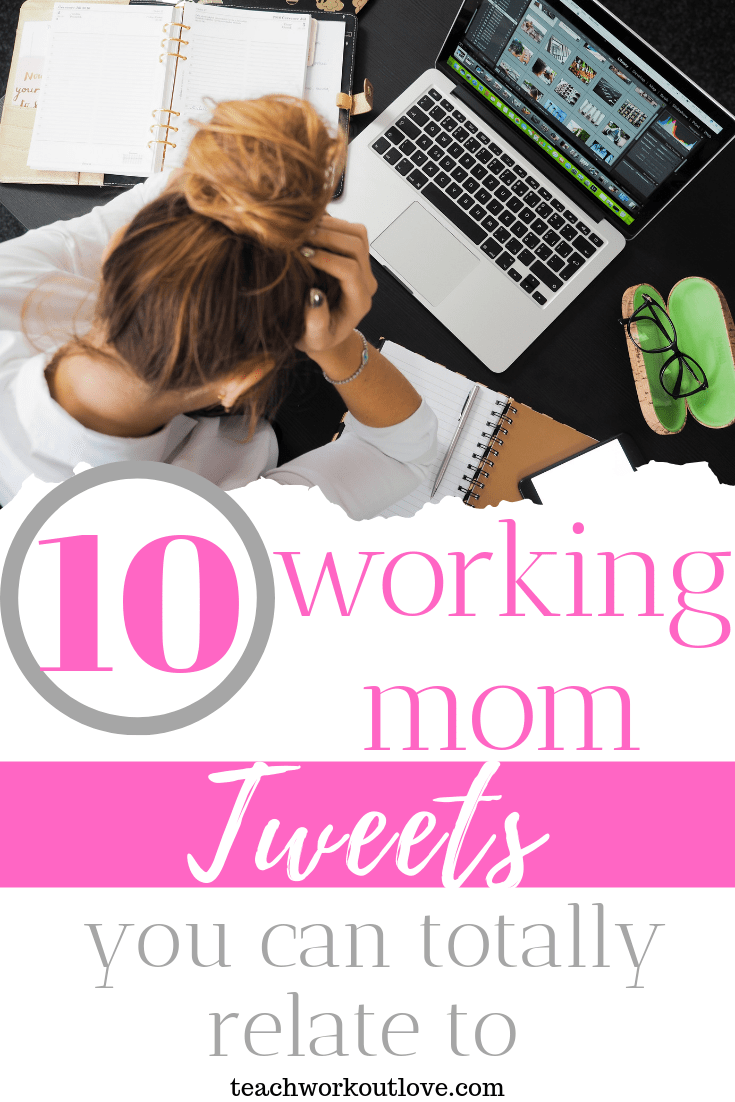 1. Don't like it? No one asked you!
A couple of my coworkers dislike my pumping schedule. One decided to get in my face about it today. My child is more important than either of you, ever. I get that I have a job, but being a Mother and feeding my child is a job too. #WorkingMom #normalizebreastfeeding #PumpingMom pic.twitter.com/LMMPqhKuPY

— Miquaela Denise (@MiqDault) June 21, 2019
2. We inspire our kids.
Bedtime Conversations

4 year old: "Mom, I want to be an Elsa doctor when I grow up."

Me: "What's that?"

4 year old: "A doctor that has powers and protects the whole hospital!"

❤❤❤ #WomenInMedicine #workingmom #kids #imagination

— Jazbeen Ahmad, MD (@Jazbeena) June 23, 2019
3. Busy doesn't cover it
Worked out at 0515, got the kids to summer camp and preschool, made my bus this morning, got to work on time, and am getting home before 1900 for the first time this week ?

Sometimes you have to celebrate the small victories #MomLife #WorkingMom pic.twitter.com/nXhL5pji85

— BeltwayMom (@beltway_mom) June 12, 2019
4. Tide Pen is our savior!
That moment when you're driving to work and notice your pants have a stain. You know it came from the baby somehow, but you're not sure how or when it happened #hotmessmom #workingmom #momthoughts #mamadama

— Mama Dama (@dama_montalvo) June 18, 2019
5. Time is not on our side.
if you see a woman driving erratically at 4:55pm you should just assume she's going to be late for daycare pick up and get out of her way. please. #workingmom

— Sarah Allan (@SarahElisabethA) June 22, 2019
6. Social life what?
Sometimes being a #workingmom is lonely. Yes, I have my coworkers I visit with every day, but my social life is non-existent. Besides socialize with other #danceparents, I don't make time to "got out" with others, often because I'm too tired.https://t.co/Kokdigns0J

— Jessica Foley (@ModernMomsLife) June 23, 2019
7. Wait until the proposal is done and then deliver!
My contractions just started and I got an email from BU's OSP that our NSF proposal has been submitted! I guess I can go deliver this baby now 🙂#newPI#WomenInSTEM #workingmom

— Dr. Sarah W. Davies (@DaviesswPhD) June 7, 2019
8. TV doesn't stop for heartburn
Nothing like a wicked case of pregnancy heartburn right before solo anchoring an hour-long newscast! Praying these antacids kick in ASAP ?? Have I mentioned how ready I am for the baby to get here?? ? #32weekspregnant #workingmom pic.twitter.com/Eo1QSCXtDy

— Kris Betts (@KrisB_KVUE) April 28, 2019
9. We feel ya mama!
I've had the time of my life with this little dreamboat for the past 16 weeks. Now I'm back on the air with @NBCDFW tonight. I'm ready to start sharing your stories again (send them my way!) but I know where my heart will be every day.? #momlife #workingmom #maternityleave pic.twitter.com/3ZFSUmzRAM

— Alice Barr (@AliceBarrNBC5) April 9, 2019
10. Thank you for understanding
I was (very late) picking son up from daycare. Instead of chastising me, she had packed him a homemade dinner for me to take so I would have one less thing to do after a long day. She is a #workingmom hero.

— Kelly Vaillancourt (@kmv79) March 19, 2019