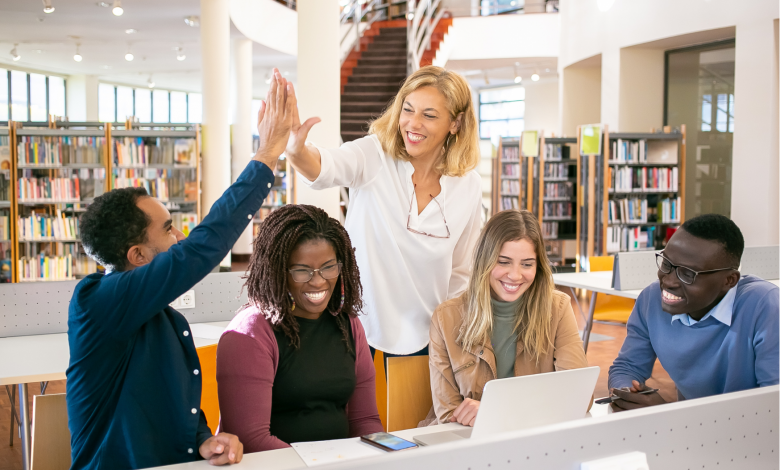 There's no question that effective school leadership is essential for student success. But what does it take to be an effective school leader? Here are twelve traits of successful school leaders. Do you have what it takes?

They have a vision and can articulate it
To be a successful school leader, one needs to see the possibilities in any situation. It is about having ideas and executing them, which means that if you are not prepared to act, you will never achieve anything. But this requires more than just optimism; it also calls for courage because sometimes these actions may mean upsetting or even losing people who are currently a part of your school community. Therefore, it is a leader's ability to have a vision and to be able to express it that will allow them to become a success.
They are willing to invest in personal growth and education
Great school leaders understand the importance of self-improvement and invest time and resources into learning and growing as a professional. They often continue their education and enroll in executive courses or seminars to update them on the latest educational technologies and practices. It allows them to remain informed of the significant developments in their field and be well-equipped to help their institution navigate these changes. You can continue your education as a school leader by enrolling in an Online Educational Administration Master of Science Degree.
They recognize and foster talent in others
The best way to encourage and motivate people is by recognizing their talents and using them to the full. School leaders are in a position of authority, and therefore they may see it as their responsibility to ensure that everything functions smoothly and according to plan. However, a school leader who doesn't give talented people a chance to shine is doing the school and themselves no favors.
They know how to deal with criticism
Being a school leader comes with great responsibility – everything they do or don't do is under scrutiny from somebody. Inevitably, somebody will criticize how they lead the school and their management style. Successful school leaders need to take criticism gracefully and incorporate errors into their learning.
They have the interests of the students at heart
A school leader without the best interests of their students at heart is not a school leader that will inspire trust or respect. They represent their school, and as such, they must make decisions in the best interest of the students under their care.
They are selfless
Being a school leader is all about putting others first. It is a trait that every effective school leader benefits the students with, as they can put their interests to one side to provide a better standard of education. They don't put themselves first, and they never take the easy road – if the going gets tough, it's the students who will benefit.
They have a strong work ethic
A school leader is responsible for setting the standard for hard work – so they must be the first one in, and they must be the last one out. They must be prepared to work long hours and always go above and beyond the call of duty.
They are good problem-solvers
The school leader needs to recognize problems and constantly implement solutions to improve student achievement. It doesn't take much to see problems within a school. Still, the important part is identifying why those problems are occurring and implementing a solution that will have a lasting impact on student learning.
They are strategic thinkers
The role of a principal is becoming more and more complex over time. It requires critical thinking, strong decision-making skills, and strategic leadership qualities. Influential school leaders can see beyond their own school's boundaries. They can identify a gap in the market and how their school can be the driving force to fill that gap. They can identify where changes need to occur within their school's community and how their school can lead the way in changing these systems.
They are open communicators
An effective school leader has no problem speaking up and speaking out. They can discuss their schools' past, present, and future with a large group without flinching. Their passion is infectious, and they can get all stakeholders on the same page. They can get parents excited about their child's education and staff excited about their next project.
They are great listeners
An effective school leader can listen in a way that is not passive. They can ask questions that will help them better understand the situation at hand and gain a new perspective on the situation. Effective school leader knows how to make their staff feel important. They know that school is the sum of its parts; without quality teachers, parents, and support staff, a school cannot be complete.
They are open to feedback
An effective school leader has no problem being part of a school improvement plan. They are aware that they don't have all the answers and that a great leader is always looking to grow their skill set. A great school leader is willing to have a key performance indicator set by the school board that helps them grow as a principal. They know that asking for feedback from their school community helps improve schools that much more.
Conclusion
In this blog post, we have shed light on some of the critical characteristics of great school leaders. Every leader will have their own unique set of strengths and weaknesses, but it is necessary to be aware of what makes a good leader work on developing these qualities yourself. What traits do you think are essential for school leaders? Let us know in the comments below.
This post contains affiliate links and I may receive a commission, at no additional cost to you, should you purchase through one of my links. Please see my disclosure for more information.