It's no secret that blogging is a great way to make money. But what you may not know is how it can also alleviate stress. Blogging has been shown to help with depression, anxiety, insomnia, and other mental health issues. It allows people the opportunity to express themselves in an open forum without fear of judgment or ridicule from others. Whether you're looking for something new or just want to take your mind off of things for a while, look down below for some simple tips on how blogging can relieve your stress today!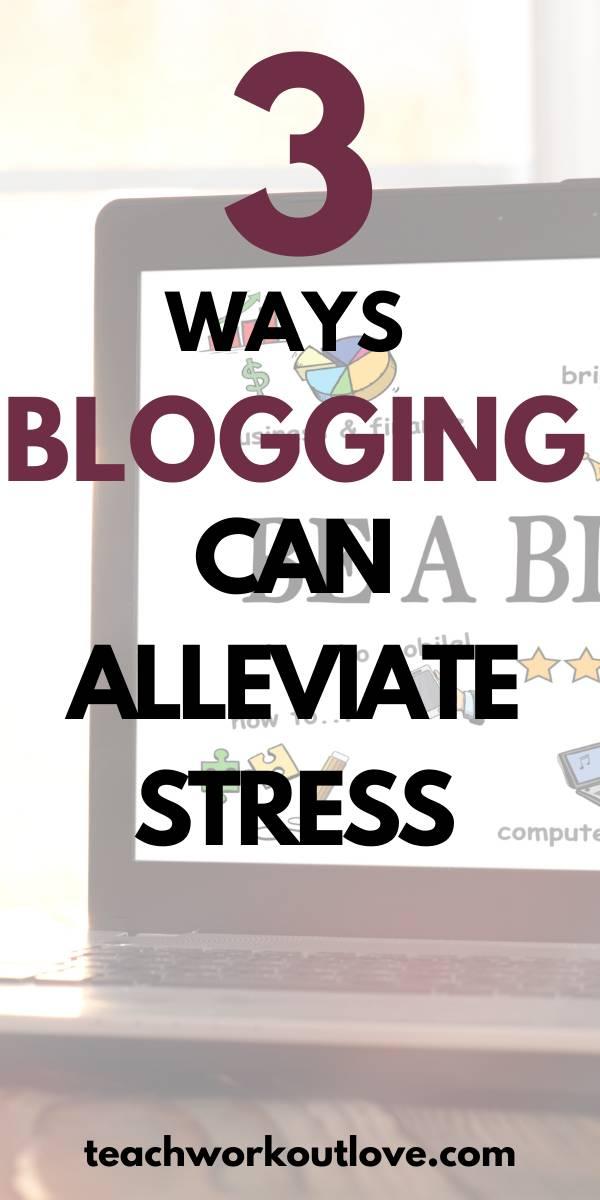 #1 Allows you to connect with other people
First off, blogging allows you to connect with other people. In addition to giving people a sense of control over their daily lives through blogging, it also provides them with a way to connect with others who share similar interests, making them feel less alone in their struggles. As well as being therapeutic for individuals dealing with mental illness, blogging has been shown to have benefits for physical health as well: studies show that those who blog regularly have lower levels of LDL cholesterol, which is the "bad" kind that clogs up arteries.
Everyone needs someone to talk to when they are feeling stressed out, so why not start blogging? It will really help you get your thoughts and feelings off your chest. Plus, it's a great way to connect with others! And if you've never tried before – don't worry; here are some easy tips for beginners on how to make money through blogging.
#2 Provides an outlet for your thoughts and emotions
Stress is an unavoidable part of life. No matter how many precautions you take, there will be too much to handle at some point in your life, and the stress will get to you. Blogging can help alleviate this stress by providing a creative release for pent-up emotions, thoughts, and feelings that might otherwise cause someone to suffer from anxiety or depression. Even if you aren't an artist, anyone can benefit from the cathartic effects of blogging.
Writing down your thoughts and feelings on a blog can also be very therapeutic because it allows you to get everything out in the open without worrying about how others might respond or judging what you have written – plus it gives people who are struggling with similar issues someone they know has gone through what they're going through.
#3 Creates a platform for you to share advice on topics that matter to you
Blogging is also an excellent way for anyone, including yourself, to share advice on important and relevant topics. If there's something about blogging that interests you or if there's a certain topic you feel like writing more in-depth – do it! All you need is a company like WebX360 to get your site up and running and you're good to go!
Blogging gives people the opportunity to create their own platform where they can speak out about what matters most to them without having someone else control what gets published. It might even help provide some much-needed closure from past experiences by giving those who have gone through similar things an outlet to talk about how they overcame their struggles. In addition, blog posts tend to be very visual, making them easy and fun to draw attention from readers worldwide.
In conclusion, blogging can help alleviate stress in many ways. It gives people the opportunity to express themselves, connect with others and share advice on topics that matter most to them without having someone else control what they say or how it is written. There are so many benefits of blogging – even for mental health! So why not give it a try?
This post contains affiliate links and I may receive a commission, at no additional cost to you, should you purchase through one of my links. Please see my disclosure for more information.