The Yuletide season is fast approaching and the Christmasy feels are totally in the air.  There go the Christmas songs, streets covered with glimmering Christmas lights and decorations, scattered Christmas markets which are more vibrant at night. People all around the corner digging for some Christmas presents.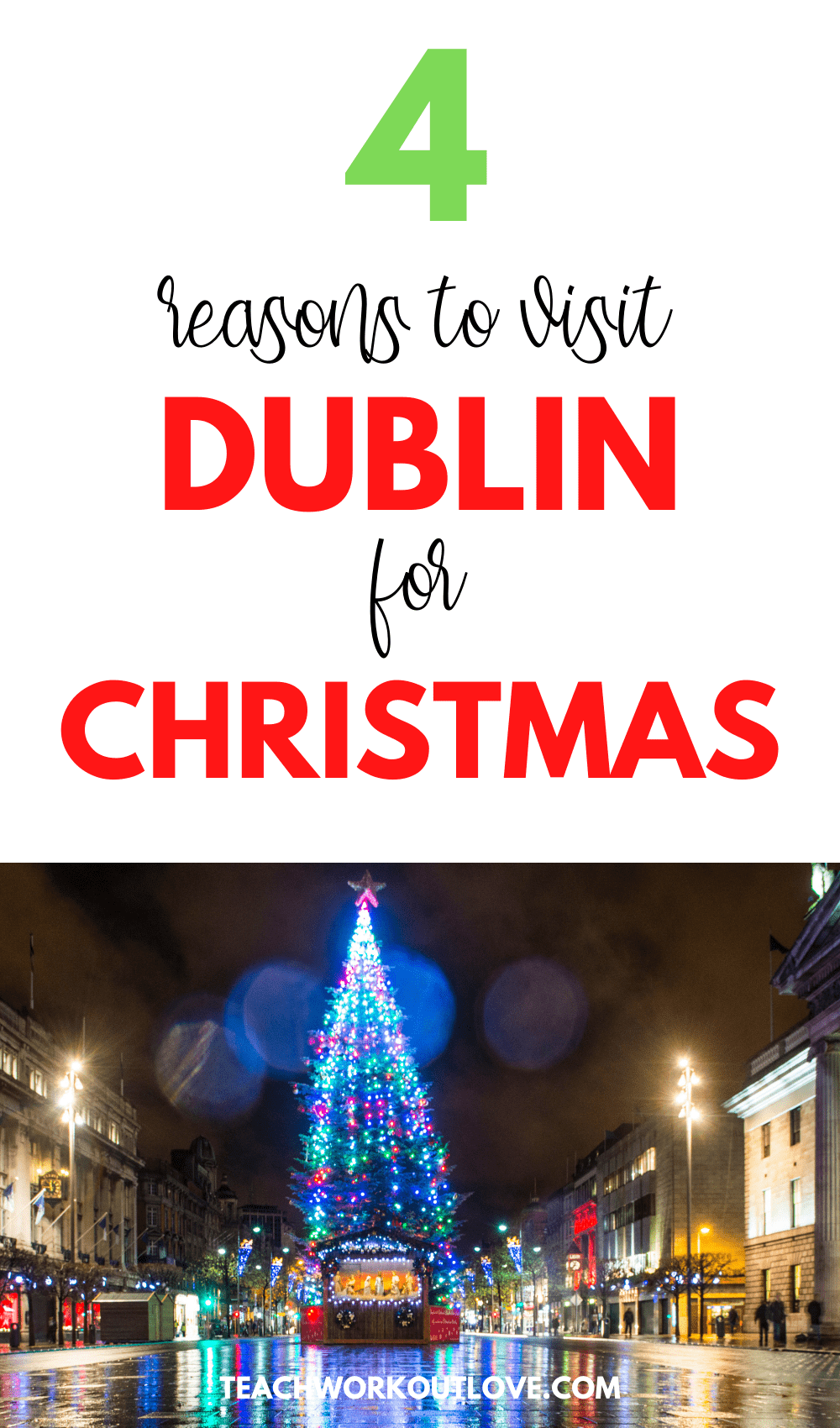 But when you talk about the most exciting and most whimsical season of the year, some places are certainly not just good but are totally excellent and all-out when welcoming and celebrating Christmas. One of those is none other the biggest Irish city, the shining and full of life place of Dublin. Which is undeniably considered as one of the finest places a person could spend his Christmas.
So, what makes Dublin one of the best of choices when it comes to spending Christmas? Figure it out down below as you continue scrolling and reading through the following pages.
1. Dine and shop at Dublin's Christmas Markets
A flashing line of Christmas markets from here and there are surely some of the best parts of the Yuletide season. This is probably the safest haven and the most amazing source of gifts you may want to send over to your family and friends. 
And if you're also a die-hard fan of Christmas markets, come visit Dublin and its fine variety of Christmas markets where you can find a variety of food [of course that couldn't be forgotten], handmade crafts, charming pieces of jewelry, toys, and even a play from the top Irish bands and/or artists and comedy acts. 
Find the list of Dublin's must-visit Christmas markets here: Christmas Markets In Dublin 2019 Guide: Are There Any Markets Worth Visiting?
2. Indulge yourself with Dublin's Christmas vibe and decors
You can say that Christmas is truly in the air especially when your eyes are being filled with an endless variety of Christmas decors wherever you turn your head to. 
In Dublin, whether you choose to stay in your serviced apartment in Ballsbridge, a luxurious stay in your Dublin city centre hotel room or enjoy house-sitting in your cosy apartment somewhere throughout Dublin, you can effortlessly feel the awesome and unparalleled Christmas atmosphere. 
And as you step out of your soft and comfy bed, and totally out of the four corners of your room, you'll be in total awe with the feeling you get just by seeing the Christmas decors surrounding the whole town. 
Well, that's what the city of Dublin is great for! Having said that, you may want to check out Grafton Street and its astounding Christmasy vibe. 
3. Experience Dublin's extraordinary pub life
This wonderful city is also known for its marvelous pub life which is best experienced at night. 
But aside from that, Dublin's pub life gets much better in Christmas season as it is joined by the glowing Christmas lights and shining tinsel.
Usually, on Christmas Eve, offices and establishments close earlier than usual and the employees and/or workers come to the pub of their choice to have some beer or lunch with either their co-workers, friends, or family. 
It's more like Dubliners go pub hopping but take note that Dublin bars also close early to give families some time to celebrate together in the comfort of their home. 
The newest tradition that's being practiced not only by the Dubliners but by most [if not all] of the Irish people is the "12 Pubs of Christmas". 
4. Be charmed by Dublin's charming Christmas lights
Aside from the extremely thrilling pub life, one of the many things you must look forward to when spending Christmas in Dublin are the charming Christmas lights that light up the place and give that absolute Christmas vibe. 
In fact, as early as the end of the month of November, the Grafton Street lights are switched on to ignite the Christmas in the hearts of not only the Dubliners but as well as the lovely tourists of this extraordinary city/.
There's also normally a special guest and many conducted family-based entertainment to spice up the event. 
Final say: 
And… that's a total wrap! You've finally found out the reasons why Dublin is one of the perfect places to spend Christmas on earth regardless if you're a Dubliner or a travel buff seeking for a new Christmas adventure. 
The next thing you would want to do is to book a flight to Dublin, pack up your things, enjoy your entire Dublin visit, and last but definitely, something you shouldn't forget is to share your travel experiences and/or stories with us! Okay? 
This post contains affiliate links and I may receive a commission, at no additional cost to you, should you purchase through one of my links. Please see my disclosure for more information.