If you're a busy mom, it's easy to take style and overall appearance for granted when working from home. After all, nobody else will see you personally aside from your family members, and all of them already think you're gorgeous even if you're in your bathrobe and slippers all day.
Although the idea of not caring about how you look in a work-from-home (or WFH) set-up may seem liberating at first, you owe it to yourself to look your best. Keep in mind that looking good boosts your confidence and mood. More importantly, your mind shifts to "work mode" when you wear an outfit somewhat closer to what you would usually wear in the office, helping you become more productive.
If you are worried that you have to go back wearing uncomfortable tight skirts and stilettos, know that there are plenty of ways to look stylish without sacrificing comfort. And even if you've got a pile of chores and errands to run, you won't need too much time to spruce your outfit up. Here are several tips to get you started: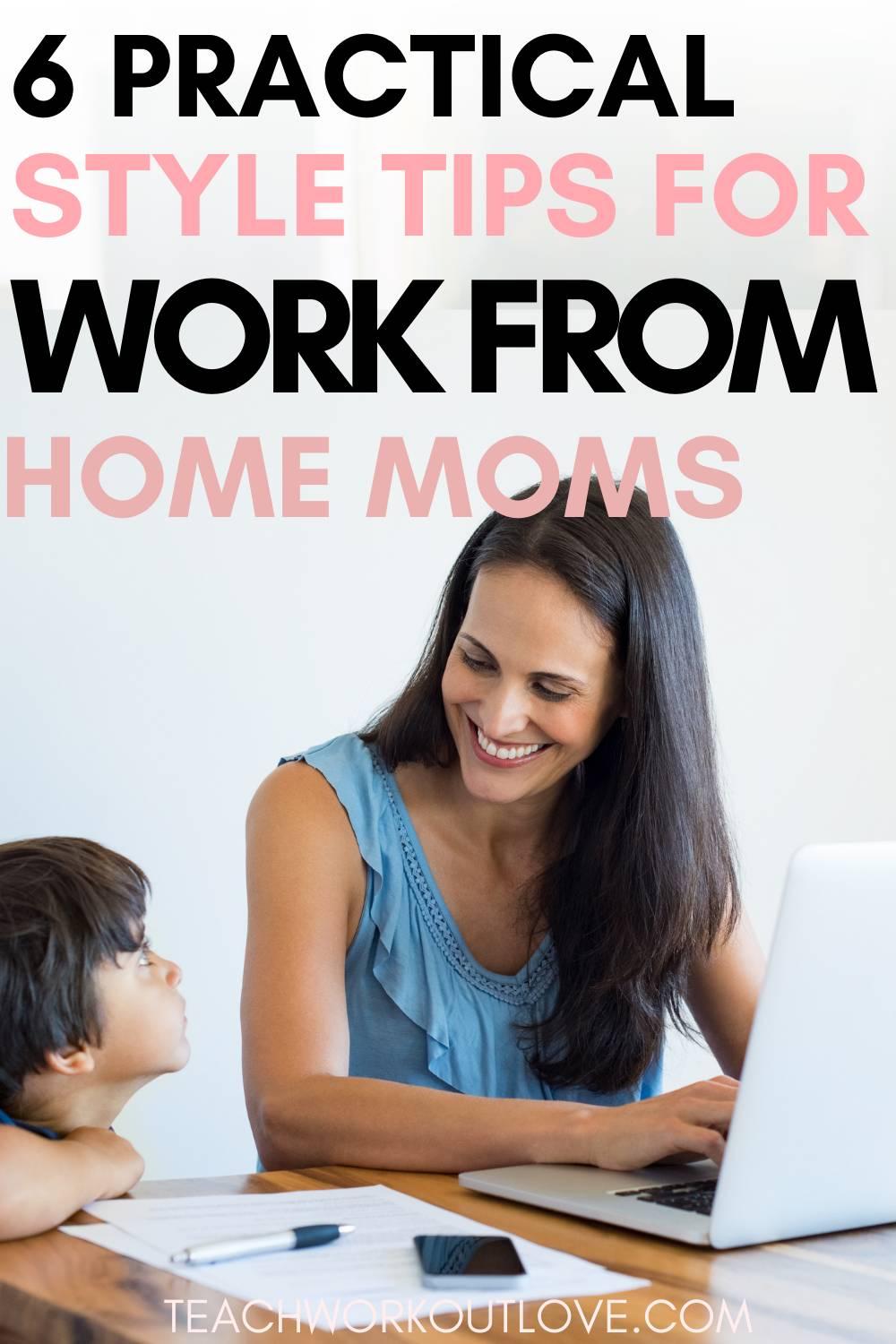 Opt for Dressy Leggings
Instead of limiting your bottoms to pajamas and sweatpants, you can look for stylish leggings as they offer both comfort and charm. Then, pair them with a tunic-length crisp button-down shirt or a cozy V-neck long sleeve sweater and matching ballet flats. Complete the look by letting your hair down and putting on light makeup. This simple outfit allows you to fulfill your work duties happily, attend virtual meetings confidently, and take care of the kids more comfortably.
Go for a Business Casual Look
For most WFH moms, wearing full-on boardroom attire is a bit impractical, even if you have several online meetings scheduled for the day. On days when you have to look your best, you can put on a pair of high-end jeans, a plain t-shirt, and a blazer. Accessorize by adding a chunky statement necklace so that you look put together without trying too hard.
Also, style your hair a little more than usual and pay extra attention while putting on your eye and lip makeup. When you're done with your virtual appointments, all you have to do is take your blazer off, and you'll be all ready for some bonding time with the kids.
Play with Colors
Colors influence your mood and behavior more than you know, which is why you should use them to your advantage. For instance, if you're trying to beat a deadline, you may want to try wearing clothes that come in warm hues like red, orange, or reddish purples. These types of colors keep your mind and body alert and can get your adrenaline pumping.
For a laid-back Friday, wearing outfits in cooler tones such as blues, greens, or blue-greens can make you feel more relaxed. A cool-toned outfit is perfect for those days when you're just wrapping up your work tasks for the week.
Experiment with Different Outfits
Because you don't have to worry about dress codes or your colleagues' opinions about your fashion sense, working from home is the best time to raid your closet and try mixing and matching different pieces. Go ahead and reconnect with your beloved vintage dress, or come up with outfit combinations you've never tried before.
The key is to find a healthy balance between comfort and style. With that in mind, you may want to start with clothing articles that not only look professional but are also made with stretchy, light, or soft materials.
Make Time for Makeup
Although you do not need heavy makeup when you work from home, you should not go for a barefaced look, either. Taking a few minutes to doll yourself up a bit in the morning can set the mood for the rest of your day and prepare you for the challenges ahead.
Again, your makeup doesn't have to be elaborate. You can simply apply a primer, beauty balm, blush, mascara, and lip gloss, and you're all set. What's important is that you embrace the idea that you deserve to look beautiful and that makeup is a way of celebrating your natural beauty. If you're still not used to having makeup on while at home, look for WFH makeup ideas online. This can help you hone your skills and have fun at the same time.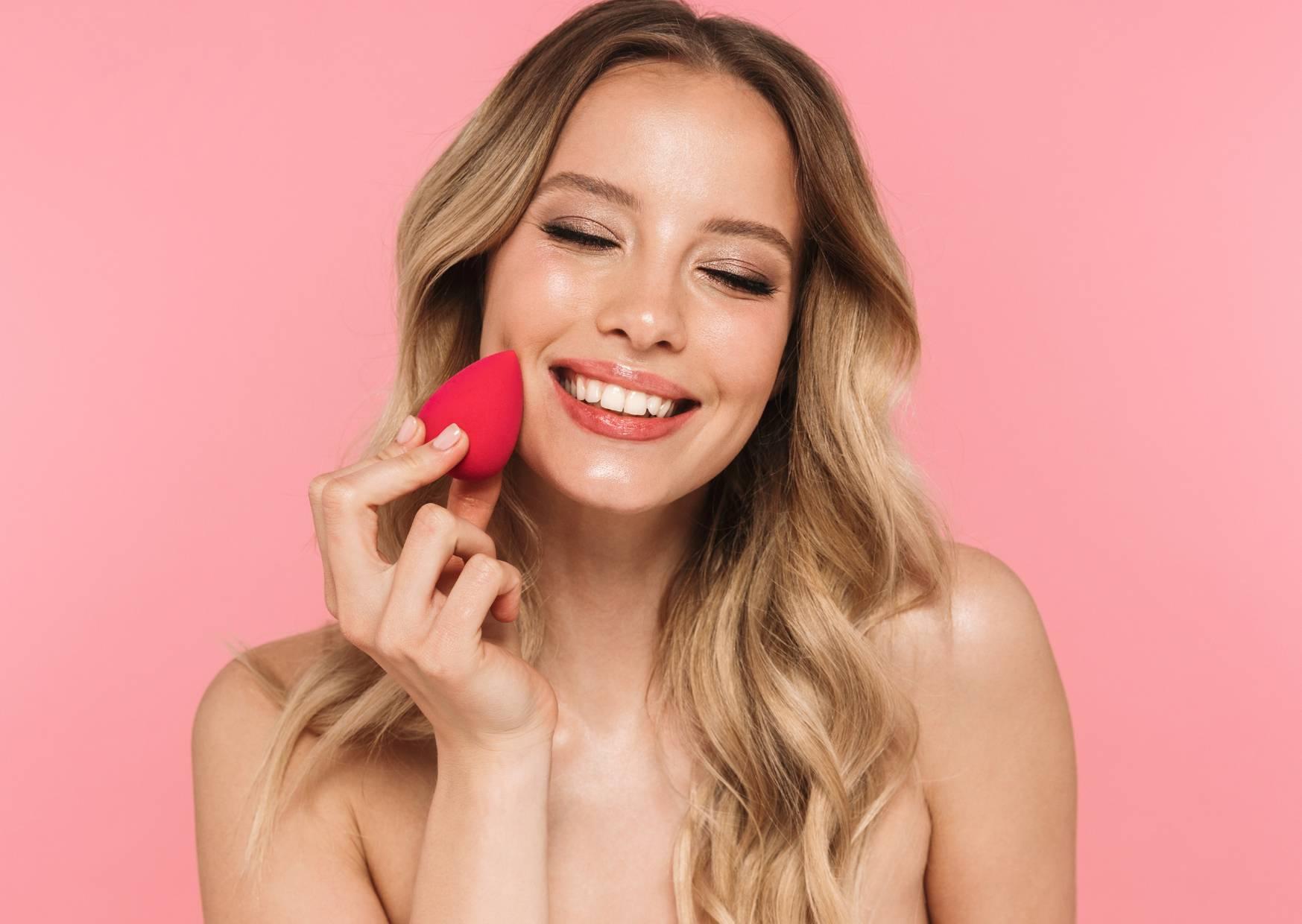 Get a Proper Haircut
It may sound like a cliché, but your hair is truly your crowning glory as it can make or break your overall appearance. That is why it is essential to not forget about your hair while dressing up for the day.
For starters, you should ditch the messy bun and visit a reputable hairdresser to get a proper haircut. Opt for a low-maintenance style to save precious time and energy. One such style you may want to consider is a layered bob, as it is both edgy and elegant. For a style that flatters most face shapes, you can go with a shoulder-length shag that you can scrunch with sea salt spray.
Overall
Your appearance affects your mood and productivity in more ways than you may realize. When you look like a professional, you think and act like one, too. That said, save your baggy clothes for the weekends, and follow the WFH style tips above. Remember: you owe it to yourself to look and feel good no matter where you happen to be working.
This post contains affiliate links and I may receive a commission, at no additional cost to you, should you purchase through one of my links. Please see my disclosure for more information.