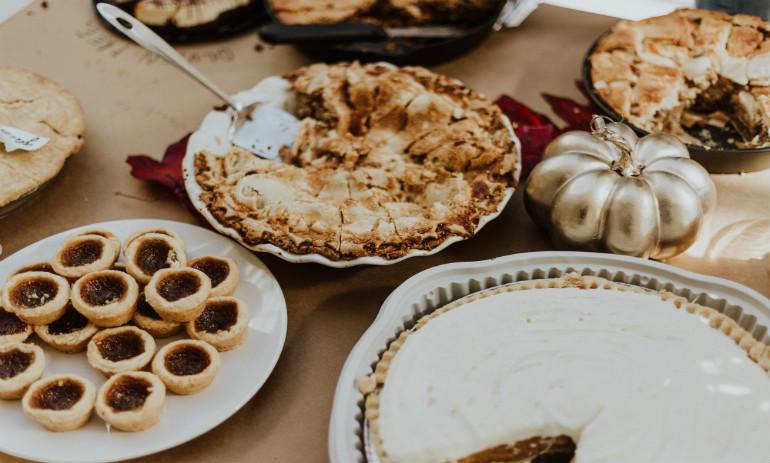 Turkey day is almost here! If you're feeling the pressure, pause and take a deep breath. You can pull off a successful Thanksgiving dinner with relatively little effort if you know a few tricks. So what are they? Check out the following nine tips and you'll be ready to go!

1. Prep as Much as Possible
It's difficult to enjoy the holidays if you're overwhelmed. Fortunately, you can cook up many of your dishes in advance, giving you time for other things. All you need to do on Thanksgiving day is pop your food in the oven.
For example, one easy recipe for mashed potatoes involves tossing everything in the slow cooker and forgetting about it. Cut up and rinse the four pounds of potatoes the day before to save time. 
2. Welcome Helping Hands
If you're training to become a chef, maybe you see the holiday season as a chance to show off your culinary skills. However, most people prefer all the help they can get when they're preparing a Thanksgiving meal.
Have your children set the table. Recruit older teens to keep toddlers out of trouble while you cook. If your guests offer to bring a potluck-style treat, give them the green light.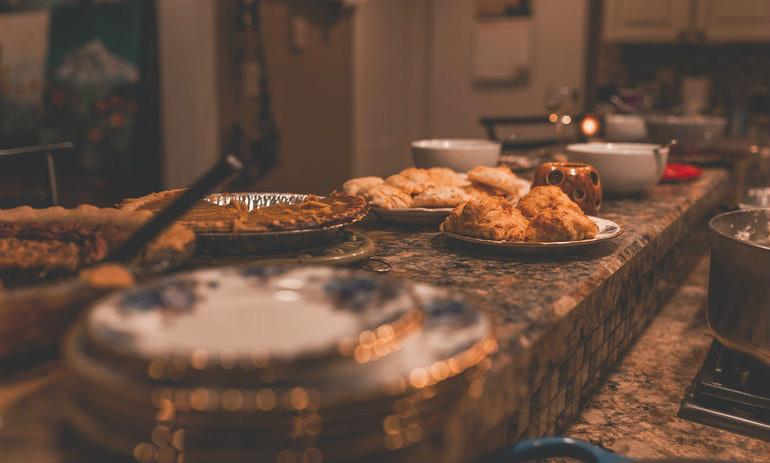 3. Plan an Inclusive Menu
Are you planning to host a crowd this Thanksgiving? When you send out invitations, include a spot where you ask guests to indicate dietary restrictions. The last thing you want is someone going home hungry!
Unless you're hosting a completely vegan or vegetarian feast, you're likely making a traditional turkey. Think beyond the oven and break out the grill! A preheated barbecue allows you to reach the ideal temperature in the deepest part of the bird. Plus, you get a nice char on the skin.
You don't necessarily have to serve turkey. Grill up a prime rib or some cauliflower steaks. Bake a lasagna. You can't go wrong with a vegan lentil shepherd's pie — it makes a great main or side dish. Likewise, maple-roasted Brussels sprouts and butternut squash please the gluten-free crowd.
If you're hosting an intimate family gathering, it's smart to respect special diets.
4. Pace Your Courses Perfectly
It looks stunning to set everything on the table at once — but you risk spilling Merlot if you're bumping elbows. Instead, take a tip from fine restaurants and pace your courses.
As guests arrive, tempt their palates with simple finger foods. A light soup or salad helps curb overindulging on the main course. Wait until 45 minutes after the entree to serve dessert.
And remember! You don't have to struggle with an overabundance of leftovers if you plan things out. Apply a few tips for portioning and you'll ensure a successful thanksgiving dinner.
5. Keep the Beverages Flowing
You don't have much time to socialize when you're continually refilling beverages. Make your life as a hostess easier by prepping an alcoholic and a non-alcoholic punch bowl. Make extra for refills throughout the festivities. It's much easier to replenish two large vessels than a passel of smaller ones.
Take time to plan out your drink pairings as well. For example, if you're serving seafood, you may want to provide drinks like mojitos, gimlets, American-style IPAs or a dark stout. These make a good pairing with crab and oysters, a small but important detail your guests will appreciate. Of course, you have other recipes that are festive and fitting for everyone.
For an easy non-alcoholic harvest punch, mix six cups of apple juice, two cups of white grape juice and a two-liter of ginger ale. Then chop up three small gala apples and toss them into the mix. 
6. Entertain the Little Ones
Plenty of parents let food grow cold while they field requests from their toddlers. Fortunately, many young children relish the novelty of playing with unfamiliar toys, even if they don't cost much.
Before the big day, head to your local dollar or discount store for some inexpensive coloring books and puzzles. Harried parents will bless your thoughtfulness as they enjoy a hot meal.
7. Simplify Your Cleanup Game
If you and guests pile dishes next to the sink, looking at the mess can trigger a headache. Instead, make a soaking station out of a clean trash can.
Fill it with water and detergent, and place your plates inside. The leftover food soaks off, but your sink stays clean — making it a snap to rinse and pop them in the dishwasher.
You can also cut down on cleanup by lining baking dishes with aluminum foil. Line your recycling bins with extra bags, too. As one gets full, another bag awaits.
8. Make Memories After the Big Feast
After everyone eats, do they retreat to the couch to watch football? If that's your tradition, why not place friendly wagers where you bet chores instead of cash? The losing team has to put away the dishes or take out the garbage.
Better yet, invent a more active tradition. Start a game of flag football in the backyard, or head to a local park for frisbee golf. If the weather is too frigid to head outdoors, break out the board games.
Wrap Things Up Perfectly
As the hostess, your guests look to you for cues to head home. You don't have to let out an exaggerated yawn to get your point across.
Instead, invest in individual serving containers, and head to the kitchen when the festivities start fizzling. Portion out leftovers and give them to guests. Most people will take the hint and begin pulling on their coats.
Create a Successful Thanksgiving Dinner With These Tips
You can throw the perfect Thanksgiving bash with the nine tips above. Needless to say, your guests will be grateful!
This post contains affiliate links and I may receive a commission, at no additional cost to you, should you purchase through one of my links. Please see my disclosure for more information.