Equestrian sports are grabbing the headlines among children and adults. Bonding with a horse is beneficial for both mental and physical health. That's why parents enroll their kids in riding classes at an early age. You can start by pleasure riding and end up partaking in horse shows.
Children find horse riding exciting while parents love their youngsters are doing sports. It's a great option to find new friends and improve your kid's well-being. So let's plunge into the nitty-gritty of horseback riding and why this activity is so advantageous for your little ones.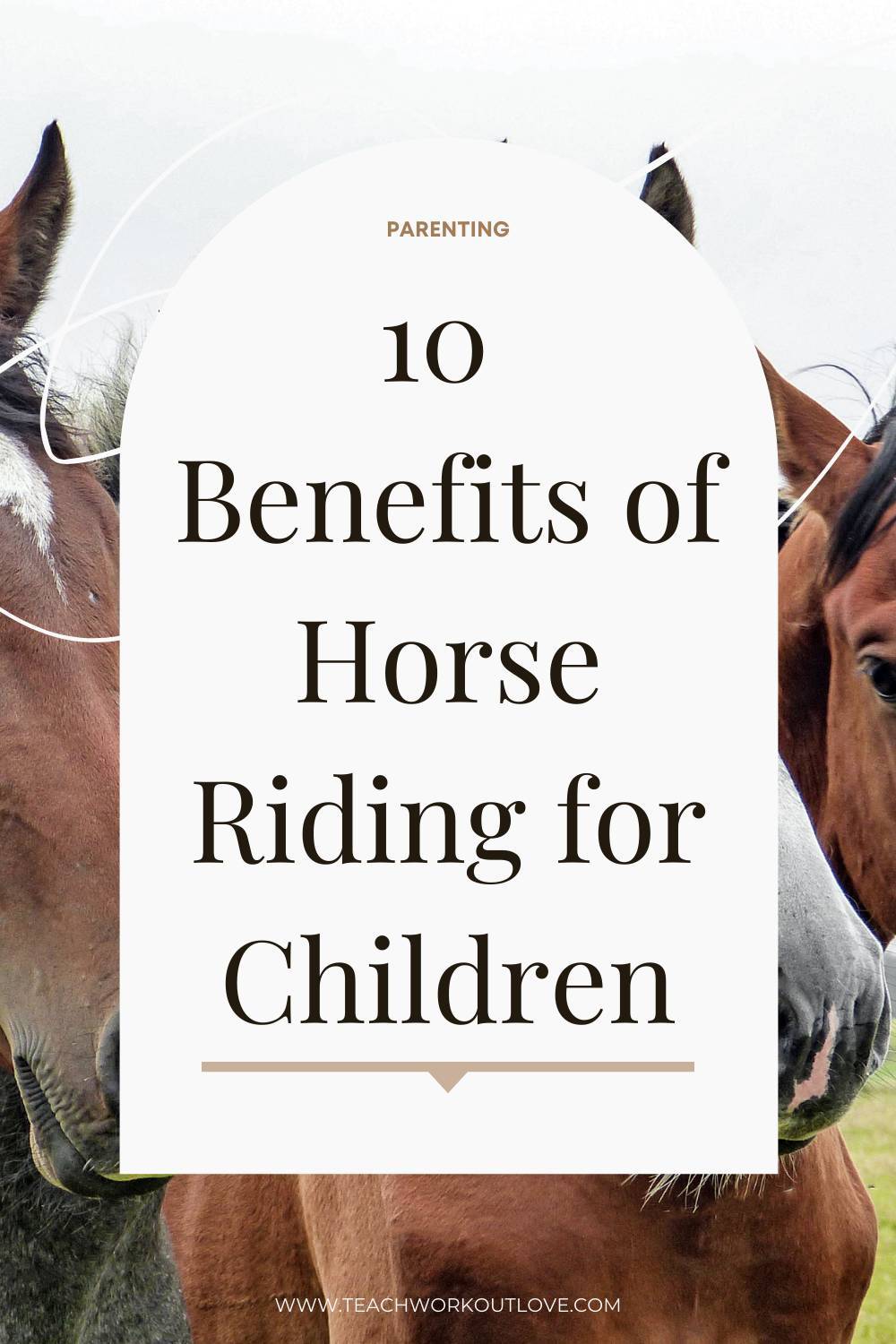 1. Physical Development
No doubt, sitting still in a saddle requires lots of training and effort. Even if your child is riding a horse at a slow pace, their muscles are engaged immensely. While sitting, your spine should be lined up with the horse's back. No slipping off is allowed, you should sit in the middle to keep the balance. And sitting straight promotes core strengthening.
Besides, horseback riding improves fine motor skills, which is essential for children. While kids are holding a saddle and reins, their grip is getting stronger. Riding a horse is beneficial as the entire body is involved, hence, it's working out. In addition, this activity also improves coordination and the cardiovascular system.
2. Emotional Development
Not only physical health takes advantage of horse riding but mental too. Spending time with a hooved pal is great for children. They're having fun, learning something new while creating a bond with a horse.
Riding an equine brings spellbinding emotions that children won't ever forget. It's a good way to unwind after a conventional school-homework routine. If you find the right companion for your child, he may keep your youngster in a good mood, improve their communication and self-confidence skills.
3. Memory Strengthening
Horse riding is an activity that requires a rookie rider to learn something new on a regular basis. Handling a hooved animal is not so easy. While children are having fun in a saddle, they're also broadening their horizons. This includes the body posture, moves, a set of commands to control the animal, etc.
More advanced riders should know all the nuts and bolts about horse riding equipment as well as tack gear. Those who want to take up horse shows should learn a set of movements to perform on a stage. Additionally, horse feeding and grooming should be considered. In short, horseback riding is an entire discipline with lots of stuff to be obtained.
4. Social Skill Development
One of the top-notch benefits of horse riding is social skill improvement. While taking classes, your child is riding with their peers who are fond of horses as well. That's a great chance to make new friends and share your riding experience. The children have a common ground to start a conversation and build a relationship.
Apart from like-minded fellows, your kid has the opportunity to communicate with a hooved companion. Horses are known for their ability to "understand" people's emotions. Equines can feel when a person is upset or upbeat and respond accordingly. Such animals are great for timid kids who need someone to tell their stories and secrets.
5. Learning Self-Discipline
Riding a horse requires both a rider and their companion to work together. Children learn to stay focused while in a saddle. The rider's moves have to be accurate and smooth to control the horse duly.
Therefore, this activity increases the child's patience and calmness. They should understand that everything comes with practice. And the process consumes loads of time and effort. Once your kid gets the hang of it, they will enjoy peaceful riding to the fullest.
6. Problem Solving
You can reach ideal performance only if you have a strong bond with your companion. A rider and a horse should learn how to trust each other to move in tandem. Thus, riding a horse can teach a child how to work in a team and handle various situations together.
Besides, horse-related experience may come in handy while coping with real-life obstacles. Kids learn how to cooperate with others and how to rely on their companions. This improves critical thinking and the ability to withstand stressful situations.
7. Self-Confidence Boosting
With the kid's riding experience, self-confidence is growing up. Thus, it's important to praise your little riders when they accomplish even a wee step forward. Some kids may find it difficult to bond with a new companion. That's why it's important to support your child on their way to building trustful relationships with their hooved pal.
When the kid feels the progress, it will level up their confidence immensely. And this feeling can encourage them to go ahead and do something more significant and complicated. As a result, your youngster has the opportunity to develop leadership skills at an early age.
Moreover, riding a horse may be a game-changer for those children who are feeling uncomfortable among their peers at school. If they need a place to start from scratch where no one will judge them – a horse stable is the ideal one.
8. Screen-Time Alternative
It goes without saying that modern kids are obsessed with social media and video games. Parents may find it difficult to find an alternative pastime that can draw the children's attention. But we've found one – it's horseback riding!
This activity is especially good for youngsters who have never hopped on the saddle before. A horse is a real creature that has its own personality and temperament. Bonding with a hooved fellow is something magical and extraordinary.
The main thing is to give this idea in a proper way. You can tell your child how cool it may be if they ride a huge horse instead of a small bike as others do. And they can brag about a pet steed that is quite different from a common dog or a cat.
9. Taking Care of Animals
Another substantial benefit of horse riding is learning how to take care of four-legged animals. Apart from classes, riding lessons can provide your children with extra services. They can learn how to shower their horse and brush it. As well as how to feed and water their companion.
Such lessons teach kids how to be kind and tolerant of the world around us. And that we don't need to leave a person in need. Soon after, such behavior kids may impose on the relationship with their dearest and nearest.
10. Equine Therapy
As we can see, riding a horse can be beneficial for kids. That's why there are therapeutic sessions developed for children with special needs. Such lessons with a horse engaged are called Hippotherapy.
Hippotherapy has a wide range of applications. It's used to improve impaired body function, walking movement with fewer energy requirements. Besides, the therapy has a great impact on emotional well-being. It can help to deal with aggressive behavior or anxiety. An array of equine therapies is developed that is aimed at specific goals.
In the Nutshell
Children and horses can be great friends to have fun together. The benefits of horse riding that are mentioned above show that it's worth trying. Your little riders can learn new things and develop their skills. Check how your child is feeling in a saddle. Perhaps these little steps will lead to great outcomes.
This post contains affiliate links and I may receive a commission, at no additional cost to you, should you purchase through one of my links. Please see my disclosure for more information.