Christmas is not only a festival of cultural celebration. But it is also a festival of loving and giving gifts to your loved ones. People all over the world send gifts to their loved ones which include chocolates, flowers, cakes, fashion accessories, greeting cards, and many more things. To decorate your gift package full of uniqueness you need an item. Here is where the printable Christmas gift tags come into action.
With the help of printable Christmas gift tags, you can turn your simple gift into a unique and attractive one. You can get a head start on holiday gift wrapping by upgrading a Christmas gift-giving and decor with the printable Christmas tags.
Christmas is just around and the corner and one would love to celebrate Christmas with friends and family. It is the best time for gifting your loved ones with beautiful gifts. You can use beautiful printable Christmas gift tags to make the gift more memorable and unique. As Christmas is at the corner so we have spent a couple of days designing mesmerizing printable Christmas gift tags of different designs and customs. If you're looking for an affordable way to decorate and provide a unique touch to your Christmas gifts then you can use free printable Christmas gift tags. It will look nice with any kind of wrapping paper.
There are different colorful Christmas gift tags which you can find even for an elegant design you can find black and white printable gift tags.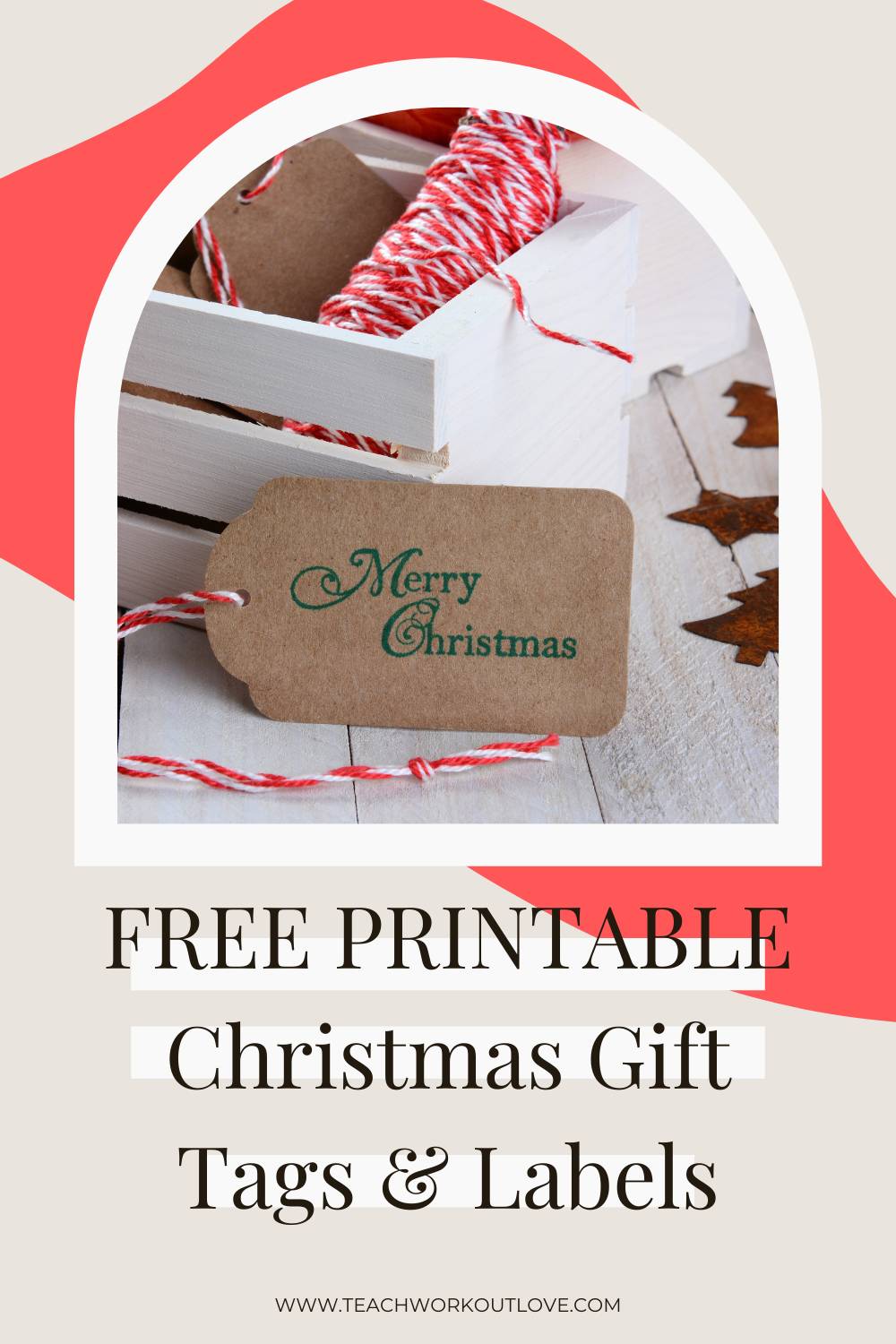 Steps to use the Christmas gift tags
As these are printable and free so you can straightaway download them to your computer and print them-
Download the desired printable Christmas tag of your choice.
Then you can print it out straight away at your home.
You can cut them into the shape that has been provided.
And finally, you can attach them with your gift.
It will save money by printing these Christmas gift tags. It will also provide a personal touch to your gift along with saving the time to buy it from the store. You can show your love and affection towards your loved ones by gifting them printable Christmas tags. We have also added printable tags that can go with holiday gifts or birthday gifts or any other presents. These printable tags will look fine while printed in black and white but will look even better if it is printed in color.
Check out here various gift tags, that you can use with formal and casual gifts, even for gifting friends with funny tags. These include beautiful colorful and black & white Christmas tags in various shapes and sizes. You can use it with Christmas gifts, holiday gifts, or best wishes gifts.
Here are the few different printable tags you would love to download and use along with the gift.
Simple Black and white holiday tag
This simple Happy Holidays tag can use with Christmas gifts. One can also use it with holiday gifts to your families and loved ones. It can be used for formal gifting as well as casual gifting to the people who get attracted to simple and elegant gifts. With different designs, you will get different short phrases written on them. Eg. Happy Holidays, Let it Snow Merry Christmas, etc.
Woodland printable black and white Christmas tags
You will find beautiful Woodland printable Christmas tags which are available in black and white simple elegant tags. Short phrases like Merry Christmas and Merry Christmas Love are used to make it look more elegant beautiful and attractive that will help you to show love and affection towards your close ones.

Modern Scandinavian printable Christmas tags
You will get beautiful black and white with a touch of gold art on this Scandinavian printable Christmas tag with short phrases like Joy to the World which will help you to provide a warm wish to your loved ones.
Printable Christmas tags with colorful snowflakes
It is a beautiful and attractive oval-shaped printable Christmas tag with colorful snowflakes which will provide your gift a classic touch with beautiful calligraphy of Happy Christmas written on it.
Colorful Woodland printable Christmas tags
It is a colorful and attractive Woodland printable Christmas tag with a design of hanging balls and lights and a phrase of Merry Christmas calligraphy printed on them.
Bold black-bordered Woodland printable Christmas tag
This tag is a unique one with colorful as well as black and white features. This tag is bounded with a bold black color outline along with a cherry design. Merry Christmas Love is printed on it with beautiful calligraphy and mistletoe printings.

Square shaped printable Christmas tag with colorful Christmas trees
This tag is an attractive one with a short phrase of Happy Holidays. Colorful Christmas trees are printed on them to make them look more attractive.
Mistletoe printable Christmas tags
With a short phrase of Season Greetings, this printable Christmas tag is a square-shaped tag bordered with short watercolor painted leaves flowers, and mistletoe to give it an attractive and Christmas Vibes along with a warm seasonal greeting of winter.
Pink printable Christmas tag
If you want to gift your best friend a beautiful present then this is the best printable Christmas tag. You can use with the short phrase gift which has a small sticker of the gift box on it. This Christmas tag is a cute and adorable one which makes it more attractive.

Rectangular printable Christmas tags
This rectangular printable Christmas tag comes in different colors with Christmas trees and beautifully printed short phrases like Merry and Bright, Happy Holidays Friend, and Xbox. They have printed colorful stickers of Christmas trees, mistletoe, snowflakes, snowman, cookies, and many other cute stickers.
Kawaii animal printable Christmas
Beautiful Kawaii reindeer wearing Christmas hat is printed on the tag with a short phrase of Merry Christmas Love. This is the best tag to use for your partner or your loved one.
Download the several Christmas tags that you can also use with holiday gifts. It will provide an additional handmade and elegant touch to your gift.
This post contains affiliate links and I may receive a commission, at no additional cost to you, should you purchase through one of my links. Please see my disclosure for more information