Nothing beats the feeling of seeing the happiness of your loved ones when they receive birthday gifts from you. Before that, however, there can be a whole lot of stress on your part. According to research, nearly three-quarters of Americans often don't like a gift they get and according to a survey by Consumer Reports, 42% of recipients have returned a present.
Finding the perfect gift for someone can be challenging. You want to be thoughtful, you want them to actually like it AND most of us want to stick to a budget (unless you're a millionaire). Everyone has experienced wandering around a shopping mall or endlessly searching Amazon, hoping for an idea of what present to buy. Before you know it, you've spent a lot of your precious time in search of the perfect birthday gift.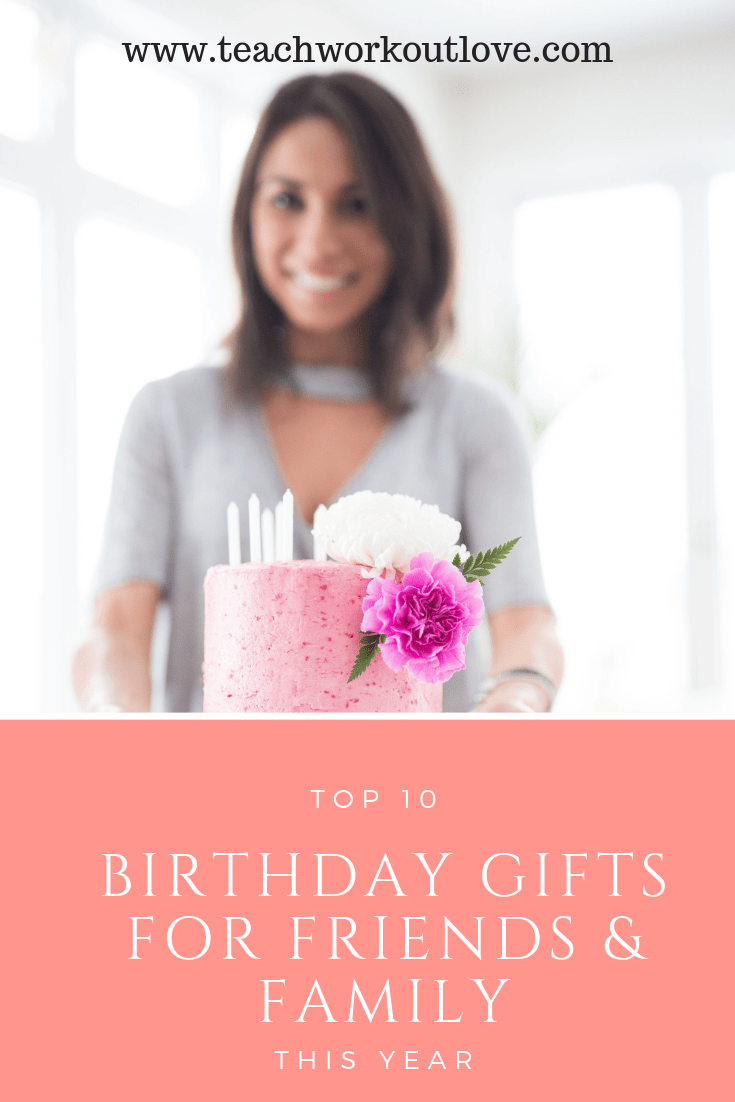 Photo by Ana Tavares on Unsplash
Remember This One Important Thing
It's very easy to go to a random shop and buy the first thing you see without thinking about it. It will save you a lot of time and you won't have to go to the birthday party empty-handed.
But giving a birthday gift is not about you. It's about the person you are giving it to. And, as the famous saying goes "It's the thought that counts". A quick purchase, from a store or the web, no matter the price tag, can often signal a lack of thought!
Here are three questions to ask yourself before you set out looking for the perfect birthday present
What's Your Budget

? – This is the very first thing you should consider before doing anything else. Remember that great gift doesn't necessarily have to break the bank! Knowing your budget will help you know where to shop and what to look for.
What Do They Like? – Consider your recipients' interests and hobbies and start from there. A person who is into knitting will most likely appreciate if you give them sewing supplies and someone who likes the outdoors would like camping gear.
What Is Their "Gift Personality"? – Did you know that each one of us has a gifted personality? Our gift personality is how we think about presents. There are four types of gift personalities: The Experience-seeker, The Pragmatist, The Grown-up Kid, and The Keepsaker.
The Experience-seeker is a person who prefers experiences over things. Ideal presents for someone who has this personality are concert tickets, spa packages or a weekend getaway.
The Pragmatist likes practical things. Gadgets, tools or anything useful is ideal gifts for people who belong to this category. Think of presents that you know they need or will make their life easier.
The Grown-up Kid likes gifts that are fun. Clothing, accessories and video games are just some things they like. They don't care much about practicality. Having fun is what's important for them.
The Keepsaker is someone who likes gifts that have meaning behind them. They prefer handmade over store-bought. Sentiment over the price tag. The more personal, the better.
At this point, you kind of has an idea what you should get. But what if that someone already has everything? Here are insanely unique birthday gift ideas for friends, family, girlfriend, boyfriend or anybody would want!
VidHug
VidHug enables you to easily create a beautiful montage video starring friends & family, telling funny stories, singing happy birthday, or simply expressing their heartfelt love. It's a perfect surprise, filled with thoughtfulness and meaning and especially useful in long-distance situations, where not everyone can attend the festivities in person. If you want to deliver a big smile (and maybe even tears of joy) on that special day, give a VidHug. The Keepsaker in your group will love it, but so will everyone else!
Photo by Omar Lopez on Unsplash
Smartphone Vase
This is a vase that doubles as a smartphone dock. This will not only charge phones but serves as a decoration as well. No more messy charger cords!
Library-themed Scented Candles
It seems like candles nowadays can smell like anything. Paddywax has a Library Collection for all bibliophiles out there. Every candle fragrance is designed to evoke the spirit of an author for which it is named. The options include Charles Dickens, Edgar Allen Poe, Jane Austen, John Steinbeck, Leo Tolstoy, Louisa May Alcott, Mark Twain, Oscar Wilde, Ralph Waldo Emerson, and William Shakespeare.


Star Map
Remember the moments that changed your life forever – from the birth of a child to a first kiss, or the night two became one, give the gift of a custom night sky to remember your special night. Star Maps are offered in sizes from 8×10 all the way up to 24×36. They use the finest hand stretched canvas or museum quality matte paper to create a stunning piece just for you.
Ombre Pencils
They might not be really practical but for someone who enjoys writing journals, these ombre pencils are real winners. If you are buying a gift for a student, they will surely take down notes more often with these cute pencils.
Adult Coloring Book
According to Huffington Post, coloring activities can help tremendously with individuals with PTSD, anxiety, and stress issues, as they calm down our amygdala – the part of the brain that controls our fight or flight response and keeps individuals in a heightened state of worry, panic, and hypervigilance when it is active. No wonder adult coloring books are so popular!
Virtual Keyboard
This really cool gadget uses laser technology to project a keyboard onto a flat surface. It can be used to text or write lengthy emails on phones and connects via Bluetooth.
Shadow Box Edison Lamp
This lamp is not an ordinary lamp. The elegant frame is handcrafted from rich walnut and features a vintage-inspired Edison bulb that emits a warm, ambient glow. This will give any room a unique flair.
Smart Umbrella
This umbrella can sync to smartphones and will send a notification if its owner has wandered too far from it. This is all thanks to a tiny beacon chip embedded into the handle that will broadcast a special "proximity signal" from your umbrella. This signal is read by an app on your smartphone which can track the distance between the phone and umbrella. This is extremely useful for people who seem to constantly lose their umbrellas.
Magic Wand Salt Shakers
These adorable salt and pepper shakers will make anyone feel magical. Each shaker dispenses salt or pepper with a wave of the wand. This is surely a fun way to pass salt and pepper around the table.
Long Distance Friendship Lamp
If you are giving a present to someone who lives far away, these long-distance friendship lamps are the perfect gift. When one lamp is touched, the other lights up no matter where it is to let your loved one know that you are thinking about them.
If you want to expand your search, check out this great list to find the perfect gift for any occasion.
[blockquote align="none" author=""]This post contains affiliate links. Please visit my
disclaimer
page for more information. [/blockquote]