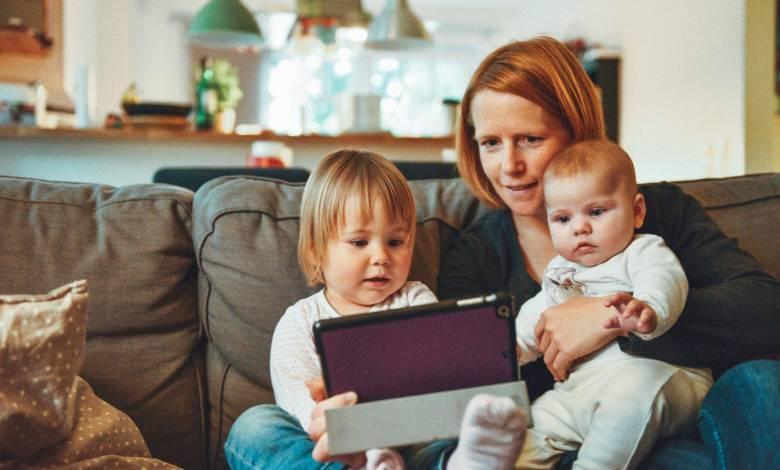 With schools being closed the rest of the year, parents need some creative ways to teach their children new content. At the same time as teaching new content and concepts to our children, we have to also keep them engaged! Both of these things can be quite difficult, especially as time goes on out of school. Sitting down to do school work is really important, but sometimes we need to include other exciting ideas. 
Teachers are putting out what their school districts are asking and can't get into anything really fun and exciting as it is just the basics to meet the rest of the year's standards. Luckily, there are interactive learning tools that are available for parents to use to educate their children and make learning fun. Here are interactive learning toys for kids that make learning at home fun! 
Dinosaur Interactive Learning Poster
One of our favorite interactive learning toys is the Dinosaur Interactive Learning Poster from Just Smarty. This fun interactive poster can be used for many different things. For any child that loves dinosaurs, this is perfect! It comes with 4 dinosaur toys too! Once you turn on the poster, kids can press on each button near the dinosaurs and it will tell them the name of the dinosaur and facts about them, plus you can hear their sounds too! After learning all the names of the dinosaurs, play a game with your child and try to guess which dinosaur is which. The poster will tell you if you are right or wrong and then gives you a chance to go back and learn more! 
Not only can you learn about dinosaurs, but it also plays fun songs that you can use for any learning break! My daughter and I will finish a lesson and turn on the songs for a dance party in between learning. This is a great addition to the poster because you can learn about the dinosaurs and then dance around to fun songs! 
The poster is great for boys and girls ages 2-6. Batteries are included and kids can start learning immediately out of the box. We have our poster hung up in our playroom so she can press the buttons whenever she likes. Because the buttons have colors on them, it is easy for kids to learn that the "green button" is the on/off button. Each button also gives you good directions in order to know what they are doing. 
Here is our fun video showing how we use the interactive Dinosaur Poster during learning time at home. 
ABC Tablet
If you loved the dinosaur poster, you are going to like this interactive educational toy too! Just Smarty has another learning toy for kids called the ABC Tablet. It is perfect for children ages 3 years old and up. The ABC Tablet is perfect for word games, learning the ABCs, numbers, spelling, music and more! Unlike the Dinosaur poster, this is a tablet. It can be brought with you when traveling or used anywhere around the house! The tablet has 5 different modes. Kids can click on the buttons on the bottom to learn spelling, spelling quizzes, songs, find where the word is and study modes. Instead of writing words on a piece of paper and learning them that way, make spelling fun! 
Going for a long ride in the car or need some fun ways to involve phonics and words into your daily learning? Bring the tablet with you! Pictures are brightly colored on the tablet and it is easy to hold, which makes it easy and fun to use for younger kids. Plus batteries are included so the tablet can be used right out of the box! No wait time involved! 
A great way to include the ABC Tablet into your daily routines is to do a few together, have them do a few on their own. The next day do the spelling button and have them follow the directions that are asked of them. Make sure to switch up what they are doing every day so it doesn't become repetitive. 
Educational Insights Math Whiz
Have an older kiddo at home? Not to worry, we have the perfect interactive learning toy for them. The Educational Insights Math Whiz is recommended for ages 6-11. It is a 2-in-1 tool that acts as a full-function calculator too. Flash cards are great, but the Math Whiz can do math facts for multiplication, division, addition and subtraction with the click of a button! 
When a math problem is shown on the screen, it shows them horizontally and then provides feedback immediately to whether they got the answer right or wrong. If the problems are becoming too easy for kids, there are eight skill levels on the Math Whiz! Not only can you use this anywhere in your home, but you can travel with it too. Bringing Math Whiz in the car could be the perfect amount of time to spend daily on math facts! 
The best part is that the device can grow with your child. Even if they are only working on addition and subtraction, it gets them for the next grade where they are working on multiplication and division. 
Overall
As parents, we are doing whatever we can to help our kids with learning at home. Luckily we are all in this together and we have lots of materials available to us. Find the right learning toys that are perfect for your child and add it in for a short time daily or every other day. If it is overused on a daily basis, it will lose its view as a toy. Be creative! Running out of ideas? This one never fails: FaceTime Grandma or Grandpa and have your children share their learning toys with them! Sharing their learning with others is always an exciting event in the day! 
This post contains affiliate links and I may receive a commission, at no additional cost to you, should you purchase through one of my links. Please see my disclosure for more information.