If you had always wanted to be a teacher, now is your chance to see if this is the career that you wanted! Along with every other family in the world, parents are having to step in and help with their children's education. This is not an easy task, especially with children in multiple grade levels. But, it is something that everyone is dealing with, not just teachers. With that being said, how are you going to survive the rest of these months teaching at home during school closures? 
School districts are doing what they can to help families with their distance learning but it is not comparable to getting an education in the classroom. The solution? Taking what the school district is providing and implementing your own resources. This has been a solution that has helped many families through these tough times. We are here to provide you with some great tips and resources for surviving teaching at home during school closures.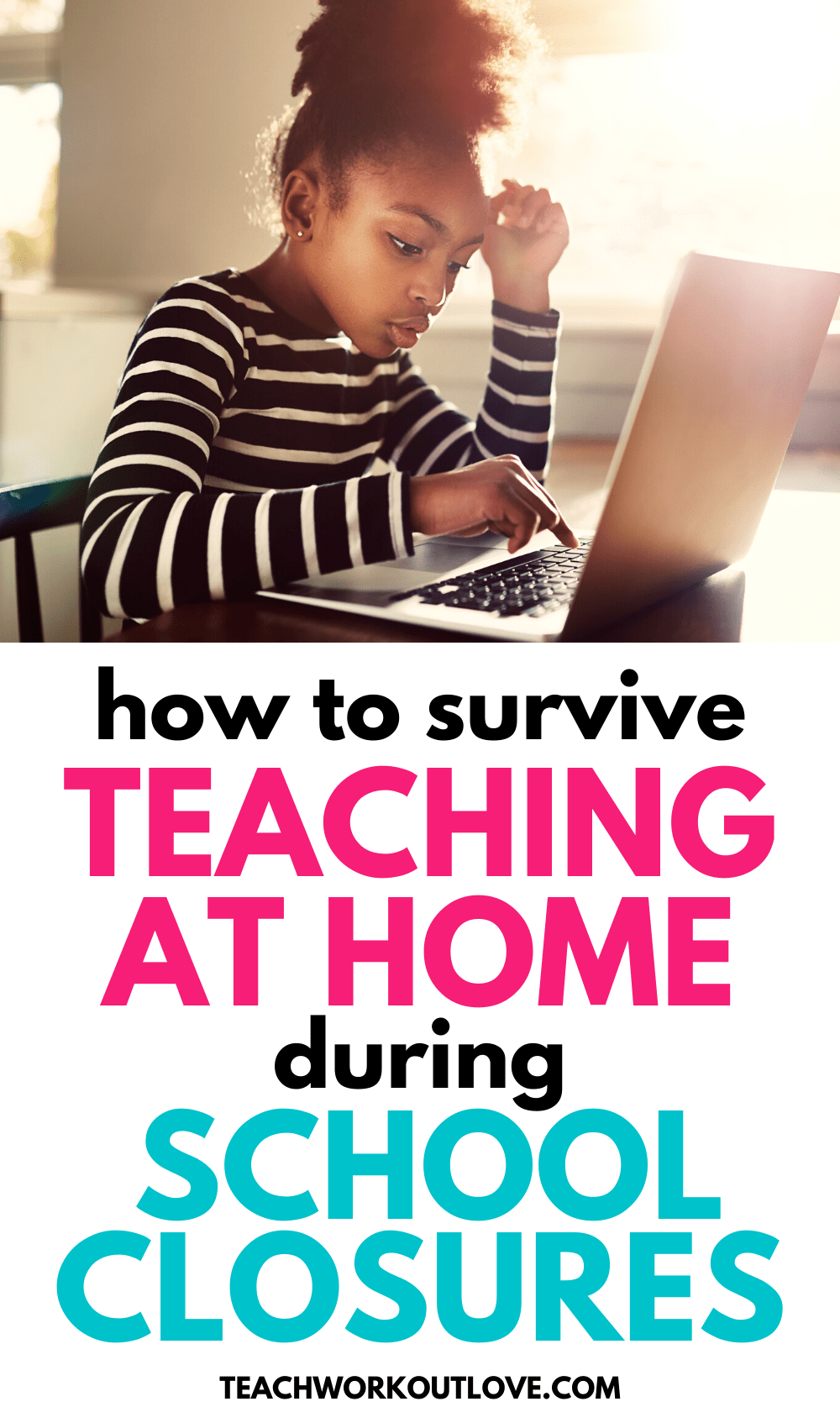 Create a Schedule 
To begin, the best way to start off a day is to create a schedule. And not just any schedule, a realistic schedule.
Here are some guidelines in thinking about a schedule for you and your family:
Grades:
Pre-K:

30 – 45 minutes

K-1: 45 – 60 minutes
2-3: 60 – 90 minutes
4-6: 90 – 120 minutes
7-8: 20 – 30 minutes per teacher with a three-hour max per day
High School: 30 minutes per teacher with a three-hour max per day
This is a very realistic schedule that many school districts are utilizing across the country. Although it obviously doesn't work for everyone, it is something to consider when trying to figure out how to get learning done. For example, if you were working with a kindergartener for 8 hours a day, and everyone was frustrated and upset, then these guidelines can be really helpful. If your child is one that needs a lot of structure, then maybe you want to add some more time to their learning schedule. By having a schedule, it helps everyone know what time they are doing learning and then when to look forward to their free time, or "recess". 
So what happens when your child is not an independent learner? Creating a schedule to set out a time that you are available to sit down and work that a certain amount of time with your child who is not an independent learner. It can really help you get through activities with them easily without it being a struggle. 
Utilize Free online resources 
Another great way to survive teaching at home during school closures is to utilize free online resources. Study.com has developed a robust library of online curriculum and free resources to help students and parents succeed with online learning. Start with free resources and see which ones your child likes the most. Not all resources are going to be good or helpful, but there are so many great ones out there, it is important to find ones that are useful for you and your family. 
Reward chart
When continuing schooling after closures, it can be frustrating and unsettling for everyone in the home. If you have never had a reward chart at home before, this is definitely a great time to start. We have a downloadable link of pre-made charts that have been working wonders for our daughter at home. Because kids don't see their parents as their teacher, sometimes it makes it a lot more difficult for them to listen to you and follow directions. However, if there is some sort of reward at the end of the week for completing the chart, then this might just be life-changing! 
As a teacher and a parent, it has really changed how we do schoolwork at home. Even though I am a teacher, my daughter still gives me pushback on what I ask her to do! (Can you even imagine this!?) So I created a reward chart for her to be able to earn a prize each week. We have to keep in mind that as much as this pandemic has made things really difficult for us, it has affected our little children too and they are confused. Giving them a reward at the end of the week for completing specific tasks each day can really help everyone stay motivated. 
Need help creating one? We have one made and a blank one too that you would be able to download.
Need more resources?
Are you looking for more resources? Don't worry, we've got you covered. Here are more resources for families to access during this time of need. Between choices of free resources for parents, how to cope, learning at home, online teaching, advice for teachers, and more, we have everyone covered! 
This post contains affiliate links and I may receive a commission, at no additional cost to you, should you purchase through one of my links. Please see my disclosure for more information.