Hemp-derived CBD Oil is up and coming in the health industry. CBD Oil is a great new product used to help busy moms find balance in their lives. There are many benefits of the oil found in a few of the products listed below. From calming inflammation to helping with anxiety, the benefits of using products with CBD Oil are huge. I would highly recommend watching the YouTube video interview in this article to really get a sense of what really CBD Oil is.
What is CBD Oil?
CBD is also called Cannabidiol and it's recognized for its benefits on the human body. It is capable of affecting nearly every biological process. Hemp-derived CBD oil works with your body's internal system to maintain homeostasis despite your environment, making it perfect for moms always on the move. Hemp-derived CBD is a phytocannabinoid, meaning a plant-derived cannabinoid. It is non-toxic and has an excellent safety profile.CBD interacts with our internal system in our body called Endocannabinoid System.
Helps with dry skin
A great product to help combat dry skin is the CBD oil extra strength balm. The balm works wonders as a
skincare product
 and it smells wonderful and can be used as lip balm or basically anywhere on your skin. Since it is sandal season, I have also been using it on the back of my feet to deal with the harsh skin. It is lightly scented and it quickly absorbs into your skin providing a soothing and moisturizing experience.
"We are the future of Hemp"
Other product details
For
those
busy
moms
who
are
always
on
the
run,
PlusCBD
Oil
Capsules
are 
the
way
to
go.
They
contain
a
convenient
15
mg
of
CBD
per
serving
and
can 
easily
be
swallowed. Then there are the 
PlusCBD
Oil
Drops
can
easily
be
added
to
your
favorite
drink
or
smoothie
as 
a
fun
and
convenient
way
to
get
your
daily
CBD.
Each
serving
contains
3
mg 
of
CBD. 
PlusCBD
Oil
Softgels
are
formulated
with
an
extra-virgin
olive
oil
base.
With 
15mg
of
CBD
per
serving
this
is
a
great
option
for
those
looking
for
high-
intensity
support.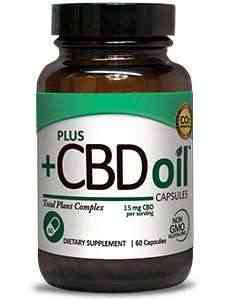 Hemp is NOT Cannabis
Many confuse hemp and cannabis. Cannabis is grown indoors and it makes an enormous carbon footprint, it is environmentally harmful and is unsustainable.  It is not legal in all areas of the United States. Hemp is outdoor grown and it is environmentally helpful. The plants require 80% less water and is sun powered outdoor grow. Benefits for busy moms
Busy moms are always trying to do everything. Unfortunately, moms always run ourselves to the ground, forgetting about the self-care option of life. CBD Oil is helpful for busy moms who are always running around. Below are some of the benefits for moms when using CBD Oil:
Manage stress
Manage mood
Balance
Pain and inflammation
Eczema
Here is an excellent video of an interview about CBD Oil. The video provides a information on the background of CBD and why moms should use it.
[penci_video url="https://youtu.be/uUBrUo5YQkQ" align="center" width="" /]
Promo Code for you
If you are interested in reading more about CBD Oil and getting some of their products, here is their website: pluscbdoil.com
Promo code MOMSMEET17 to receive 15% off online orders.
Featured Photo by Jared Rice on Unsplash
I
received
this
product
for
free
from
Moms
Meet
(momsmeet.com)
to
use
and
post
my
honest 
opinions.
Compensation
for 
this
post
was
provided 
and
this
page
may
contain
affiliate
links