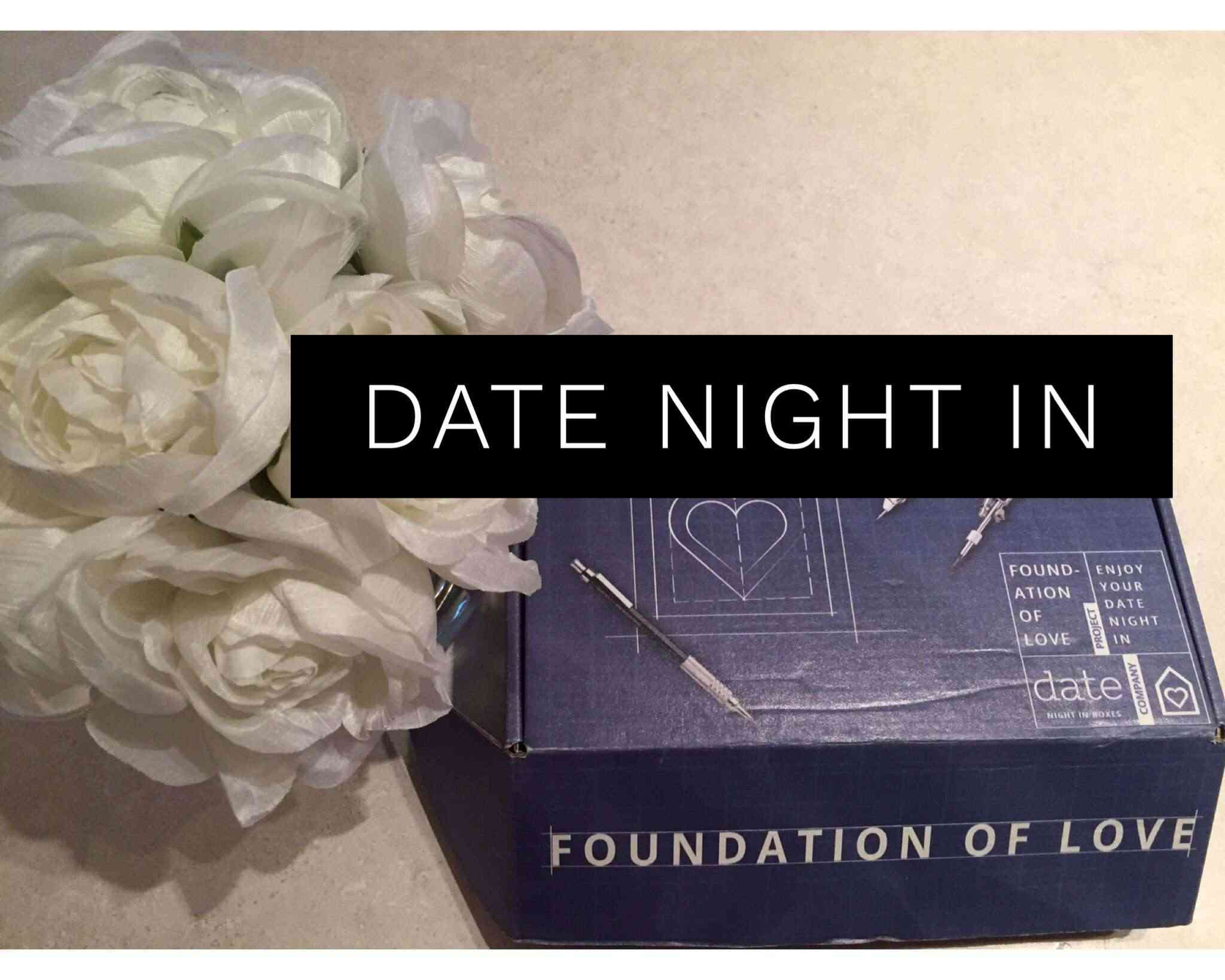 Is it hard for you and your hubby to get out of the house for a date night? I know being parents it is hard to get a chance to leave for a few hours because you need to find the babysitter, pay the babysitter, pay for the date. Lots of paying for just a couple of hours of free time.
As this becomes harder and harder and sometimes not doable because of the amount of money required to spend just to go out to dinner, I looked into a few other ways to create a date night after the kiddo goes to sleep.
One of my recent finds was Date Night In Box. I was unsure of what to expect but I kept looking into it and viewed some sample dates. I am a huge believer in boxes of things sent to my house like work clothing, athletic clothing, children's clothing etc- I am all about them. Being a mom it is just hard to get out to a store without buying extra things that we don't need for my little one. These boxes are perfect and knowing that, I knew that this would be the perfect solution to my husband and I's stay at home date nights.
When the box arrived, here are all the items that came in it. At first, I was like what do I do with all these things? However, it came with a direction booklet. In the booklet it tells you 4 different challenges that you need to do as well as the type of food you should make for dinner. How amazing is that?! Two things that my husband and I would never have thought of. It was good to have fresh ideas to eat and to do together – we would have never have come up with these on our own!
What is in it?
My husband and I are not too creative with date night. We usually just go out to dinner and drinks and then come home. Sometimes we will go to a comedy show or a concert but there aren't too many of those here that are good, so really it's just dinner and drinks.
When we're home, we watch tv and drink some beer – that is the extent to our time spent together at home. We are not very creative. This box has helped us spend more time together creating something and working together when normally we would have just sat on the couch and watched tv.
It made us work together and have fun! Sometimes, this is all that is needed in a marriage is to get out of your comfort zone and do something different. Sometimes it is really hard to find something different and this Date Night In a Box has really helped us to find that something different to do!
The theme for the box changes every month. Next month you could have other options! Take a look at the pictures below:
If you are looking for something for you and your hubby to do as a couple, I highly suggest the Date Night In Box because it will give you different ideas to do with your spouse and its a fun time! Definitely check it out – it's worth it!
[blockquote align="none" author=""][This is a sponsored post in exchange for a honest review. Please view my
disclaimer
policy for more information.][/blockquote]