When you want to make the world a better place, the best thing you can do is start close to home. By helping out in your local community, you can show an appreciation of the place in which you live, and you might even inspire others to do the same. Imagine if we all took some time to do good things in our cities and towns; soon enough, the whole world would improve.
If you're wondering how to get started and you want to know what different ways there are to help your local community, read on; here are some great ideas to get you started.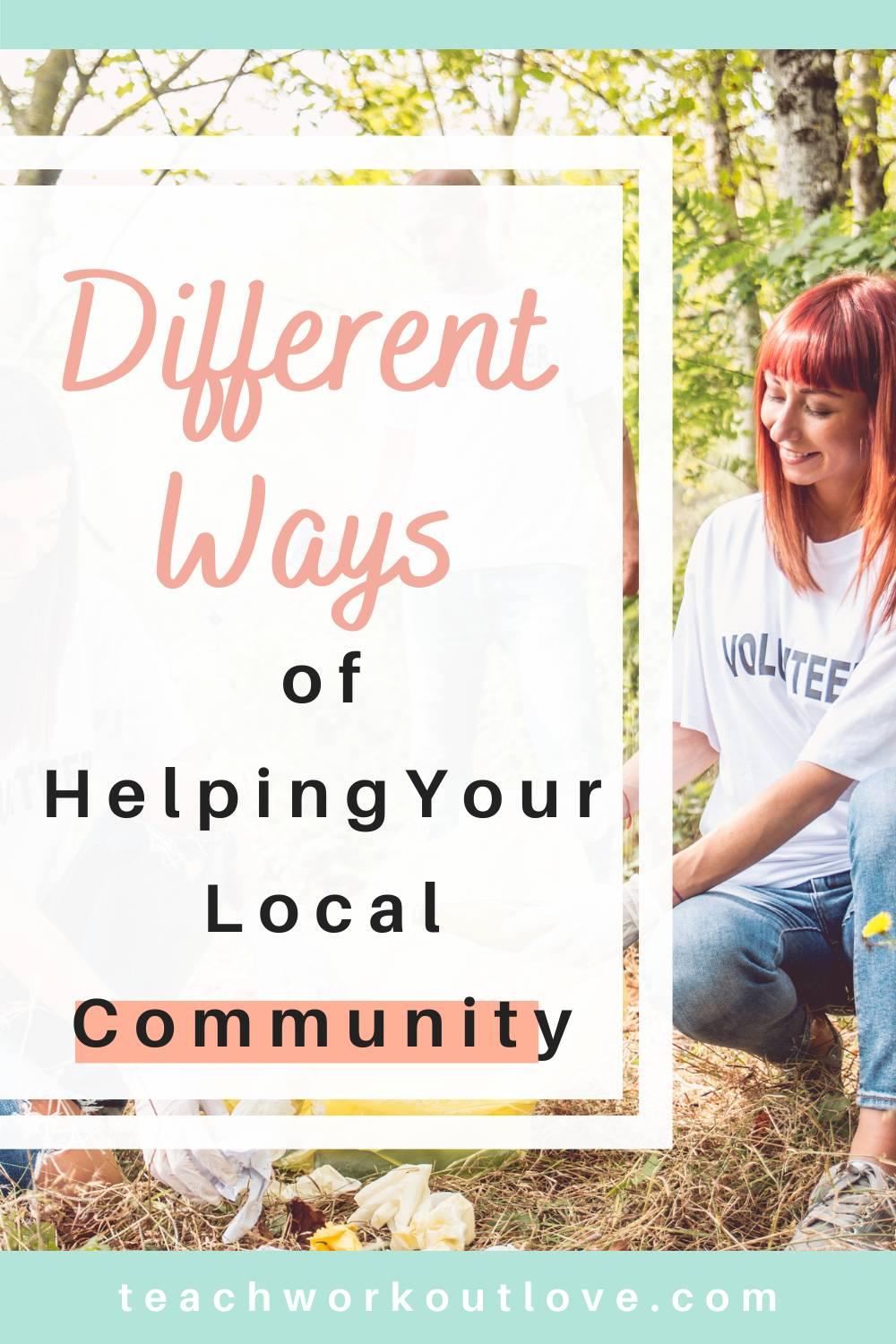 Litter Picking
One of the biggest modern-day issues when it comes to local communities, at least aesthetically speaking, is litter. It's everywhere, and whether it's been thrown from a car window, been blown out of a trash bin, or been deliberately dropped by someone walking along the street, it's a problem. Litter makes the entire place look terrible and as though no one cares, and to make things worse. It's bad for wildlife too – if animals eat plastic or other trash, they can die.
By going out regularly to pick up litter, you can make a difference. It might not seem like that much at first, but the more you do it, the better things will become. Make it a habit to take a bag with you every time you leave the house and some pair of disposable gloves. That way, you can collect trash whenever you see it. You can even organize larger litter picking events if you want to. There is a waste management company like eagledumpsterrental that can help by setting up one large container to hold all waste collected and sent to a waste center after the event.
Fundraising
No matter where you live, there are sure to be some areas of the community that need money for one thing or another. It seems to be a common problem around the world. This is where it can be great if you choose to raise money for a specific cause. You might choose fundraising for schools or the local library or pool. Perhaps you want to improve the kids' play area or make the roads safer. There are many different options, and once you've raised enough money for one thing, you can move onto the next.
Fundraising can take place in all kinds of ways, including sponsored sporting events, garage or bake sales, a fair, or simply going door to door to ask for donations. Again, the more people who are doing this with you, the bigger the results, but even one person collecting money for a local cause is better than nothing.

Donate Blood
Apart from making your town look tidy and raising money for special local causes. What else can you do when it comes to making a difference where you live? One idea is donating blood. When you donate blood, you are potentially saving a life or many lives, and although the blood you donate might not be used in your local area, it very well could be.
Donated blood is also used in medical research. So your donation might even be part of finding the cure for something or creating a vaccine.
This post contains affiliate links and I may receive a commission, at no additional cost to you, should you purchase through one of my links. Please see my disclosure for more information.