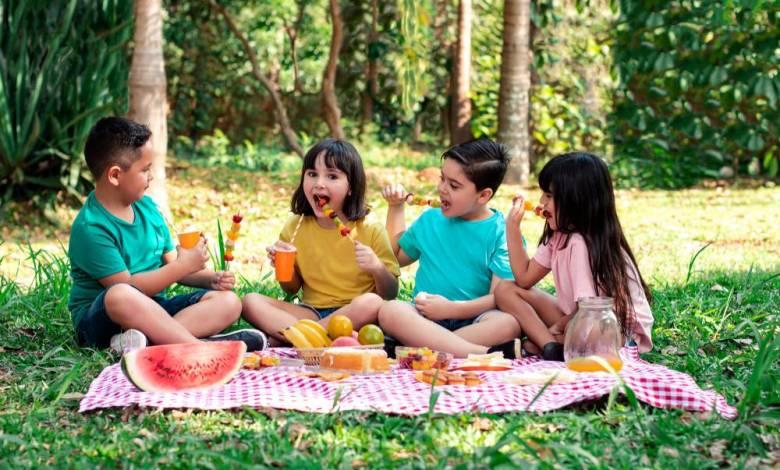 Picnics are a funny thing. They appear so often in media and are one of the truly iconic touchstones of fair-weather fun.
But for all that they're meant to be easy fun, they end up being a little hard to plan and need stress-relieving techniques. This often leads many people to skip them entirely, especially when kids are involved.
After all, children have more sensitive taste buds, which means they tend to be pickier eaters. So finding a balance between the food they will eat, food with good nutritional value, and food that packs well for a picnic is a tricky thing.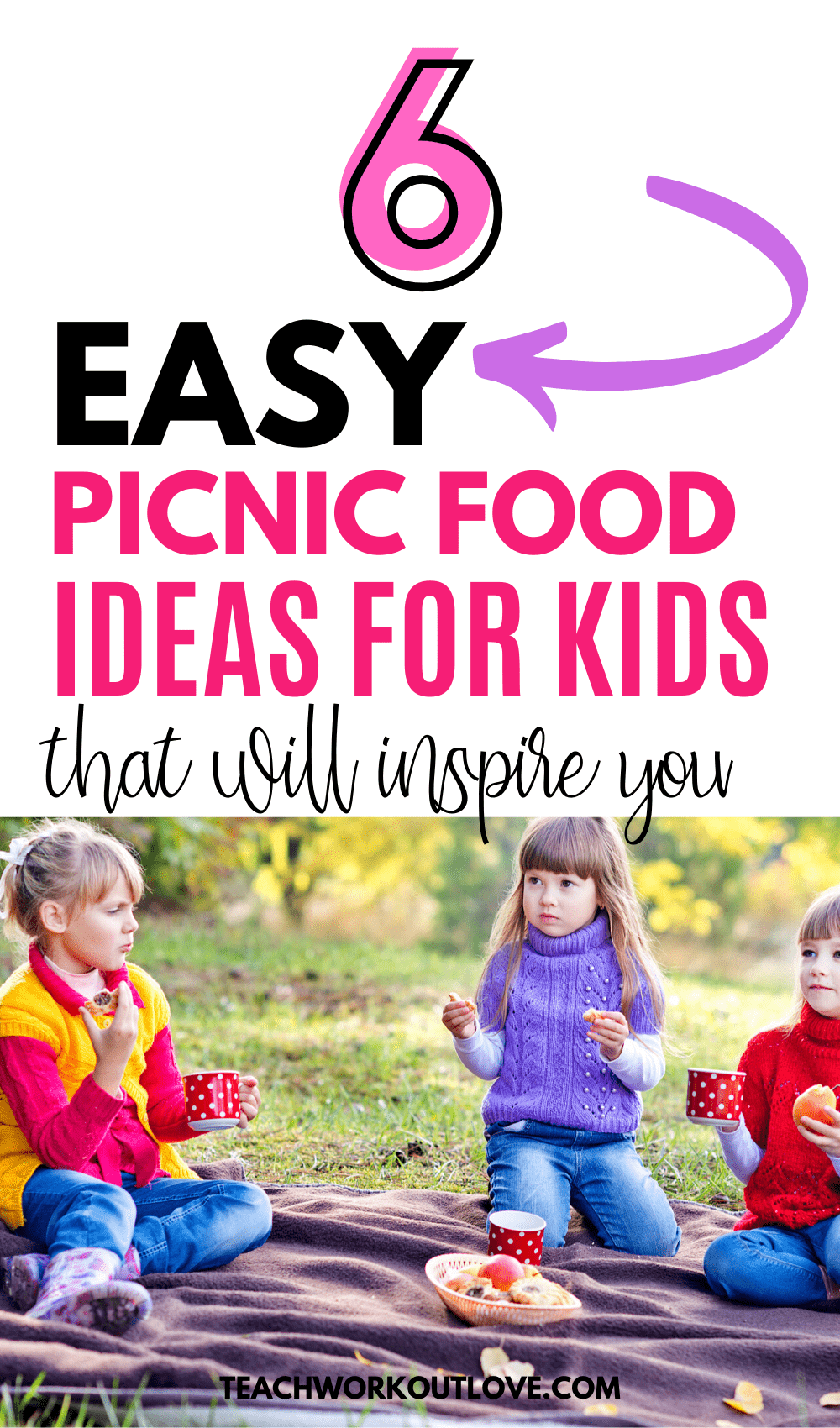 However, there are a few ways to strike that balance. The best picnic food ideas for kids for your family comes down to the type of picnic you want to have.
Casual Fun Cooked Up by Kids
Kids are a lot more likely to eat the food in front of them if they had a hand in making it. Everyone has seen the odd mixtures for picnic foods that kids come up with. And though an adult wouldn't touch them, the creators swear up and down that picnic food ideas for kids – by kids – are easily made and absolutely delicious.
So, with this in mind, your family might enjoy these two recipes at your next picnic!
Chicken Salad
It's a classic lunch staple, and for good reason. Chicken salad is easy to make, which means your kids can help, and they can mix in just about anything they want.
Chicken salad can be eaten on sandwich bread, on crackers, or with veggies. It all depends on what each person wants.
You can let each picnic-goer make their own chicken salad so your kids can really get creative. Or you can enlist their help in making a salad that everyone can enjoy, and then let them pick how they want to eat it.
Cold Cut Pinwheels
Another simple, classic picnic recipe is the cold cut pinwheel. They can be as simple as turkey and cream cheese spread on flattened bread that is then rolled. Or, you can ramp up the "fancy factor" and involve as many ingredients as you can fit on the tortilla, bread, or wrap.
The best part is that this picnic food idea for kids, like with the chicken salad, allows your little chefs to make their own pinwheels. Then, once the pinwheels are cut, everyone can try a little bit of everything.
It gives your kids room to stretch their creativity while opening up the different variations for everyone to try.
Lighter Fare
There is no rule stating that picnics have to count as full meals. If you and your family are out for an afternoon at the park, there is no reason that your picnic can't be a light snack to keep everyone's energy up.
Since some kids tend to be more open to snacks than full meals, you might have an easier time planning the picnic's menu!
Cut Veggies and Fruit with Dip
Is there a snack more common than cut-up fruit and vegetables? It's an easy go-to for most people and one that bypasses most food allergies.
And, when it comes to picnics, it is one of the easiest to pack and prepare.
If your children are old enough to handle a knife, they can help cut up the fruits and vegetables. If they're not, they may enjoy helping you prepare as many dips or sauces as you want to take with you.
Plus, some fruits and veggies come with extra benefits. For example, grapefruit is mosquito-repellant food. This makes it a great addition to the picnic basket because it'll feed the kids while keeping the biting bugs at bay.
Depending on which fruits, veggies, and dips you choose, you might even find that this snack keeps you full well into the evening, no matter how hard everyone plays!
Finger Sandwiches
Sandwiches aren't what most people would call light fare. They are a staple lunch option for people around the world and have been for a very long time.
But there are lighter options, such as tea or finger sandwiches.
You can rest easy knowing that you only have to make a few, though you'll probably want to make a few different kinds. Finger sandwiches are meant to be served in bite-sized portions, meaning that everyone can try all the flavors.
The best part is that serving them this way is novel for most kids. They're likely to be so intrigued by the new way of eating them that they'll be more open to new flavor combinations. This picnic food idea for kids is also high in protein, meaning it will give them the energy to play!


Going Big
Casual fare and finger foods are all fun options for a picnic. But there is one more kind of picnic that might just be what you're after.
It takes a little more preparation, but picnics that lean toward the lavish make for amazing memories. Try out some of these picnic food ideas for kids if you really want to dazzle. After all, it's not every day you bring a whole meal to your local park to enjoy a lingering summer afternoon! Curry and Rice
There are very few things as satisfying as a good curry. The rich flavors meld together and melt on your tongue. And the best part is that the flavors will only blend more fully as the curry waits in your picnic basket.
Curry is also low-mess if you pack each person's rice in a separate lidded bowl. Then when you serve the rice, put it directly on top of the curry. When everyone is done, simply seal up the bowls and wash them when you get home!
You can also pair curry with most salads, bread, or cut vegetables for extra side dishes that bring in even more flavor. And if you want to round it all out with some delicious lassi, you're sure to have a winning menu!
Roast Chicken and Cold Cut Potato Salad
It only seems fitting to end with a dish similar to the first recipe on this list.
In fact, you could even prepare a little extra roasted chicken and set it aside to make chicken salad with later. Just be sure and carve your chicken before you take it on your picnic. It will be much easier to serve and clean up than taking the whole bird.
Of course, a roast chicken alone is not enough. And that is where the cold cut potato salad comes in.
It is very similar to the potato salad most people know from potlucks and barbecues. But this version looks a little more elegant sitting on the plate. And when you're going for lavish, presentation is key!
The Takeaway
There really is no wrong way to set up a picnic. The food in your basket depends on who'll be eating it and how involved your little ones are in the preparation process.
And having children—picky eaters or not—is no reason that you can't try new things! As with many of the picnic food ideas for kids on this list, you can mix the new and the old. By mixing, your kids will get more variety and will usually be more interested.
At the end of the day, it's all about having fun and enjoying time with the family. So long as everyone is fed and enjoyed themselves, the picnic was a success.
Good food and good fun. That's what it's all about!
This post contains affiliate links and I may receive a commission, at no additional cost to you, should you purchase through one of my links. Please see my disclosure for more information.