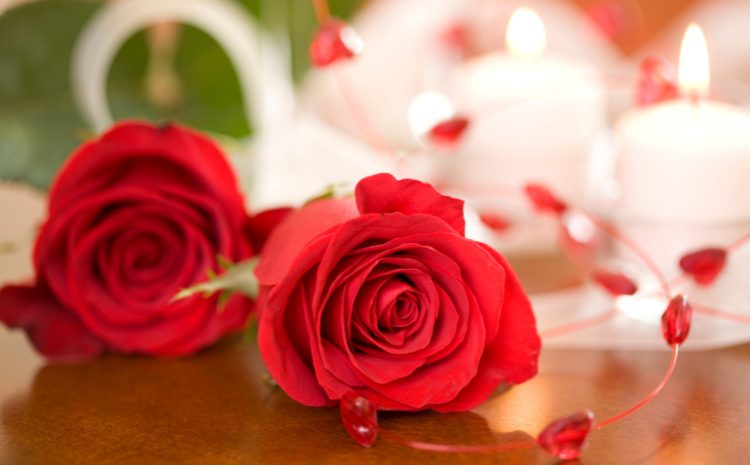 Here at FiftyFlowers, we not only offer wholesale roses but also study everything about flowers because they are our life and our passion. Here are some incredible facts about roses that you may not have heard.

Roses are sometimes named after celebrities
The rose is one of the most popular flowers in the world, which is why it is bred in huge quantities. Some specialists say that there are more than 6 thousand sorts of roses, other researchers count about 400 sorts, arguing that the differences between flowers are not very significant. But anyway, many of them are named after famous people. Thus, there are roses that have such names: Agatha Christie, Alexandre Dumas, Anne Boleyn, Astrid Lindgren, Barbra Streisand, Brigitte Bardot, Catherine Deneuve, Chopin, Freddie Mercury, John F. Kennedy, President Lincoln.
Roses are delicious
Rose petals are good for cooking jam: they are boiled with water, sugar, and lemon juice, and this is how you get an incredible dessert. In some countries, this is a traditional dish. For example, it has been cooked in Turkey for hundreds of years and is called Gülbeşeker.
Wine is also made from roses, not only from petals but also from rose hips. Drinking such wine makes you feel refined.
A rose is a symbol of mystery
The Latin expression sub rosa (under the rose) means that something is classified and must be kept secret. During ancient Rome, roses were often depicted on the ceilings of the hall. They were supposed to remind the guests that they should keep secrets that someone spilled over a glass of wine. At meetings, the rose was hung under the ceiling or above the door so that the meeting participants did not take unnecessary information outside. And this flower was often found in the decoration of confessionals: everything that is said there should remain between the person and the confessor.
Roses have beauty contests
Rose exhibitions with the election of the most beautiful flower are held all over the world: in the USA, Britain, Germany, etc. But there are "higher league" competitions. For example, getting into the rose hall of fame is considered the greatest merit. This selection is held every three years by the World Federation of Rose, which is in Great Britain.
Roses have been in space
In 1998, the rose was launched into orbit on board of the space shuttle Discovery. The researchers wanted to check whether the scent of a flower changes in extraterrestrial space. It turned out that a rose in space smells a little different, so a perfume called Zen and based on the "space fragrance" was created by Shiseido Cosmetics.
In 2007, roses were in space again, but this time, it was a kind of promotional campaign before the annual Rose Parade in Pasadena, California.
Where to buy wholesale roses
If you are looking for fresh roses in bulk, check out the online shop FiftyFlowers. There is always an incredible assortment of fresh flowers. In our store, you will learn how to care for flowers and find things to create bouquets. Buy roses and surround yourself with beauty!
This post contains affiliate links and I may receive a commission, at no additional cost to you, should you purchase through one of my links. Please see my disclosure for more information.