Finger foods are the type of cuisines that can be directly eaten by hands without using any fork and knives. These types of food are the most popular choice for every type of event, including business lunch, birthday parties, or any other celebrations or events. Finger foods are the most demanded cuisines for catering for infants as well. What makes finger food so popular is something to do with their size. Since the finger foods are small in size and they can be easily picked and eaten with hands, it gives people ample freedom of hands to sip on their favorite drinks. Moreover, these foods are less messy and feel lighter than most sit down meals which completely engage a person's hands.
With the heavy demand for finger foods at any event, finger food catering has developed immense popularity. There are catering services which solely engage in serving varieties of finger foods at events. Caterers of finger food dedicate highly experienced chefs to prepare these delicious dishes to enrich the experience of people.
Here are a few important features of finger food catering services that you must know about before hiring one for an event you hold.

#1. Can we hire a different caterer for finger foods and different for the main course?
Yes, this is possible. The scope for finger food catering has immensely widened up in recent times. People these days do not want to compromise on taste or quality. For this, they want specialists everywhere. So, those businesses which deal only in finger foods would be a specialist in that. Therefore, those people will handle that cuisine in a better way. Recently, it has been seen that there is a completely another person on the bar. So, if bar and food can be distinguished, then why can't we have different people deployed in main course and snacks.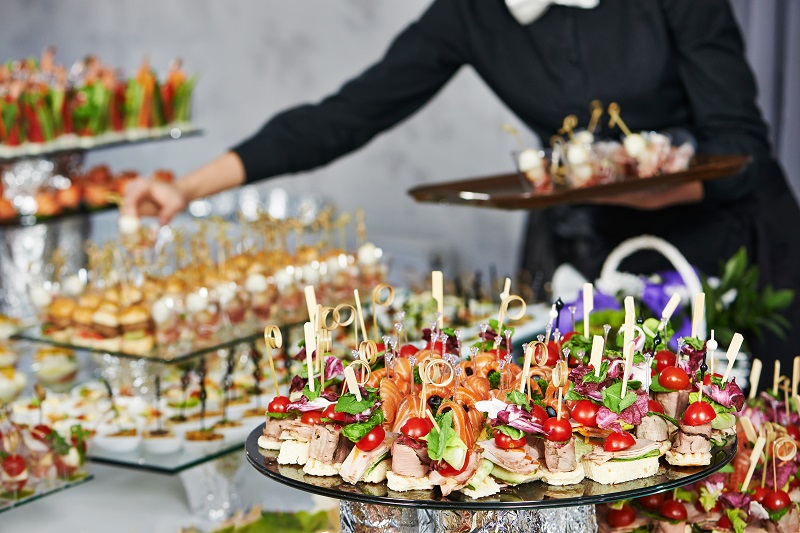 #2. Look for the varieties
There are many items in the finger food department. The list really is never-ending. What is important is to see that you include different varieties ranging from Chinese and Thai to Italian and Indian. There is no dearth of options. What you need is a good caterer, who can take you through a variety of these options and help you in deciding what should be there in the plates of your guests.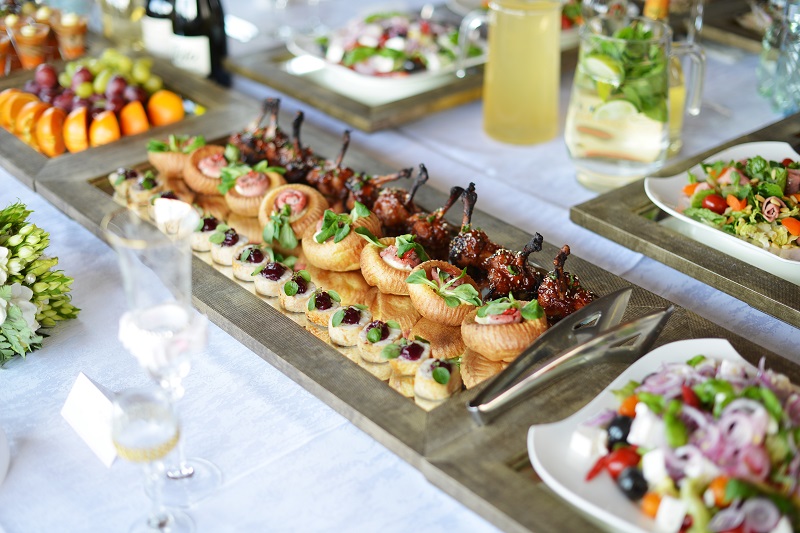 #3. Made for all age groups
As tempting as they look, and as easily as they are made finger foods can be eaten by people of all age groups. Even toddlers can eat these very easily without creating a mess. Parents usually make their infants acquainted to different food items by serving them in the form of finger foods. As soon as the baby is able to pick things up and put them in their mouth, parents start serving some easily eatable food items.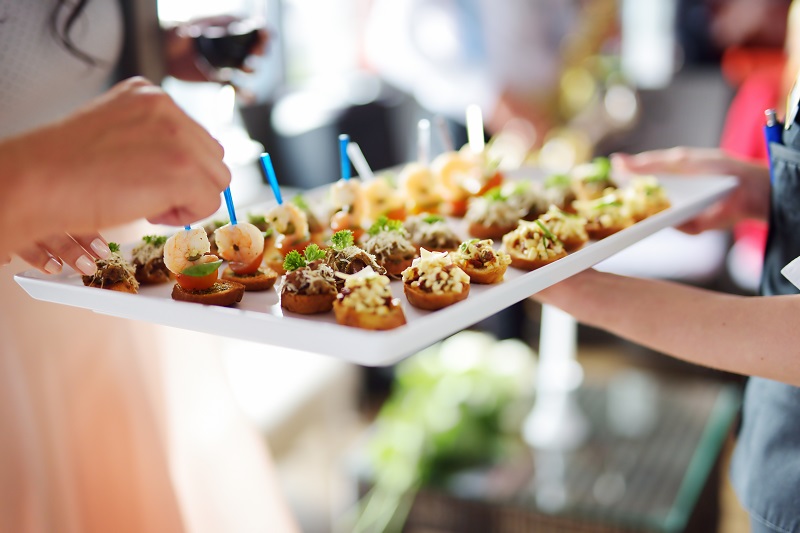 With this exercise, babies start knowing the smell, texture and taste of different food items. If served at your party, babies will also enjoy their meals as these finger foods look very fancy and they can be decorated in different shapes. Some easy to eat finger food items for toddlers including macaroni, muffins, oat rings, Melba toast etc. Fruits without skin like banana or grapes can be a good choice. Vegetables can also be served after they are cooked and made soft so that the babies can easily chew and digest them. So, if you are hosting a party with lots of kids, such as a birthday party, make sure that your finger food catering service specializes in them.
Conclusion
Finger food catering is a very trending and stylish way of catering food to different age groups. The best thing about them is that they can be eaten easily, even by infants. One doesn't have to go through the traditional eating style in which one has to properly sit, take a plate and eat. These are foods which can be eaten on the go, without making the hands dirty. These are like starters or appetizers which do not fill the stomach but just satisfy the taste buds.
This post may contain affiliate links. Please visit the disclaimer page for more information.