When you're a mom there can be a quite a few things that take a back seat as you get into the swing of motherhood. You may have chosen not to return to work, and may have chosen time out from other hobbies or things that you did beforehand. But as children grow, the urge to do something for yourself can grow and grow. Having some time alone or the time to do just what you want to do, can be just what you need sometimes. Then you can then go back to be the best mom that you can be. As the old saying goes, if momma ain't happy, ain't nobody happy.
Here are some things that you can do to get back into your hobbies and back to work after children, if you're feeling a little lost about where to begin.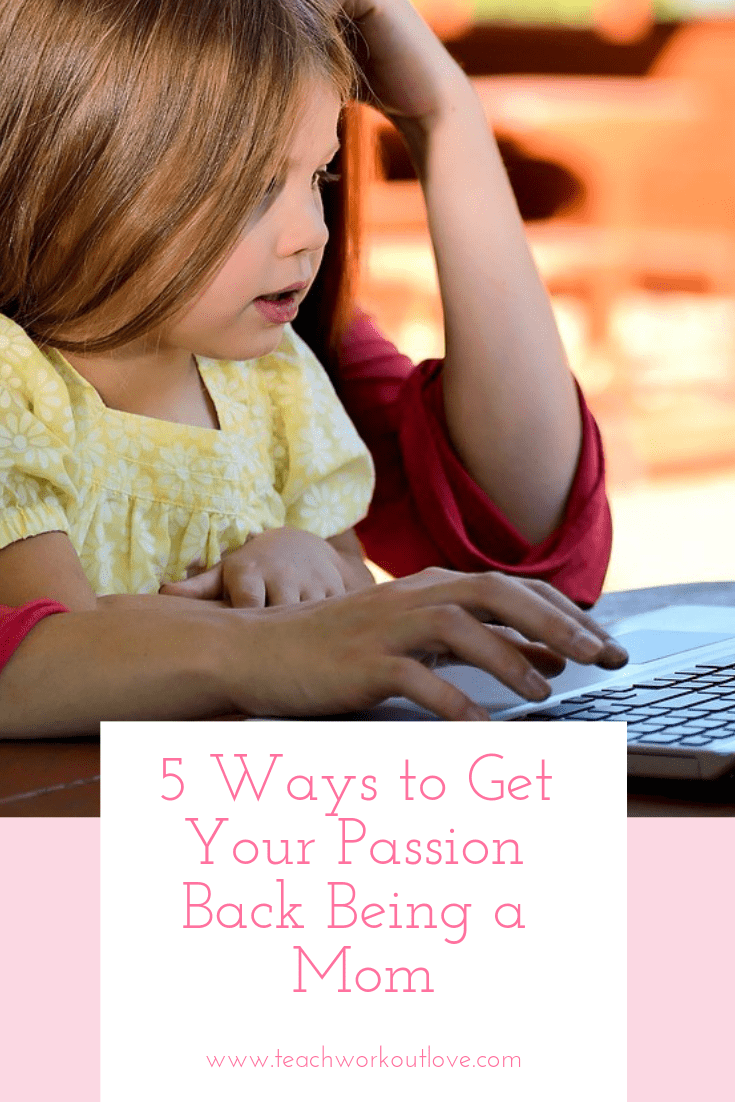 Re-Discover Your Passion
Your passion is something that you enjoy and like to spend the time and money doing. You can be good at it, it can make you feel good, and overall you enjoy it. But after having a family it can all change for what you do or don't enjoy anymore. So for some of us it may be clear what they want to be doing for a hobby or career. But for others, things may have changed and mean that what was the case before isn't the case anymore. Keep an open mind, try new things, and explore your options.
Assess Demand
If you want to pursue your passion as a career or way to make money from home, then you need to check what demand there is for it. Are there plenty of people doing what you do already, or do you have something different to offer? If there is low demand for something, then it can be a risky thing to do. Likewise, don't be put off by others doing what you want to do. If you are confident in your skills you can make sure that you're able to have a good marketing strategy in place, then it will pay off.
Get Qualified
You might want to do something completely different from before you had children, or you need to brush up on your skills if you've taken a career break. Either way, you need to make sure that you are qualified to do the job. If you're into fitness, for example, then looking to do something like a strength and conditioning course can help you to offer something different than other trainers around you, check out this online course here: https://www.origympersonaltrainercourses.co.uk/blog/become-a-strength-and-conditioning-coach/.
If you were working in that industry before, then it could just be the case of having to brush up on your skills and doing a refresher course. Whatever you have chosen, make sure you are qualified to do so if qualifications are necessary; there is a saying that the more you learn, the more you will earn.
Make a Plan
Making a plan is so important. As this article shows, source: https://www.forbes.com/sites/markmurphy/2018/04/15/neuroscience-write-down-your-goals, you are much more likely to achieve things when you write them all down, our brains say so! So it not only gives you a framework or a plan to work from, but it makes things more likely to happen. So it is a must. You can plan in when you will do it (as we all know mom life can be busy), as well as how you will go about getting customers or clients.
Make Sure You're Flexible
Although having a plan is a must, you have to acknowledge that sometimes plans change and the road to getting to do what you love isn't always going to be a smooth one all of the time. It can be a good thing to have a backup plan, as well as being open to any tips and advice from others. Although you may be planning to do this alone, you don't have to start off alone. Ask for help and advice when you need it. Having some input from others can help you to make the right decisions to get things off to a good start.
Turning a hobby and then a passion into something that you can earn from will take hard work and determination. But by being proactive and doing small things each day around your family, to get you there, you'll be doing what you've been planning and dreaming of doing in no time.
This post may contain affiliate links. Please visit the disclaimer page for more information.