Stenciling is a new painting technique. Stencils are patterns or cut-outs that are used to decorate walls or surfaces. You can use stencils repeatedly, i.e., in a sequence, to make larger designs from a single stencil. You may build a stencil out of freezer paper and craft knives. Stenciling is a low-cost method of painting your home. This will offer your home a new and distinct appearance. At the same time as you renovate your property, you may make it appear unique.
Stencils are a terrific alternative for wallpapers or decors; stenciling is an excellent option if you don't want to cover your walls with wallpaper. They are painted over, which is less work than removing wallpaper. You can personalize your area by selecting a stencil pattern that reflects your personality.
Stencils Types
1. CRAFT/HOBBY STENCILS
These stencils are used for painting and decorating. These stencils are giant and constructed of flexible plastic material. They are also available in paper, metal, and with an adhesive backing. You can use them to paint and decorate various surfaces such as walls, furniture, and home décor.
2. STENCILS FOR SCRAPBOOKING/PAPERCRAFT
Using stenciling, you may add design to your scrapbooks, cards, and other craft materials. You can use them to sketch directly on the paper or as a guideline while cutting it.
3. STENCILS FOR QUILTING
Quilting stencils can provide a beautiful look and design to your quilt or any project.
Stencils In Painting
Once you've chosen your stencils, the next decision is what paint you should put on the surface. We're here to answer all of your stenciling-related questions. The numerous types of paints used for stenciling are listed below.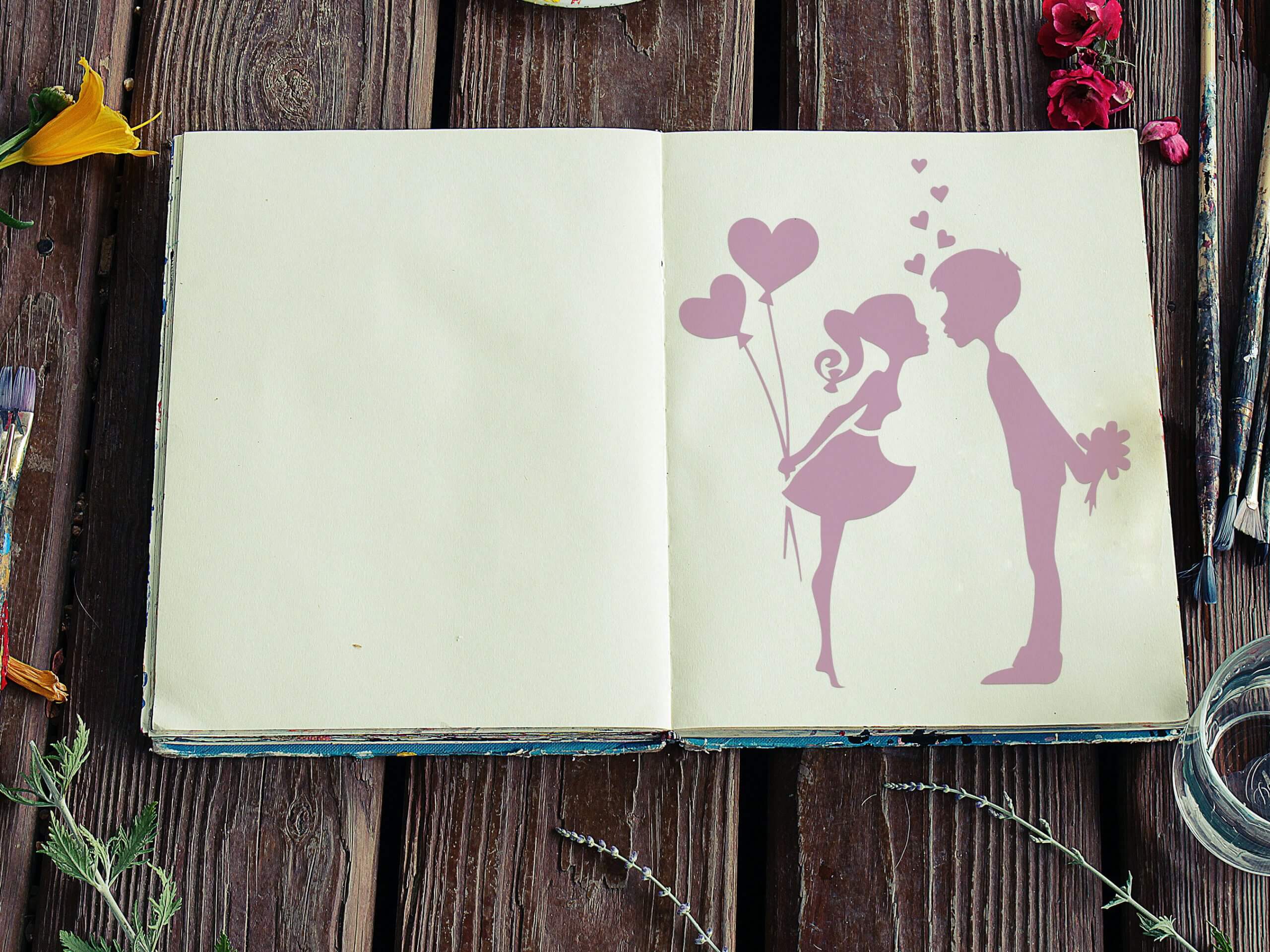 1. PAINTS OF ACRYLIC AND LATE
Acrylic and latex paints have a consistency that prevents the paint from running underneath the stencil. It also dries rapidly, giving your paint less chance to seep beneath your stencil or smudge. Acrylic and latex paints can be applied to various surfaces, including wood, walls, and furniture.
2. PAINTS ON FABRIC
Fabric paint can also be used for stenciling. It is ideal to use fabric paint when stenciling. Acrylic paint mixed with a textile medium can be an acceptable substitute if you don't have any fabric paint.
Spray paint is an excellent alternative to fabric paint; you can also use spray paint instead of fabric paint to stencil. Fabric spray is a quick and easy way to create a clean stencil. When using a fabric spray, a spray adhesive will assist in holding your stencil in place.
3. PAINT WITH A SPRAYER
Though spray paint can be a fun way to stencil, use caution when choosing a spot. – Spray paint may be both messy and hazardous due to the fumes. If you're going to use spray paint, make sure you're in a well-ventilated location. When spraying paint, apply a spray adhesive to keep the stencil in place. Avoid using too much paint since this can result in "overspray" around the perimeter of your stencil. When utilized intentionally, overspray may be a fun design feature; make sure the overspray seems as natural as possible.
4. PAINTS FOR GLASS
To avoid chipping or peeling, painting on glass requires specific paint. Choose a glass paint or a craft enamel paint. Using a spray adhesive to keep the stencil in place while painting on glass is a good idea.
Stenciling on Various Surfaces
Walls: Make sure the walls are clean before applying to your stencil. Apply your stencil to the wall with painter's tape or a temporary spray adhesive, and then paint with a stencil brush. Keep a wet paper towel on standby to clean up your project and remove extra paint from your brush. It's also a good idea to start your stencil using the paint color on your wall. The bleed will be considerably less noticeable if the first and second layers are the same color. Before applying the second layer, ensure the previous layer is dried.
Paper: Apply your stencil to the paper using a stencil brush or ink spray.
Canvas: Wash the canvas with a wet towel to remove dust. To keep the stencil in place, use painter's tape or spray adhesive and apply the paint with a stencil brush.
Fabric: Before stenciling on fabric, wash and dry the fabric. To avoid bleed-through, place a piece of cardboard between the layers of fabric. Use a freezer paper stencil or temporary spray adhesive to secure your stencil. Instead of a heavy layer, use numerous layers of light applications.
What Equipment to Use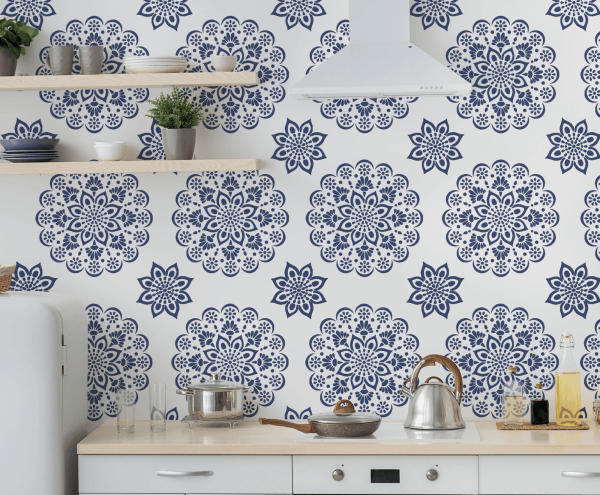 Brushes for Stenciling
With smaller stencils, you can use a stencil brush. These brushes are strictly for stenciling. The stencil brush features a flat tip ideal for dabbing at the edge to prevent paint from seeping underneath. Stiff bristles in stencil brushes make them less prone to slide below the stencil. When using the stencil brush, ensure the paint is uniformly distributed on the brush.
Roller Stencil
Stencil rollers make stenciling more efficient. A roller will be more useful when applying stenciling over an enormous surface area. The stencil roller is constructed of solid foam. Regular rollers should not be used for stenciling since they will not produce a clean outcome.
Spoucers
Spoucers enable paint absorption and the flat top of a stencil brush. To prevent paint from seeping, use this tool to press directly on top of the edges.
Conclusion: It is required to renovate or repaint your home. It is beneficial to paint your home, but it is preferable to employ a professional business for all advice and labor. Because they have experience in this industry, a professional business can accomplish the work much better than you can. StencilGiant will undoubtedly assist you with a qualified staff if you are considering painting your home. It will give you the most outstanding results based on your space. StencilGiant has swiftly become one of the country's top crafting supply shops because of the quality of its products. Please get in touch with us anytime; we are always here to assist our customers. Our concept is straightforward: we're not happy unless YOU'RE happy. Your satisfaction is our top priority. Thank you for stopping by and please let us know if there is anything else we can do for you.