More people than ever before are looking for ways to better their health. Gym memberships can be expensive and the cost of fitness equipment for your home can be overwhelming. Walking seems to be the one activity people enjoy and are willing to commit to on a daily basis. If you own an apartment complex, or business, or live in an area with an open greenspace, why not look into having outdoor gym equipment installed? Many parks and recreation departments would consider installing affordable equipment if it gives the land a positive purpose.
Convenient and Easy to Use
Quality outdoor gym equipment is easy to use and doesn't require a lot of high-tech knowledge like the equipment you use in a gym. Instead, they use your body weight and gravity resistance to help you work out safely. It also minimizes many of the risks associated with lifting weights in the traditional way. Placing outdoor gym equipment next to a popular walking path will ensure it gets plenty of use throughout the year.
Easy to Maintain Outdoor Gym Equipment
Outdoor gym equipment is much easier to maintain. No hydraulics or weights are used and there are no computer programs to remember. Outdoor gym equipment was designed to withstand anything the elements dish out and keep working like a champ. The steel is pre-treated and covered in a rust-proof coating so each piece can deal with snow, wind, dirt, rain, and salt water. Function and durability are key factors in their design and construction.
Fresh Air and Sunshine
People who love to walk are more likely to stop and use outdoor gym equipment if placed along their walking path. It gives them a chance to exercise and get the fresh air and sunshine they need for optimum good health. Breathing in fresh air clears toxins from the lungs and the sunshine provides your daily dose of Vitamin D. It's a win/win situation no matter how you look at it. You get the exercise you need outside when it's most convenient.
Outdoor Gym Improves Your Mood
Exercising on a regular basis improves your mood. It's a proven fact. When you exercise, it triggers your brain to release endorphins. Endorphins are the "feel good" chemicals in your brain that improve your mood and give you feelings of well-being. You are more relaxed and at ease, feeling refreshed. Your smile is more frequent and your outlook is optimistic. You look forward to your day and are less likely to feel stressed or overwhelmed.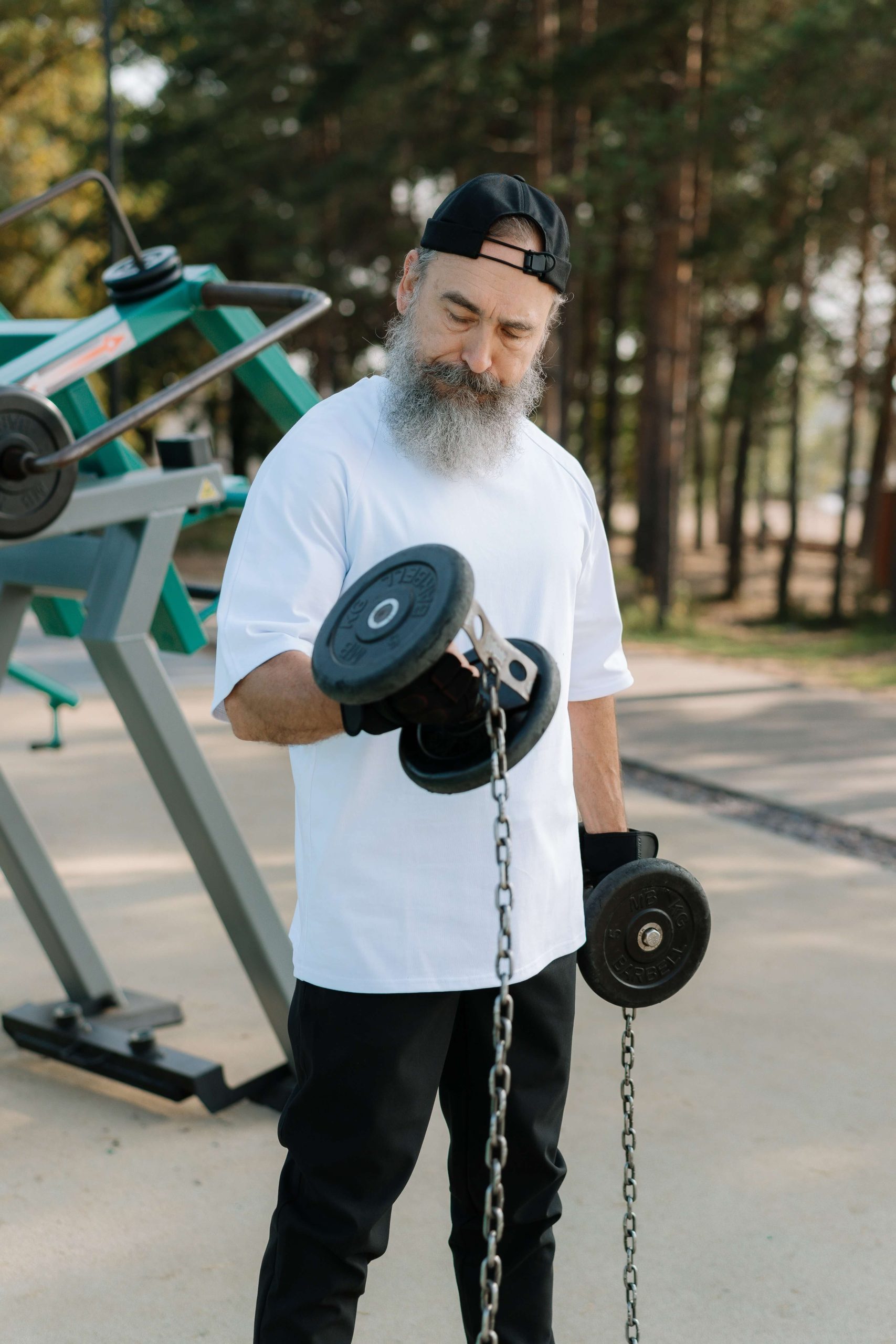 Physical Exercise Offers Many Health Benefits
Physical exercise will result in many health benefits. In addition to toning and strengthening your muscles, it will also increase the durability and resilience of your bones and connective tissues. It improves circulation and helps your body eliminate waste and toxins more efficiently. Your range of motion and flexibility will also improve over time. Exercise improves heart health and enhances cardiovascular function.
If you want to learn more about how outdoor gym equipment can improve your physical health, ask the professionals. TriActive is the industry leader when it comes to outdoor gym equipment. Having equipment installed on your property or encouraging your local park to consider it will help you, and many others, get back on the road to good health.
This post contains affiliate links and I may receive a commission, at no additional cost to you, should you purchase through one of my links. Please see my disclosure for more information.