Does the life of a military kid seem to be quite challenging? The sacrifices that they must make and hardships that they have to do seem to be simply unbelievable!
Isn't it?
Still, there are plenty of benefits of being a military child. It's very similar to being a military spouse! The kind of upbringing that most of them get is quite unique because they get to see the world in a different way.  Being a military kid they get many economic benefits as well. What are such advantages of being a military kid? Read on.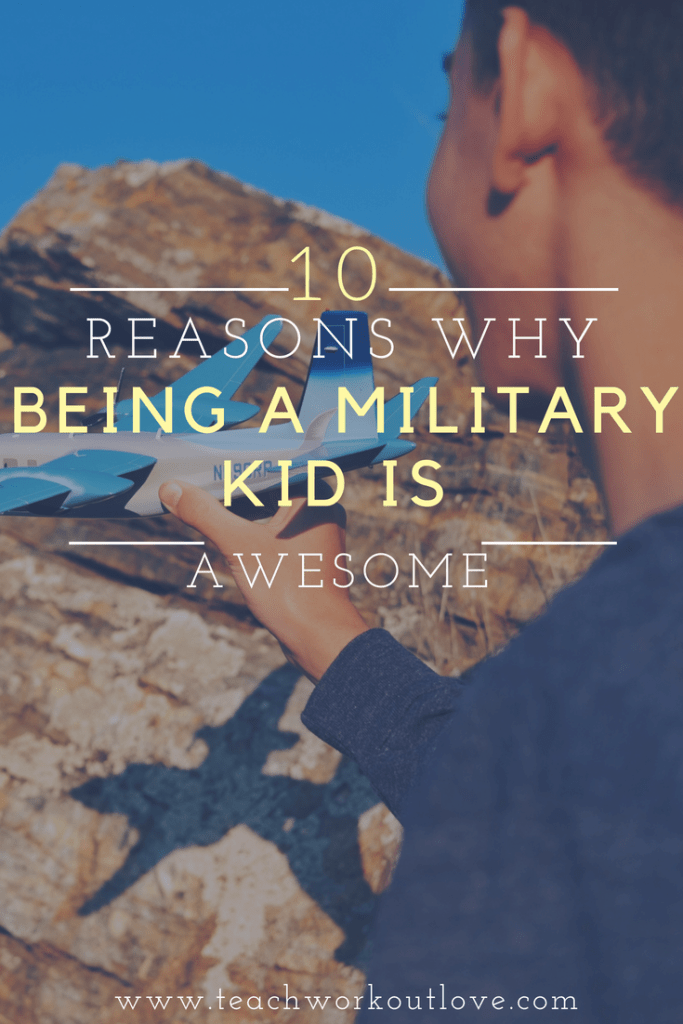 Photo by Chris Leipelt on Unsplash
Expertise in Language:
When a kid lives in a couple of countries, he or she can easily pick up all the languages which are being spoken there. It is an inherent quality of kids to easily grasp pronunciations and vocabulary.
Now, as because military brats get a chance to stay in different countries, they end up learning multiple languages. So, it is one of the major benefits of being a military child.
A great level of adaptability:
When it comes to adapting to new places, schools, peers etc., military kids have to show a high extent of openness. So, flexibility is something which is omnipresent in the lives of military kids. It acts as a boon for them during the adult years. They become adaptable by nature which further helps them to always thrive in this world while keeping their heads high!
An Urge to Serve Others:
A military kid grows up while watching one of his/her parent is serving for the country. Often, this mindset gets passed down from a parent to the child. In fact, it sets an example for children as of how to live life selflessly. Military children always try to find out ways to volunteer and mentor for giving back to their communities. So, a feeling of serving others grows in them naturally!
Enough of Maturity:
Whether it is a 5-year-old kid or a 13-year-old teenager, all military kids have the habit of coping up with difficult situations. Whether it is separation from parents or friends, they must face multiple hard chapters over the time. Above that, it is quite extraordinary that they must experience everything quite early in their lives. It's because of such reasons, they become matured enough to lead the life flawlessly.
Social Activeness:
As military kids must roam around various countries, they come across different cultures. It is one of the sole reasons that those brats are adept socially. This acts as an advantage for them when they grow up, especially during the employment opportunities and job performances.
Exclusive Scholarships for Academics:
For those who want to opt for higher studies, growing up as a military kid is a benefit. It lets them get an access to many scholarships in academics. All that they must do is sign up for the sites like MilitaryScholar.org. It has various scholarships available for students from different branches. Moreover, there are sites for specific fields of study and even specific major subjects where military students can look for scholarships. So, to save remarkably on studies is one of the yet another practical benefit for military students. For even a doctorate degree, they can still attain the qualification without breaking their banks. Just make sure you find the best college for military credit transfers to help with the costs.
Photo by David Straight on Unsplash
Appreciating Relationships:
One of the worst parts of the lives of military students is that they spend very little time with their parents when compared to the civilians. It lets them realize the real meaning of that quality time which they spend with their parents. In turn, they end up becoming more sensitive towards all kinds of relationships. So, you will never find any of them behaving with friends or family in a rude way.
Consciousness About Time:
Military kids know how to manage time in the best possible way. It helps them to get benefited in various sectors of life later. These kids grow up in a kind of strict household where parents understand the 24-hour clock, thanks to the profession. So, they understand the importance of time in a better way. Thus, if you have got a friend from a military household and you are supposed to meet him for a coffee, make sure that you reach by the right time!
Discounts for Military Families:
Military kids don't find it expensive at all to go for a vacation or come back home after the college semester. It's because they get lucrative discounts on flights. There are some exciting military discounts on hotel bookings too. So, if you are a military kid, you can travel very frugally all the time.
The Life is Full of Adventures:
Imagine, you can play at Stonehenge and German castles both. How do you feel? Isn't it exciting? Well, military kids get to do all these. They grow up staying in different parts of the world. So, their lives remain delved into excitement and thrill always. To live a daredevil and interesting life is one of the foremost benefits of growing up as a military kid. Unparalleled adventures are something which are constant in the life of a military kid.
So, these are the most spectacular benefits of being a military kid!
Aren't these facts enthralling enough? Yes! To be a military child is a fantastic thing. Whether it is an outstanding financial or psychological perk, they can enjoy them all. Unquestionably, military children are blessed!
This post may contain affiliate links. Please visit my disclaimer page for more information.