Imagine the incredible feeling of warm shower water that contacts your skin or bubble bath that soothes your mind. Following a stressful day, this feeling is unwinding and warm. This is the picture you envision when you plan your bathroom renovation. But what if your bathroom accessories cause you trouble or your present bathroom doesn't have the necessary accessories to render such relaxing? If that is the case with you, then all you need to know is what are the basic or must-have accessories for a bathroom.
Let's know what these accessories are and how to use them in your space:
1. Shower footrest
Get a major advantage over washroom security by installing a shower footstool. The footrests are slipping safe foldable space to hold your foot while shaving legs or similar works. The protected grasp helps you adjusting your full body weight. Generally, this item, made of hardened steel, is foldable and simple to change in your shower area.
2. Shower curtains
Another must-have accessory that also protects your privacy is shower curtains. One cannot ignore shower curtains while taking a bath unless there are glass doors. Shower privacy is maybe your concern and installing a shower curtain is one of the simple ways to remodel your shower. The shower curtains come in many handy colors and designs. You can pick anyone for your style show-off. Just remember to hang them with the right kind of hooks and rob so that they do not fall easily, making unnecessary trouble.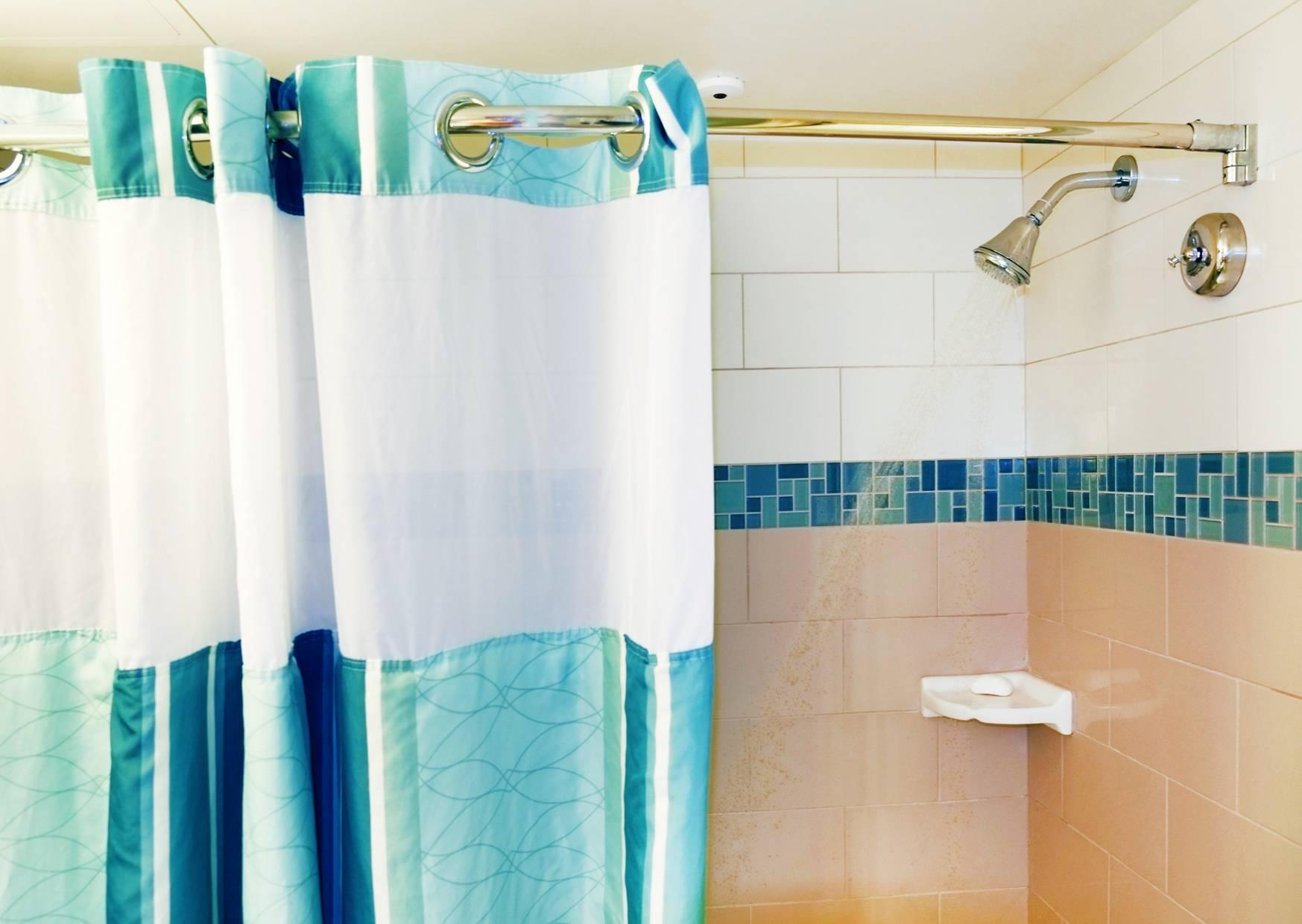 3. Proper lights
Lighting is essential. Set your mood with special and styled lighting. Delicate sparkling lights can help you unwind. Additionally, task lighting close to vanity looks incredibly amazing and improves the allure of your space. Lighting is an indispensable part of each zone. Therefore, you can get different types of LED lights that are engaging and helps to brighten up your bathroom perfectly.
4. Bath mat
There is no way to avoid bath mats. Bathroom floors usually get wet when you come out of the bathtub and this causes you to slip. Bath mats prevent slippage when you get out of your bathtub. Have an absorbent bath mat so that it can absorb water from your wet feet quickly and prevent slipping.
5. Towels and racks
Towels are the most basic necessity that every bathroom must have. Hang either bath towels or hand towels, which helps to dry you or your hands up after washing. However, you need to invest in some good quality and durable material. Also, you will need to install good quality racks to hang your towels. You can also style up your space with different kinds of racks available in the market, which will allow your bathroom to look fabulous.
6. Vanity
A vanity or sink is one of the must-have restroom embellishments that you can't avoid.  A vanity with a single enormous mirror is another accessory that can improve your washroom picture. In any event, mirrors over these sinks unquestionably draw more consideration. What's more, lighting around these vanities radiates through mirror leaves incredible effect. However, choose the vanity material in marble; it is more durable and keeps your bathroom clean. Read here to know deep clean your bathroom with these tips.
7. Grooming essentials
Your bathroom must be stocked with grooming essentials. You cannot let your grooming essential go out of stock if there is an emergency. You must have all the things like hand soap, shampoo, shaving cream, etc., in your bathroom stock.
8. Faucets
Faucets or taps are another necessity of every bathroom. Without faucets, a bathroom looks incomplete. So, choose your bathroom faucets and taps wisely. Make sure they are of good quality and do not leak after some time. You can even choose some designer faucets to liven up the bathroom space. They will look fabulous on your vanity and near the shower. Moreover, if your old ones need any repair, then do it immediately.
9. Storage basket
Storage baskets are great for holding towels, toilet papers, and bathroom laundry. You can have different-sized storage baskets. You can also have a stylish place to hide out all things. Further, baskets are also helpful to make your bathroom look more spacious.
10. Liquid soap dispensers and brush holder
These are some of the basic accessories that you just can't avoid keeping in the bathroom. Your choices of these accessories also reflect your styling sense. You can have simple usual soap dispensers and brush holders or can go for stylish pieces, which will make your space look fabulous. Even if you have visitors, they can sense your fashion with these simple hacked choices.
11. Bathroom organizers
Organizers work great to make your space look bigger and tidy. The compact and classy organizers can be a good companion for your cosmetic goods on your wash counter. They even come in different sizes and styles. So, you can choose according to your bathroom theme. And give your space a new look.
Ideally, the above-depicted washroom accessories improve the look and space of your restroom. Therefore, you should not avoid these must-have accessories to make your bathroom a more lovely and serene space.
This post contains affiliate links and I may receive a commission, at no additional cost to you, should you purchase through one of my links. Please see my disclosure for more information.