Sleep is essential for humans to maintain their health. An average adult must Sleep between 7 to 8 hours a day. That is almost one-third of the days. By that calculation, we will be sleeping one-third of our life too. Sleep being that important, a good night's sleep without frequently waking up is also important.
That will make you fresh and active in the morning instead of sleepy and not feeling like doing any work the whole day. Several aspects contribute to a good night's sleep, and the quality and hygiene of bedsheets are a major and overlooked one. There are different aspects of Eucalypso bedsheets that may make or break your sleep.
Thread count
A Thread count is the total number of horizontal and vertical threads in a square inch of the bedsheet. It's always better to go for the one with a higher Thread count. The higher the Thread count, the higher the softness of the bedsheets. A Thread count of above 200 is considered ideal for comfort. But the Thread count can't be trusted in every case.
In some cases, the Thread count may be more than five hundred. That may mean the count is artificially increased by manipulating the fibers of the material used to make the bedsheet. If that's the case, the quality will be far inferior compared to the ones with lesser Thread count.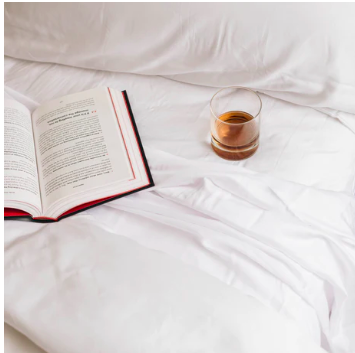 Fabrics
The best fabrics for comfort vary from season to season, especially if you live in a very hot place in summers and very cold in winters. Some synthetic fibers don't regulate temperature very much and trap heat. That makes sleep very uncomfortable, making you wake up frequently and will affect sleep quality.  Eucalypso sheets are made from TENCEL Lyocell derived from eucalyptus, which is what makes them really unique. TENCEL Lyocell derived from eucalyptus, making them cooling and pampering. They are ideal for regulating temperatures and providing good sleep. They are much more breathable than some synthetic ones.
Colors
Some people find specific colored bed sheets good for their sleep too. Colors like White, cream, grey, green, etc., provide more comfort and smoothness.
Bed Sheet Maintenance
How well you take care of your bed sheets also affects your sleep. If you're going to use a new one, it's always better to wash them before use.
That will help to remove any dirt,  dust, or leftovers of Starch, residues of any fabric treatments, or stiffening agents. Some people have allergies to certain dyes or perfumes in the detergents used to wash the bedsheets. So make sure you are not using them as they might be the factor that affects your sleep quality.
Sleep quality will also be affected by the frequency of your bed Sheet washes. It's advised to wash your bed sheets every seven to ten days. Sleeping in clean and fresh bed sheets means you are one step closer to getting a good Night's sleep.
Bed Sheet Replacement
When you've been washing and reusing a bed Sheet for a long time, it can get worn out due to the regular use and washing. Thin spots may start to appear on the fabric, or the material quality might decrease. That can affect your sleep quality too. It is ideal for replacing your bed sheets within eighteen to twenty-four months. If you can't afford to replace it with a new one, you can also try renewing your pillowcases to improve your bedding space.
Use the code JENNIFEROSHEA for $10 off your order! https://eucalypsohome.com/?ref=NH5aEzWI
Eucalyptus sheets
If you have never had eucalyptus sheets before, I recommend you order them immediately. There are so many great qualities to these sheets. They're cool to the touch and naturally antibacterial. Eucalypso sheets are designed to minimize night sweats and prevent breakouts, which in this summer heat is the best I have found. These remarkably soft sheets are 100% plant based and made from organic eucalyptus fibers. The perfect balance between soft, breathable, and sustainable – 2x softer, 3x more breathable, and 10x more sustainable than cotton. I don't think I could ever go back to a different type of sheets now that I know what eucalyptus sheets are.
Conclusion
Like many other factors, bed sheets also play a prominent role in making or breaking sleep quality. You must only select the appropriate one that suits you by considering the weather conditions, texture, fabric, Thread count, color, etc. It must be cleaned and maintained correctly to get the best results in terms of sleep quality.
Careful selection, maintenance, and replacement of bed sheets will improve your bedding space and enhance sleep quality. A proper, clean, fresh bed sheet is an investment along with the rest of the ideal bedding that can be cherished for years. You can choose quality sheets from Eucalypso that are environmentally friendly and have several benefits in your sleep quality, comfort, and skincare.
This post contains affiliate links and I may receive a commission, at no additional cost to you, should you purchase through one of my links. Please see my disclosure for more information.