You would be hard pushed to find many people that enjoy doing housework or cleaning, but it is a necessary evil. Fortunately, there are a few things you can do around the house to make housekeeping a little easier, allowing you to get through the housework a lot faster, and save time for more fun and important things. Here are a few possibilities for you to consider.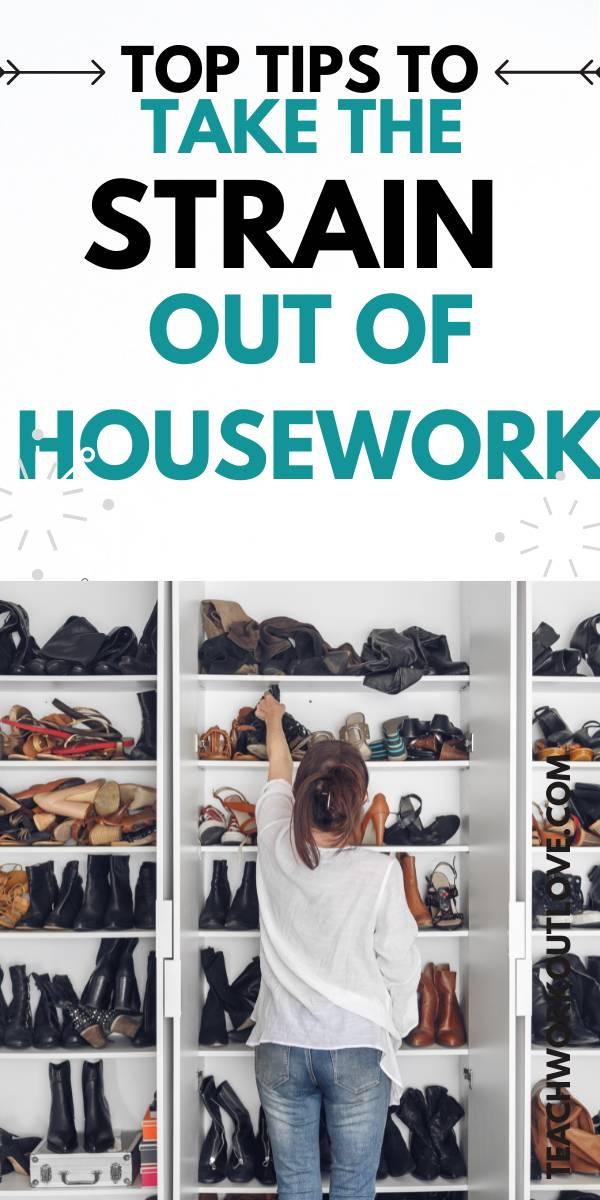 Consider your flooring options
As long as you have a 'shoes off' policy, upstairs carpeting is not usually much of a problem. By asking people to remove their shoes, it will keep them clean and in good condition for many years, just necessitating vacuuming once a week or so, and a deep clean every so often. It is really easy to get a carpet cleaning company in to do the hard work for you and take the hassle away.
However, downstairs, or in particularly high traffic areas such as the hallway, consider something like laminate or wood flooring or tiles. This makes it much easier to keep clean and removes some of the awkwardness of asking visitors to remove their shoes before they come in. They are especially helpful if you have children or pets. If you are worried about the following being cold or sparse, you can add some warmth and texture through the use of strategically placed rugs.
Deal with the bathroom
Tiles are the one component of the bathroom that is tough to clean and may make the entire room look grimy. Grout holds stains, so even if the tiles themselves are in good shape, aging or dark discolored grout between them will always look dingy. Rather than having a lot of small tiles, which requires a lot of grouting, go for bigger tiles or even panels.
Another dilemma is shower curtains. Because they get wet and then sit clumped in the tub they quickly become moldy and foul, and let's face it, they're never the most aesthetically pleasing of accessories. Replace the curtains with a glass or perspex shower screen. They look a lot better and just need a quick wipe over to keep clean.
Ditch the clutter
In every household, there is a constant war with dust. Once you have dusted it, it doesn't take long for it to resurface. Keep clutter to a bare minimum to make things simple for yourself. Do as Marie Kondo suggests and discard anything that serves no use, has sentimental value, or brings you joy. Keep any souvenirs or small items that you wish to show off in a cupboard with a glass door. Of course, you will have to clean the doors, but giving it a quick wipe over is much easier than dusting individual items constantly – and they are much less likely to be broken or damaged.
By putting some of these small steps into practice, staying on top of the housework will be much easier and hassle free. What are your tips for taking the strain out of housework?
This post contains affiliate links and I may receive a commission, at no additional cost to you, should you purchase through one of my links. Please see my disclosure for more information.